October is full to the brim with new releases. There are so many great books coming out this month that I had to break it up into 2 posts (see part 1 here). And I'm sure I'm missing some wonderful new reads, so if you have a new book out this month feel free to drop a link to it in the comments.
From her childhood in China to the moment she won her first National Book Award, literary icon Katherine Paterson shares the personal stories that inspired her children's books.

Told with her trademark humor and heart, Paterson's tales reveal details about her life from her childhood with missionary parents, to living as a single woman in Japan, to raising four children in suburban Maryland with her minister husband. Read about the origins of such familiar characters as Leslie Burke and Janice Avery from Bridge to Terabithia, and go behind the scenes to the moments Katherine found out she won her many awards. Filled with personal photos and letters, this funny, heartwarming history from a legendary writer lets fans in on the making of literary classics.
Available October 16
Buy Stories of My Life at Amazon
Becky Brandon (née Bloomwood) has stars in her eyes. She and her daughter, Minnie, have joined husband Luke in LA—city of herbal smoothies, multimillion-dollar yoga retreats, and the lure of celebrity. Luke is there to help manage the career of famous actress Sage Seymour—and Becky is convinced she is destined to be Sage's personal stylist, and go from there to every A-list celebrity in Hollywood! But things become complicated when Becky joins the team of Sage's archrival. How will charming and supportive Luke deal with this conflict? Is it possible that what Becky wants most will end up hurting those she loves most? Shopaholic fans old and new will devour Sophie Kinsella's newest adventure!
Available October 21
Buy Shopaholic to the Stars at Amazon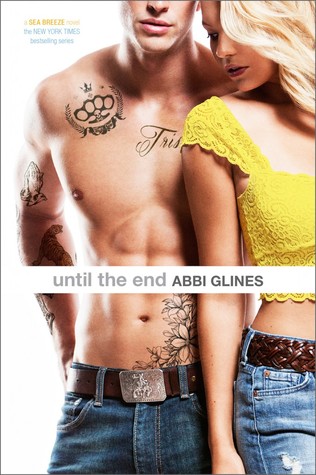 The backstory that fans have been clamoring for—how Rock and Trisha fell in love—is the final installment in the Sea Breeze series from New York Times bestselling author Abbi Glines. And don't miss the sizzling Epilogue, where Abbi wraps up all the Sea Breeze couples' stories!
Trisha Corbin always knew how to hide a bruise. With her momma's boyfriends unable to keep their hands off of her, she had no choice. And as long as it meant the guys wouldn't go near her little brother, Krit, it was worth it. But her days of dreaming that Prince Charming would ever come rescue her are far, far in the past.
Rock Taylor always had a plan. Through football, he would rise above the life he was born into. A full ride to play for a major college team was within his reach—assuming he didn't let anything get in his way. But scoring a date with the hottest girl in Sea Breeze was proving harder than expected. Trisha Corbin was every man's walking fantasy, and she wouldn't even glance his way.
When Rock finally does get Trisha in his truck, it isn't for a date. It's because he picks her up on the side of the road, beaten and bruised and walking to the local hospital. Before Rock knows it, football is no longer his life. Trisha Corbin is. And he'll do anything to save her. And keep her.
In addition to Rock and Trisha's love story, this special novel contains the wrap-up stories of all your favorite Sea Breeze couples: Sadie and Jax, Marcus and Low, Cage and Eva, Preston and Amanda, Jess and Jason, Krit and Blythe, and Dewayne and Sienna.
Available October 28
A sweeping epic set in the harsh deserts of Arabia and ancient Palestine.
A war that rages between kingdoms on the earth and in the heart.
The harrowing journey of the woman at the center of it all.
Step back in time to the year of our Lord...A.D. 30.
The outcast daughter of one of the most powerful Bedouin sheikhs in Arabia, Maviah is called on to protect the very people who rejected her. When their enemies launch a sudden attack with devastating consequences, Maviah escapes with the help of two of her father's warriors--Saba who speaks more with is sword than his voice and Judah, a Jew who comes from a tribe that can read the stars. Their journey will be fraught with terrible danger. If they can survive the vast forbidding sands of a desert that is deadly to most, they will reach a brutal world subjugated by kings and emperors. There Maviah must secure an unlikely alliance with King Herod of the Jews.
But Maviah's path leads her unexpectedly to another man. An enigmatic teacher who speaks of a way in this life which offers greater power than any kingdom. His name is Yeshua, and his words turn everything known on its head. Though following him may present even greater danger, his may be the only way for Maviah to save her people--and herself.
Available October 28
Kate Kavanagh is happy raising her daughter until the girl transfers to New York for a fantastic job and moves in with her philandering father ….

Madeline Stein is a single Mom whose job defines her so when she loses it, Maddy needs to find something or someone else for fun ….

Portia Kavanagh hits New York with a bang but when she bites the Big Apple, it bites back…

The three girls find themselves in the very romantic hills of Tuscany where blue skies, rich wine and charming Italians bring a whole new set of problems which they have to maneuver with the grace and style of a Lincoln Lady. With more ups and downs than a Florentine fairground, the women survive love, loss and fresh pasta by laughing at life and using a doggie bag. Come on an adventure and enjoy the ride with the lovely Lincoln Ladies.
Available October 30
Buy Lincoln Ladies at Amazon
So what have I missed? List/link to other new releases in the comments.
Girl Who Reads is an Amazon advertising affiliate; a small fee is earned when purchases are made at Amazon through the above links.