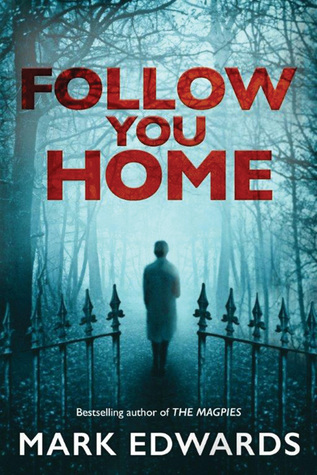 It was supposed to be the trip of a lifetime, a final adventure before settling down.
After a perfect start, Daniel and Laura's travels end abruptly when they are thrown off a night train in the middle of nowhere. To find their way back to civilisation, they must hike along the tracks through a forest…a haunting journey that ends in unimaginable terror.
Back in London, Daniel and Laura vow never to talk about what they saw that night. But as they try to fit back into their old lives, it becomes clear that their nightmare is just beginning…
Follow You Home is a chilling tale of secrets, lies and deadly consequences from the author of #1 bestsellers The Magpies and Because She Loves Me.
"Great thriller with lots of surprises" ~ DASchultz
"Intense Stephen King-like..." ~ Judith D. Collins
Cover and description from Goodreads.com. Girl Who Reads is an Amazon advertising affiliate; a small commission is earned when purchases are made at Amazon using any Amazon links on this site. Thank you for supporting Girl Who Reads.