You can never have too many books. Check out these FREE ebooks.
Zoe Hunter loves living on the edge. Free-spirited and spontaneous, she's built a life stringing together various freelance gigs that keep her bank account barely in the black.
But when her ex, Jack, goes missing along with several million dollars from his business and the FBI zeros in on her as a person of interest, Zoe's life goes from delightfully unpredictable to downright frightening.
Plunged into a world of fake identities, deception, and murder, she's afraid to trust anyone. Zoe impulsively skips town in a search for answers that takes her from Las Vegas to Italy, but instead of tracking down answers, she only uncovers more questions.
Who was Jack? Is he dead or did he fake his disappearance? And, what was he mixed up in—art theft, the mafia, espionage, or all three?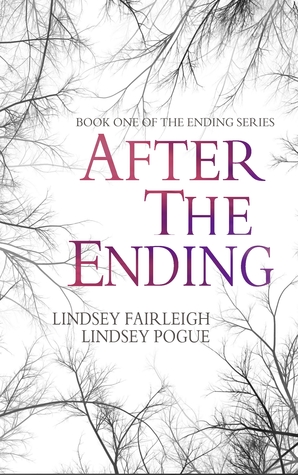 The Virus spread. Billions died. The Ending began. We may have survived the apocalypse, but the Virus changed us.
When people started getting sick, "they" thought it was just the flu. My roommate, my boyfriend, my family…they're all gone now. I got sick too. I should have died with them—with the rest of the world—but I didn't. I thought witnessing the human population almost disappear off the face of the earth was the craziest thing I'd ever experience. I was so wrong. My name is Dani O'Connor, and I survived The Ending.
The Virus changed everything. The world I knew is gone, and life is backwards. We've all had to start over. I've been stripped of my home, my dreams…all that is me. I'm someone else now—broken and changed. Other survivors' memories and emotions haunt me. They invade my mind until I can no longer separate them from my own. I won't let them consume me. I can't. My name is Zoe Cartwright, and I survived The Ending.
We've been inseparable for most of our lives, and now our friendship is all we have left. The aftermath of the Virus has stranded us on opposite sides of the United States. Trusting strangers, making sacrifices, killing—we'll do anything to reach one another. Fear and pain may be unavoidable, but we're strong…we're survivors. But to continue surviving in this unfamiliar world plagued by Crazies and strange new abilities, we have to adapt. We have to evolve.
And more than anything, we have to find each other.
Buy After the Ending at Amazon
Kerri is dead-set on setting her best friend up. But Sasha is not interested, especially when she finds out the guy in question is a lead singer in a band. She has one rule for her dating life and that is no musicians. She knows relationships with them can only end badly.
Jesse is persistent in getting Sasha's attention, always being charming, genuine and there for her to lean on – emotionally and physically after she breaks her foot. Sasha isn't sure she can continue to deflect his advances, and isn't sure she wants to.
Kidnapped
Alone, Reid gasps in one deep breath, another. It hurts his ribs, his lungs. He manages to roll over on his right side and regrets it. His shoulder screams in protest. Still, he is finally able to wriggle his numb hands loose from what holds him and claws at the cloth around his eyes.
Darkness. But not complete. The moon is up. Trees loom over him, the smell of spruce and fresh air so sharp it almost hurts. He jerks at the plastic ties around his ankles while. his vision swims through a veil of pain-laden tears. He manages somehow to force his screaming hands to work the ties loose and he is free.
Sixteen-year-old Reid thinks life is back to normal. His sister Lucy pulls herself together and cuts him free from a year of foster care. She promises to take care of him, that her new boss and her new life are what they both needed to start again. Until Reid is taken in the middle of the night, dumped in a wild stretch of forest far from home with no idea why he is there. Lost and afraid, he learns to run from the hunters who prowl the darkness, their only pleasure chasing down kids like him. And killing them.
An ordinary man. A far from ordinary detective. A topical thriller.
The Case of the Pig in the Evening Suit is the first book in a trilogy of murder mystery thrillers.
In the Scottish town of Dumfries, people come to Jin Johnstone with their problems - but this can lead to problems of his own.
A missing son, a beautiful, enigmatic woman, a pig in an evening suit: it is the swift start to a deadly turn of events.
Buy The Case of the Pig in the Evening Suit at Amazon
Girl Who Reads is an Amazon advertising affiliate; a small commission is earned when purchases are made at Amazon through the above links. Thank you for supporting this blog.