Here are the 5 most popular books published in April, according to Goodreads. Have you read them?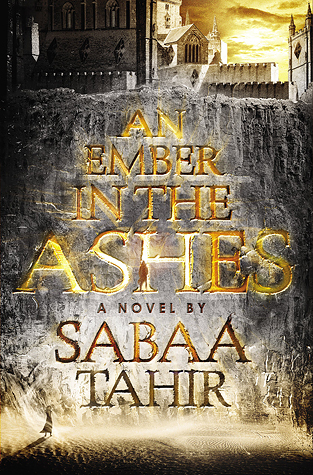 Set in a terrifyingly brutal Rome-like world, An Ember in the Ashes is an epic fantasy debut about an orphan fighting for her family and a soldier fighting for his freedom. It's a story that's literally burning to be told.
LAIA is a Scholar living under the iron-fisted rule of the Martial Empire. When her brother is arrested for treason, Laia goes undercover as a slave at the empire's greatest military academy in exchange for assistance from rebel Scholars who claim that they will help to save her brother from execution.
ELIAS is the academy's finest soldier—and secretly, its most unwilling. Elias is considering deserting the military, but before he can, he's ordered to participate in a ruthless contest to choose the next Martial emperor.
When Laia and Elias's paths cross at the academy, they find that their destinies are more intertwined than either could have imagined and that their choices will change the future of the empire itself.
Buy An Ember in the Ashes at Amazon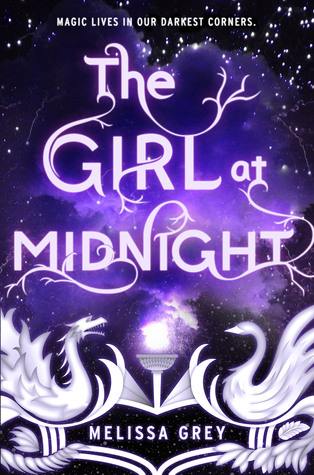 For readers of
Cassandra Clare
's City of Bones and Leigh Bardugo's
Shadow and Bone
, The Girl at Midnight is the story of a modern girl caught in an ancient war.
Beneath the streets of New York City live the Avicen, an ancient race of people with feathers for hair and magic running through their veins. Age-old enchantments keep them hidden from humans. All but one. Echo is a runaway pickpocket who survives by selling stolen treasures on the black market, and the Avicen are the only family she's ever known.
Echo is clever and daring, and at times she can be brash, but above all else she's fiercely loyal. So when a centuries-old war crests on the borders of her home, she decides it's time to act.
Legend has it that there is a way to end the conflict once and for all: find the Firebird, a mythical entity believed to possess power the likes of which the world has never seen. It will be no easy task, but if life as a thief has taught Echo anything, it's how to hunt down what she wants . . . and how to take it.
But some jobs aren't as straightforward as they seem. And this one might just set the world on fire.
Buy The Girl at Midnight at Amazon
From #1 New York Times bestselling author Abbi Glines comes the next new adult novel in the Rosemary Beach series, in which we meet Mase, a Texas heartthrob first introduced in Take a Chance who comes to Rosemary Beach to stir things up.
I had an urge to fix all her problems. Which was stupid. She was doing fine without me. But something about those big eyes…
Mase Colt-Manning has always preferred his humble life as a Texas rancher to his birthright as the son of a legendary rock star. In fact, he rarely visits his father's rarefied world in Rosemary Beach, especially if it means bunking at his vile half-sister Nan's house—until one visit leads to a chance encounter with a young, gorgeous house maid who awakens him with her off-key but spirited imitation of a country music star…
Reese Ellis finally has her freedom. After escaping a lifetime of abuse from her parents and classmates for an undiagnosed learning disorder, she seizes the opportunity to be a house maid to some of the richest families in Rosemary Beach. But her job is in jeopardy when she causes an accident at the home of her most important client, Nan Dillon. When a hot, half-naked stranger with a cowboy's swagger comes to her rescue, she's intrigued—then afraid once he shows his own interest. Reese has never met a trustworthy man in her life. Will Mase be any different?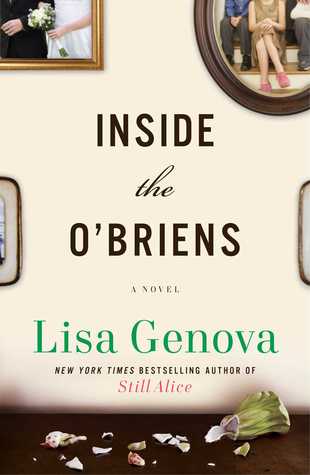 From award-winning, New York Times bestselling author and neuroscientist Lisa Genova comes a powerful new novel that does for Huntington's Disease what her debut Still Alice did for Alzheimer's.
Joe O'Brien is a forty-four-year-old police officer from the Irish Catholic neighborhood of Charlestown, Massachusetts. A devoted husband, proud father of four children in their twenties, and respected officer, Joe begins experiencing bouts of disorganized thinking, uncharacteristic temper outbursts, and strange, involuntary movements. He initially attributes these episodes to the stress of his job, but as these symptoms worsen, he agrees to see a neurologist and is handed a diagnosis that will change his and his family's lives forever: Huntington's Disease.
Huntington's is a lethal neurodegenerative disease with no treatment and no cure. Each of Joe's four children has a 50 percent chance of inheriting their father's disease, and a simple blood test can reveal their genetic fate. While watching her potential future in her father's escalating symptoms, twenty-one-year-old daughter Katie struggles with the questions this test imposes on her young adult life. Does she want to know? What if she's gene positive? Can she live with the constant anxiety of not knowing?
As Joe's symptoms worsen and he's eventually stripped of his badge and more, Joe struggles to maintain hope and a sense of purpose, while Katie and her siblings must find the courage to either live a life "at risk" or learn their fate.
Praised for writing that "explores the resilience of the human spirit" (The San Francisco Chronicle), Lisa Genova has once again delivered a novel as powerful and unforgettable as the human insights at its core.
Buy Inside the O'Briens at Amazon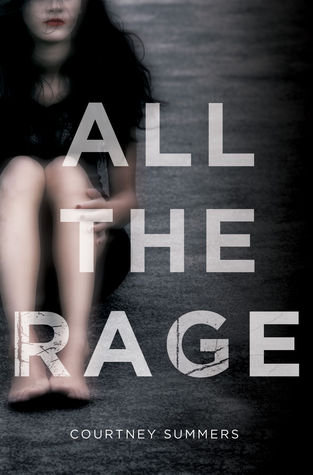 The sheriff's son, Kellan Turner, is not the golden boy everyone thinks he is, and Romy Grey knows that for a fact. Because no one wants to believe a girl from the wrong side of town, the truth about him has cost her everything—friends, family, and her community. Branded a liar and bullied relentlessly by a group of kids she used to hang out with, Romy's only refuge is the diner where she works outside of town. No one knows her name or her past there; she can finally be anonymous. But when a girl with ties to both Romy and Kellan goes missing after a party, and news of him assaulting another girl in a town close by gets out, Romy must decide whether she wants to fight or carry the burden of knowing more girls could get hurt if she doesn't speak up. Nobody believed her the first time—and they certainly won't now — but the cost of her silence might be more than she can bear. 
With a shocking conclusion and writing that will absolutely knock you out, All the Rage examines the shame and silence inflicted upon young women after an act of sexual violence, forcing us to ask ourselves: In a culture that refuses to protect its young girls, how can they survive?
Girl Who Reads is an Amazon advertising affiliate; a small commission is earned when purchases are made at Amazon through the above links. Thank you for supporting this blog.