Summer is here and there are plenty of books coming out to keep your beach bag full with great reading entertainment.
A sharp and funny urban fantasy for "new adults" about a secret society of bartenders who fight monsters with alcohol fueled magic.
College grad Bailey Chen has a few demons: no job, no parental support, and a rocky relationship with Zane, the only friend who's around when she moves back home. But when Zane introduces Bailey to his cadre of monster-fighting bartenders, her demons get a lot more literal. Like, soul-sucking hell-beast literal. Soon, it's up to Bailey and the ragtag band of magical mixologists to take on whatever—or whoever—is behind the mysterious rash of gruesome deaths in Chicago, and complete the lost recipes of an ancient tome of cocktail lore.
Available June 7
Buy Last Call at the Nightshade Lounge at Amazon
These drivers got #swag…
Racing is in her DNA.
Right alongside money and power.
When you're the daughter of one of the most powerful men in the country,
you have to work harder for success.
Joey Gamble's a girl on a male-dominated track.
With a daddy who can buy whatever she wants.
But she doesn't want anything… except to EARN her reputation.
Racing is his passion.
Trouble follows him everywhere. Some even say he invites it.
When you're nipping at the taillights of the best driver in the new NRR, you have to fight and claw for each and every success.
It's never been easy for Lorhaven.
That's why he doesn't play by the rules.
He's a man with a serious chip on his shoulder against the pro racing circuit.
We at GearShark want to know what's up with that.
We've also been hearing rumblings…
of a pro who wants to go indie.
We've invited racing royalty and the driver from the wrong side of the tracks to sit down and talk to us about a possible crossover.
We expected sparks to fly when Joey and Lorhaven crossed paths.
Will those sparks ignite into a full-on inferno?
Available June 10
Buy #Swag at Amazon
Three romantic rivals. One crowded house. Plenty of room for jealousy.
Laurel Thorpe, Belinda Rowe, and Scarlett Oliver share only two things; a love for the man they all married, Deacon Thorpe--a celebrity chef with an insatiable appetite for life--and a passionate dislike of one another. All three are remarkable, spirited women, but they couldn't be more different. Laurel: Deacon's high school sweetheart and an effortlessly beautiful social worker; Belinda: a high-maintenance Hollywood diva; and Scarlett: a sexy southern belle floating by on her family money and her fabulous looks. They've established a delicate understanding over the years--they avoid each other at all costs.
But their fragile detente threatens to come crashing down after Deacon's tragic death on his favorite place on earth: a ramshackle Nantucket summer cottage. Deacon's final wish was for his makeshift family to assemble on his beloved Nantucket to say good-bye. Begrudgingly, Laurel, Belinda, and Scarlett gather on the island as once again, as in each of their marriages, they're left to pick up Deacon's mess. Now they're trapped in the crowded cottage where they all made their own memories--a house that they now share in more ways than one--along with the children they raised with Deacon, and his best friend. Laurel, Belinda, and Scarlett each had an unbreakable bond with Deacon--and they all have secrets to hide.
Before the weekend is over, there are enough accusations, lies, tears, and drama to turn even the best of friends--let alone three women who married the same man--into adversaries. As his unlikely family says good-bye to the man who brought them together--for better or worse--will they be able to put aside their differences long enough to raise a glass in Deacon's honor?
Available June 14
All of Nashville is on edge with a serial killer on the loose. A madman is trying to create his own end-of-days apocalypse and the cops trying to catch him are almost as damaged as the killer. Field of Graves reveals the origins of some of J.T. Ellison's most famous creations: the haunted Lieutenant Taylor Jackson; her blunt, exceptional best friend, medical examiner Dr. Samantha Owens; and troubled FBI profiler Dr. John Baldwin. Together, they race the clock and their own demons to find the killer before he claims yet another victim. This dark, thrilling and utterly compelling novel will have readers on the edge of their seats, and Ellison's fans will be delighted with the revelations about their favorite characters.
Available June 14
Tricia and Angelica leave Booktown behind for a pleasure cruise, but they're going to need their life jackets because a murderer has also booked passage—in Lorna Barrett's New York Times bestselling series.
While her bookstore, Haven't Got a Clue, is rebuilt following a devastating fire, Tricia Miles and her sister, Angelica, decide to book a cruise for some much needed R&R. Naturally they choose a Mystery Lovers cruise, where they can ponder whodunnit in Adirondack chairs while sipping colorful drinks and soaking up some rays.
But the fun is cut short when a fellow passenger is murdered for real. Is the killer a famous mystery author, one of his fans, or a member of the ship's crew? As Tricia tries to find the killer before they reach port, she may be cruising for a bruising...
Available June 14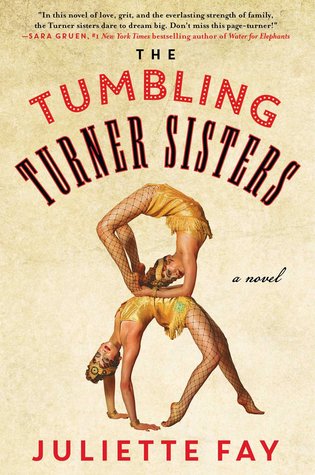 For fans of
Orphan Train
and Sara Gruen's
Water for Elephants
, a compelling historical novel from "one of the best authors of women's fiction" (Library Journal). Set against the turbulent backdrop of American Vaudeville, four sisters embark on an unexpected adventure—and a last-ditch effort to save their family.
In 1919, the Turner sisters and their parents are barely scraping by. Their father is a low-paid boot-stitcher in Johnson City, New York, and the family is always one paycheck away from eviction. When their father's hand is crushed and he can no longer work, their irrepressible mother decides that the vaudeville stage is their best—and only—chance for survival.
Traveling by train from town to town, teenagers Gert, Winnie, and Kit, and recent widow Nell soon find a new kind of freedom in the company of performers who are as diverse as their acts. There is a seamier side to the business, however, and the young women face dangers and turns of fate they never could have anticipated. Heartwarming and surprising, The Tumbling Turner Sisters is ultimately a story of awakening—to unexpected possibilities, to love and heartbreak, and to the dawn of a new American era.
Available June 14
Buy The Tumbling Turner Sisters at Amazon
Seventeen-year-old River doesn't know what to do with himself when Penny, the girl he adores, breaks up with him. He lives in LA, where nobody walks anywhere, and Penny was his ride; he never bothered getting a license. He's stuck. He's desperate. Okay . . . he's got to learn to drive.
But first, he does the unthinkable—he starts walking. He stumbles upon a support group for teens with various addictions. He fakes his way into the meetings, and begins to connect with the other kids, especially an amazing girl. River wants to tell the truth, but he can't stop lying, and his tangle of deception may unravel before he learns how to handle the most potent drug of all: true love.
Available June 14
Buy Tells Us Something True at Amazon
Even though he's on forced leave from the clandestine intelligence group known as The Campus, Jack Ryan, Jr., still finds himself caught in the crosshairs after an attempt on his life is thwarted when he turns the tables on his would-be dispatcher. Convinced that the attack is linked to his recent covert actions with the convalescing Iranian national Ysabel Kashini, Jack sets out to find out who wants him dead, and why.
Using clues found on the now dead assassin, Jack pursues the investigation, following a growing trail of corpses to the European Union's premier private security firm, Rostock Security Group, and its founder, Jürgen Rostock—a former general in the German Special Forces Command. Rostock is world-renowned as a philanthropist and human rights advocate. But Jack knows him from a Campus mission revolving around a company linked to RSG—a mission that has put him on Rostock's lethal radar.
Without any Campus resources, Jack launches his own shadow campaign to uncover the truth about Rostock and a long-running false-flag war of terror that has claimed thousands of lives. Yet all of that bloodshed is but a precursor to a coming catastrophic event that will solidify Rostock's place among the global powers. An event that Jack must stop at any cost.
Available June 14
A sweeping history of the NSA and its codebreaking from its roots in World War II through the end of the Cold War.
The National Security Agency grew out of the legendary codebreaking programs of World War II that turned the tide of Allied victory by cracking the famed Enigma machine and other seemingly impenetrable German and Japanese codes. But things became murky in the postwar years, when our intelligence community found itself targeting not battlefield enemies, but suspected spies, foreign leaders, and even American citizens. Now Stephen Budiansky--a longtime expert in cryptology--tells the fascinating story of how the NSA came to be, and of its central, often fraught and controversial role in the major events of the Cold War, from the Korean War to the Cuban Missile Crisis to Vietnam and beyond. He also guides us through the fascinating challenges faced by cryptanalysts, and how they broke some of the most complicated codes of the twentieth century. A riveting, essential history of the underbelly of the Cold War.
Available June 14
Janet Evanovich, author of the blockbuster Stephanie Plum novels, and Lee Goldberg, writer for the Monk television show, team up once again for the fifth book in their rollicking, New York Times bestselling Fox and O'Hare series!
Nicolas Fox, international con man, thief, and one of the top ten fugitives on the FBI's most-wanted list, has been kidnapped from a beachfront retreat in Hawaii. What the kidnapper doesn't know is that Nick Fox has been secretly working for the FBI. It isn't long before Nick's covert partner, Special Agent Kate O'Hare, is in hot pursuit of the crook who stole her con man.
The trail leads to Belgium, France, and Italy, and pits Nick and Kate against their deadliest adversary yet: Dragan Kovic, an ex–Serbian military officer. He's plotting a crime that will net him billions . . . and cost thousands of American lives.
Nick and Kate have to mount the most daring, risky, and audacious con they've ever attempted to save a major U.S. city from a catastrophe of epic proportions. Luckily they have the help of an eccentric out-of-work actor, a bandit who does his best work in the sewers, and Kate's dad, Jake. The pressure's on for Nick and Kate to make this work—even if they have to lay their lives on the line.
Available June 21
The world of extreme sports just got a little steamier! Zoe Dawson's pulse-pounding, emotional series follows the wily young female agents of Mavrick Allstars as they chase their dreams—and meet the chiseled athletes who make them come true.
Helena "Lena" Mavrick is ready to prove that she can play with the big boys. Working at her father's internationally renowned agency, Mavrick Allstars, Lena sets her sights on one of the most coveted phenoms out there: a twenty-four-year-old surfer caught ripping it in a viral skateboarding video. Signing him would be a huge win—and his marketing appeal isn't the only thing that makes Lena's heart skip a beat. Trouble is, fraternizing with the client is against company policy.
Professional surfer Gunner Smith lives under the absolute control of his coach—until he takes the ultimate risk and starts over as a skateboarder. Gunner swore he wouldn't give up his freedom again, but Lena's out-of-the-blue offer makes him think long and hard. She's smart, she's bold, she's got sponsors lined up around the corner—plus she's drop-dead gorgeous. He's just not sure his coach will let him get away that easily, because he's not just Gunner's coach, he's also his father.
Gunner is used to hiding his tortured past. But when his steamy affair with Lena threatens their future, he must decide whether he will sacrifice everything for the woman who's stolen his heart.
Available June 21
Shannon and Declan's chaos-filled wedding is over — but best man Andrew and maid of honor Amanda wake up the next morning with a whole new set of craziness of their own…
Available June 22
Buy Shopping for a CEO's Fiancee at Amazon
The villain of Rosemary Beach finally gets her own happy ending in the long-awaited final novel of the #1 New York Times bestselling new adult romance series by Abbi Glines.
The blockbuster #1 New York Times bestselling Rosemary Beach series ends with a bang when the troubled character readers love to hate gets her very own happily ever after in this eagerly anticipated and overwhelmingly requested story. Known for causing problems for everyone in Rosemary Beach, Nan has been growing up lately, and she's finally taking center stage—and finding love with the man she least expected.
Available June 28
Pyper Rayne is back in book two of this popular spin off of the Jade Calhoun series. Join her and the rest of the gang as they battle ghosts on a cruise liner to the Caribbean.
Available June 28
Buy Spirits, Rock Stars and a Midnight Chocolate Bar at Amazon
Michael Palmer's new book—a collection in two parts, "The Laughter of the Sphinx" and "Still (a cantata—or nada—for Sister Satan)"—contains 52 poems.
The title poem begins "The laughter of the Sphinx / caused my eyes to bleed" and haunts us with the ruin we are making of our world, even as Palmer revels in its incredible beauty. Such central tensions in The Laughter of the Sphinx—between beauty and loss, love and death, motion and rest, knowledge and ignorance—glow in Palmer's lyrical play of light and entirely hypnotize the reader. The stakes, as always with Palmer, are very high, essentially life and death: "Please favor us with a reply / regarding our one-time offer / which will soon expire."
Available June 28
Buy The Laughter of the Sphinx at Amazon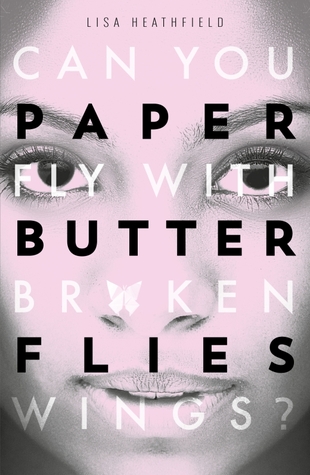 June's life at home with her stepmother and stepsister is a dark one – and a secret one. She is trapped like a butterfly in a net.
But then June meets Blister, a boy in the woods. In him she recognises the tiniest glimmer of hope that perhaps she can find a way to fly far, far away from her home and be free. Because every creature in this world deserves their freedom . . . But at what price?
Paper Butterflies
is an unforgettable read, perfect for fans of Jennifer Niven, Jandy Nelson, Sarah Crossan and Louise O'Neill.
Available June 30
Buy Paper Butterflies at Amazon
Get even more book news in your inbox by signing up for our newsletter: http://eepurl.com/mHTVL. Girl Who Reads is an Amazon advertising affiliate; a small commission is earned when purchases are made at Amazon using any Amazon links on this site. Thank you for supporting Girl Who Reads.