Are your nights cold? Warm up with these popular romances that are heating up the Goodreads shelves!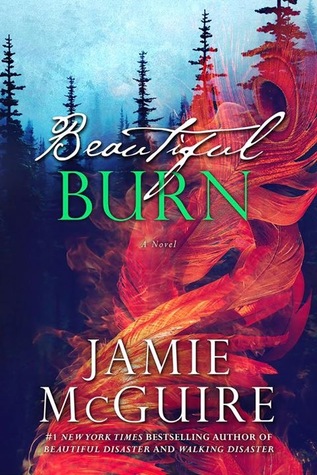 Fresh out of college, Ellison Edson has fallen through the cracks of rock bottom. While staying in her family's vacation home in Colorado, her behavior has finally gained the attention of her parents—but not in the way she hoped. Cut off from the millions she's always taken for granted, and left alone to fend for herself, Ellie spirals further out of control, making a mistake she can't take back.
Like his twin brother Taylor, Tyler Maddox is a member of the Alpine Hotshots, fighting wildland fires on the frontline. As arrogant as he is charming, Tyler's nomadic lifestyle makes it easy to contain his relationships to one night. When he meets Ellie at a local party during off-season, her extreme personality and dismissive attitude fascinates him at first, but as his feelings deepen, Tyler realizes that the crippling inner demons of the woman he loves might be the strongest enemy any Maddox has ever faced.
USA Today bestselling author Beverly Jenkins returns with the first book in a breathtaking new series set in the Old West
Rhine Fontaine is building the successful life he's always dreamed of—one that depends upon him passing for White. But for the first time in years, he wishes he could step out from behind the façade. The reason: Eddy Carmichael, the young woman he rescued in the desert. Outspoken, defiant, and beautiful, Eddy tempts Rhine in ways that could cost him everything . . . and the price seems worth paying.
Eddy owes her life to Rhine, but she won't risk her heart for him. As soon as she's saved enough money from her cooking, she'll leave this Nevada town and move to California. No matter how handsome he is, no matter how fiery the heat between them, Rhine will never be hers. Giving in for just one night might quench this longing. Or it might ignite an affair as reckless and irresistible as it is forbidden . . .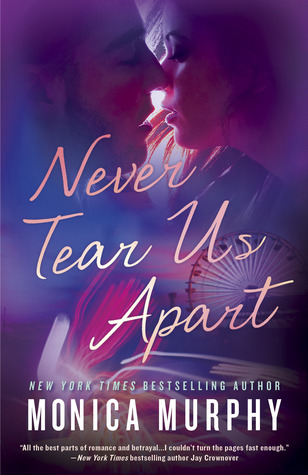 Perfect for readers of Colleen Hoover, Jay Crownover, and K. A. Tucker, the first novel in this darkly sexy contemporary series from bestselling author Monica Murphy kicks off an emotionally powerful two-part tale of forbidden love.
Crazy how eight years can disappear in an instant. One look at Katie Watts, and I'm a fifteen-year-old again—the one who risked everything to save a terrified girl from her twisted kidnapper. She's grown-up now—beautiful, quiet, composed—and telling her story to the world. A story that involves me in more ways than you can imagine. She used to call me her guardian angel. Sure, I risked my life, but she was worth dying for.
I need to make contact with her. Just to ensure that she's safe.
Somehow we reconnect. We become friends . . . but I want more. I want to make her mine. And she wants me too. Does she know who I am? Has she figured me out? Not yet. But she will. In the meantime, I need to make sure that whatever hold that animal had on her is gone.
So, yeah, I'm stealing these moments with her. Savoring them. Knowing, dreading, that she'll soon find out who I really am. And everything will fall apart. All because of that twisted, perverted monster sitting on death row. Her kidnapper. A convicted serial killer.
My father.
Buy Never Tear Us Apart at Amazon
Screenwriter Noah Ashley has a few four-letter words for his agent when she suggests he improve his script by shadowing a PI. Still, because he's an artist dedicated to his craft and she knows where the bodies are buried, he agrees. Then he spends a little time with the gorgeous PI, and suddenly it seems like a really good plan. The PI doesn't seem to entirely love the idea, but Noah has never been afraid to go after what he wants.
PI Drew Rodriguez is used to people depending on him. He's the classic rock for his family. Responsible. Dependable. The classic rock would never succumb to the borderline sleazy temptation of friends with benefits, no matter how sexy that temptation is. Drew is looking for something enduring.
Despite Drew's misgivings, it's not long before they've got all the requisites for friends with benefits going. Friendly, good conversation? Check. Fun times in and out of bed? Check. Hot, electrolyte-sapping sex? Double check. Falling in love? Yeah. About that….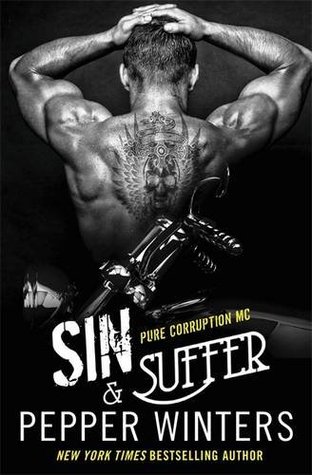 "Some say the past is in the past. That vengeance will hurt both innocent and guilty. I never believed those lies. Once my lust for revenge is sated, I'll say goodbye to hatred. I'll find a new beginning."
SIN & SUFFER
She came from a past Arthur "Kill" Killian never forgot. She made him sin and made him suffer. She tugged him from the shadows and showed him he wasn't as dead as he thought. And with her resurrection came betrayal, deceit, and war.
But then they took her. Stole her. Imprisoned her.
Now Kill's carefully laid plans for vengeance are complete. He craves action, retribution-the blood of his enemies. War has begun. War is all they'll know until they've paid their penance. He will get her back-and rewrite their destiny . . .
She'll risk everything for their love—even her life.
Aspiring screenwriter Gwyn Morland is ready for her big break. That means securing the film rights to elusive author Lady Ruthven's acclaimed novel—which means traveling to Scotland. It's a trip timid Gwyn isn't prepared for, and her fears seem justified when her tour bus careens over a cliff outside of Castle Glenarvon. But the plot thickens when Gwyn is rescued from the brink of death by a handsome and mysterious stranger…
Leith MacQuill is not only the writer behind Lady Ruthven's novel, but a shape-shifting faery knight bearing a tragic curse: the woman he gives his heart to will die. Saving Gwyn proves to be a dangerous choice when he finds himself falling for her the longer she stays in the castle. Not even his usual BDSM role-playing games are enough to thwart the intense desire they feel for each other. But to stay together, Gwyn and Leith must embark on a dangerous mission into Avalon, the realm of the faeries. Will their love be strong enough to conquer the curse? Or will Gwyn's new life be stolen from her before it's even begun?
Buy Dark and Stormy Knight at Amazon
Girl Who Reads is an Amazon advertising affiliate; a small commission is earned when purchases are made at Amazon using any Amazon links on this site. Thank you for supporting Girl Who Reads.