Goodreads Choice Award Winner 2014: Best Fiction
About the Book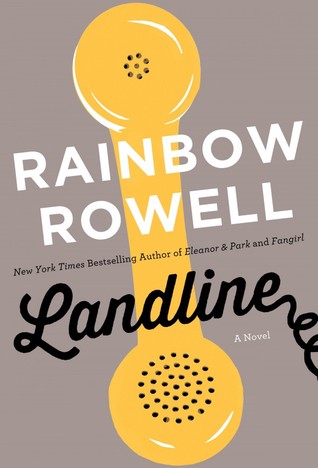 Georgie McCool knows her marriage is in trouble. That it's been in trouble for a long time. She still loves her husband, Neal, and Neal still loves her, deeply — but that almost seems beside the point now.

Maybe that was always beside the point.

Two days before they're supposed to visit Neal's family in Omaha for Christmas, Georgie tells Neal that she can't go. She's a TV writer, and something's come up on her show; she has to stay in Los Angeles. She knows that Neal will be upset with her — Neal is always a little upset with Georgie — but she doesn't expect to him to pack up the kids and go home without her.

When her husband and the kids leave for the airport, Georgie wonders if she's finally done it. If she's ruined everything.

That night, Georgie discovers a way to communicate with Neal in the past. It's not time travel, not exactly, but she feels like she's been given an opportunity to fix her marriage before it starts . . .

Is that what she's supposed to do?

Or would Georgie and Neal be better off if their marriage never happened?
About the Author
Rainbow Rowell writes books. Sometimes she writes about adults (ATTACHMENTS and LANDLINE). Sometimes she writes about teenagers (ELEANOR & PARK and FANGIRL). But she always writes about people who talk a lot. And people who feel like they're screwing up. And people who fall in love. When she's not writing, Rainbow is reading comic books, planning Disney World trips and arguing about things that don't really matter in the big scheme of things. She lives in Nebraska with her husband and two sons.




website
*
Goodreads
*
Twitter
Read a Sample
Want your book featured?
Send a link to the book you want featured to donna @ girl-who-reads.com. 1 link per author, NO erotica. The link can be to a retail site, Goodreads, or your website.
Girl Who Reads is an Amazon advertising affiliate; a small fee is earned when purchases are made at Amazon through the above link.