Goodreads Choice Award Winner 2014: Fantasy
About the Book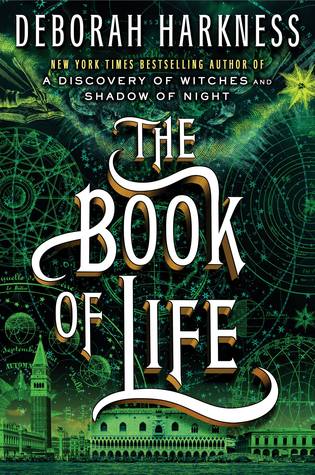 After traveling through time in
Shadow of Night
, the second book in
Deborah Harkness
's enchanting series, historian and witch Diana Bishop and vampire scientist Matthew Clairmont return to the present to face new crises and old enemies. At Matthew's ancestral home at Sept-Tours, they reunite with the cast of characters from
A Discovery of Witches
--with one significant exception. But the real threat to their future has yet to be revealed, and when it is, the search for Ashmole 782 and its missing pages takes on even more urgency. In the trilogy's final volume, Harkness deepens her themes of power and passion, family and caring, past deeds and their present consequences. In ancestral homes and university laboratories, using ancient knowledge and modern science, from the hills of the Auvergne to the palaces of Venice and beyond, the couple at last learn what the witches discovered so many centuries ago.
Buy The Book of Life at Amazon
About the Author
My life has been a series of left turns that nevertheless took me in the right direction (though it didn't always seem so at the time). I went to college to be a theater major and ended up studying the Renaissance. I went to grad school to become a college administrator and loved to teach so much I became a college professor instead. I thought I wanted to be a Tudor-Stuart historian, and found myself a historian of science. I started blogging because a friend needed help on a project in 2006 and am still blogging about wine today. I started writing a novel in the fall of 2008, and it became a New York Times Bestseller in February 2011: A DISCOVERY OF WITCHES.




website
*
Goodreads
*
Twitter
*
Facebook
Read a Sample
Want your book featured?
Send a link to the book you want featured to donna @ girl-who-reads.com. 1 link per author, NO erotica. The link can be to a retail site, Goodreads, or your website.
Girl Who Reads is an Amazon advertising affiliate; a small fee is earned when purchases are made at Amazon through the above link.