School is almost out for the summer and vacation time will be taken. Here's some books you might want to pack in your beach bag.
With a famous NHL player for a step-brother, Violet Hall is well acquainted with the playboy reputation many hockey stars come with. She's smart enough to steer clear of those hot, well-built boys with unparalleled stamina. That is until she meets the legendary team captain—Alex Waters.
Violet isn't interested in his pretty, beat-up face, or his rock-hard six-pack abs. But when Alex inadvertently obliterates Violet's previous misapprehension regarding the inferior intellect of hockey players, he becomes more than just a hot body with a face to match.
In what can only be considered a complete lapse in judgment, Violet finds out just how good Alex is with the hockey stick in his pants. But what starts out as a one-night stand, quickly turns into something more. Post-night of orgasmic magic, Alex starts to call, and text, and e-mail and send extravagant—and quirky—gifts, making him difficult to ignore, and even more difficult not to like.
The problem is, the media portrays Alex as a total player, and Violet doesn't want to be part of the game.
Available May 3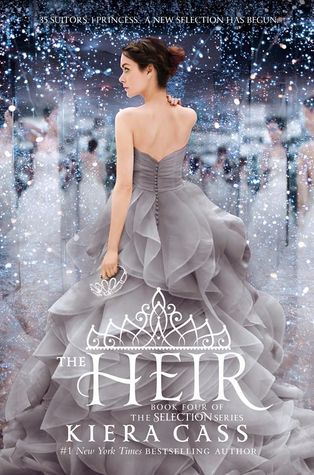 Princess Eadlyn has grown up hearing endless stories about how her mother and father met. Twenty years ago, America Singer entered the Selection and won the heart of Prince Maxon—and they lived happily ever after. Eadlyn has always found their fairy-tale story romantic, but she has no interest in trying to repeat it. If it were up to her, she'd put off marriage for as long as possible.
But a princess's life is never entirely her own, and Eadlyn can't escape her very own Selection—no matter how fervently she protests.
Eadlyn doesn't expect her story to end in romance. But as the competition begins, one entry may just capture Eadlyn's heart, showing her all the possibilities that lie in front of her . . . and proving that finding her own happily ever after isn't as impossible as she's always thought.
Available May 5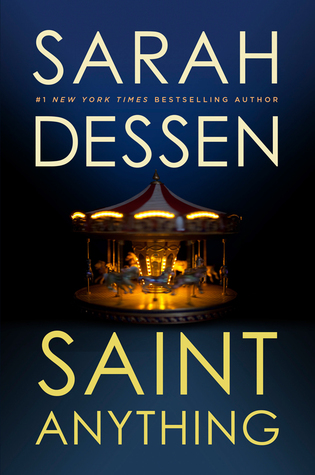 Peyton, Sydney's charismatic older brother, has always been the star of the family, receiving the lion's share of their parents' attention and—lately—concern. When Peyton's increasingly reckless behavior culminates in an accident, a drunk driving conviction, and a jail sentence, Sydney is cast adrift, searching for her place in the family and the world. When everyone else is so worried about Peyton, is she the only one concerned about the victim of the accident?
Enter the Chathams, a warm, chaotic family who run a pizza parlor, play bluegrass on weekends, and pitch in to care for their mother, who has multiple sclerosis. Here Sydney experiences unquestioning acceptance. And here she meets Mac, gentle, watchful, and protective, who makes Sydney feel seen, really seen, for the first time.
The uber-popular Sarah Dessen explores her signature themes of family, self-discovery, and change in her twelfth novel, sure to delight her legions of fans.
Available May 5
Dr. Carrie Bryant's four years as a neurosurgical resident at White Memorial Hospital have earned her the respect and admiration from peers and staff alike. When given the chance of performing her first unsupervised brain surgery, Carrie jumps at the opportunity.
What should have been a routine, hours long operation, turns horribly wrong and jeopardizes her patient's life. Emotionally and physically drained, Carrie is rushed back to the OR to assist in a second surgery. There, she makes a careless and tragic mental error resulting in irreparable brain damage to her second patient. With her confidence shattered, Carrie quits her residency and moves back home where her younger brother, Adam, a combat vet suffering from debilitating PTSD, also lives.
When Carrie learns about an experimental program at the VA Medical Center exploring the use of Deep Brain Stimulation (DBS) that could forever cure the emotional and memory trauma of PTSD, it seems like a way back into medicine. Carrie is apprehensive, but a chance meeting with David Hoffman, a reporter for the Lowell Observer writing a story on PTSD, helps her overcome any hesitation.
Available May 12
From a bestselling writer, a story of unexpected friendship-three women thrown together in college who grow to adulthood united and divided by secrets, lies, and a single night that shaped all of them
When UC Santa Cruz roommates Anna and Kate find passed-out Georgiana Leoni on a lawn one night, they wheel her to their dorm in a shopping cart. Twenty years later, they gather around a campfire on the lawn of a New England mansion. What happens in between-the web of wild adventures, unspoken jealousies, and sudden tragedies that alter the course of their lives-is charted with sharp wit and aching sadness in this meticulously constructed novel.
Anna, the de facto leader, is fearless and restless-moving fast to stay one step ahead of her demons. Quirky, contemplative Kate is a natural sidekick but a terrible wingman ("If you go home with him, might I suggest breathing through your mouth"). And then there's George: the most desired woman in any room, and the one most likely to leave with the worst man.
Shot through with the crackling dialogue, irresistible characters, and propulsive narrative drive that make Lutz's books so beloved, How to Start a Fire pulls us deep into Anna, Kate, and George's complicated bond and pays homage to the abiding, irrational love we share with the family we choose.
Available May 12
Buy How to Start a Fire at Amazon
Lies hurt.
Lies destroy.
But some lies protect…and heal. At least that's what Gray Donovan had hoped for. She's a compulsive liar using it as a defense mechanism to survive life and her shattered past.
When she starts seeing therapist Daniel Harrison, she can no longer deny the truths that have haunted her for so many years. She must now stand and face them.
Opening up to Daniel leaves her exposed and vulnerable. When her soul is bared to him, she can't contain the attraction or the feelings he elicits.
Daniel feels drawn to his new patient, but knows he will have to fight it in order to resurrect Gray from her demons. His will and his judgment are tested when he must overcome his own doubts and face his own secrets.
Available May 12
Rory Finnegan had one goal when he got out of the Marines. Find a place where he can settle down and open a tattoo parlor. That's when his best friend Ethan Fairchild suggests he come to Suttontowne in the Louisiana bayou. It's there that Rory gets a job bartending for Braxton Outlaw and runs smack full force into gorgeous, too young for him, Savannah Hawkins. To make matters worse, she's got an over-protective mother and an upper-crust boyfriend. It would be smart he steered clear. But Marines like Rory don't back down easily, especially after he gets much too involved with the southern beauty.
Savannah Hawkins is not sure what she's going to do with her life and is quite sick of having everyone dictate to her, especially her family. When she gets a load of pierced, tattooed and gorgeous Rory, her interest goes off the charts. Complication like life decisions and a pre-selected husband seem inconsequential when she gets to know this scarred and battle-hardened warrior. Will she discover the answers she needs or will her coming of age tear her heart apart?
Available May 18
Tressida is a smoke-spinner, a meldborn. It's a lethal legacy, a forbidden force. Daughter of Crone and Sage, she should have been killed at birth.
Now she's seventeen, wanting only to be a member of her land's vanished Horseguard and discovering she is more than she ever knew, as first her eyes and then her hair turn to smoke. Just as she learns she can fulfill her dream of working with horses, her talent awakens an ancient and deadly feud.
On one side—those claiming the honor of destroying a meldborn. On the other—those intending to use her for their own ends. Tressida must master her power in order to save herself and those she loves. Is she strong enough?
Or will the roar of smoke consume her?
Available May 18
Buy The Roar of Smoke at Amazon
When Dr. Mark Baker and Nurse Kelly Atkinson are held at the mercy of a dangerous gunman, the lives of every emergency room patient are at stake. At the end of the evening three men are dead. One of them is a police officer who couldn't be saved despite Mark's best efforts. The other two are members of the feared Zeta drug cartel.
Though the standoff is over, the killing is not, because when the drug cartel loses its members, revenge is not far behind. Facing an adversary whose desires are dark and efforts are ruthless, Mark finds himself under suspicion as a killer, yet still a potential victim. When he turns to his high school sweetheart, attorney Gwen Woodruff, for help, Kelly helplessly looks on, as she hides her own feelings for the good doctor.
At the height of the conflict, three questions remain: Who is the shooter? Who will the next victim be? And can Mark prove his innocence before the gun turns on him?
Available May 19
Waking to sirens in the night is hardly unusual for Samantha Owens. No longer a medical examiner, she doesn't lose sleep over them, but a routine police investigation in her neighborhood has her curious. When her homicide detective friend, Darren Fletcher, invites her to look over the evidence, she jumps at the chance and immediately realizes the crime scene has been staged. What seems to be a clear case of murder/suicide—a crime of passion—is anything but. The discovery of toxic substances in hidden vials indicates that something much more sinister is at play…
As Fletch and Sam try to understand what and who they are dealing with, they are summoned to a meeting at the State Department. High-level officials are interested in what they know and seem to be keeping secrets of their own. It's up to Sam and Fletch to uncover what lies behind the deception as the threat of bioterrorism is exposed, and her boyfriend, Xander Whitfield, may be in the line of fire.
Unsure who to trust, Sam and Fletch find themselves up against very powerful people at every stage in the investigation. No one is who they appear to be and with every minute that passes, the danger escalates. It's Sam's most complex case yet and the terrifying reality is beyond anything she could have imagined.
Available May 26
Buy What Lies Behind at Amazon
Girl Who Reads is an Amazon advertising affiliate; a small commission is earned when purchases are made at Amazon through the above links. Thank you for supporting this blog.