by Elisabeth Scherer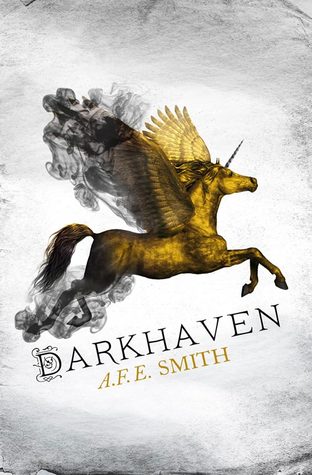 Short Summary:
Ayla Nightshade, accused of a crime she didn't commit, escapes prison the same night her father is murdered by a shapeshifter. Ayla is the only known shapeshifter left in Mirrorvale and needs to find a way to prove her innocence while avoiding being found and taken back to prison for life.
The Characters:
Ayla is a strong female lead character with determination and grit. Her brother, Myrren, seems to be the quiet, more introverted child while Ayla would be consider the wild child. They are raised by their father Florentyn who is cold, distant, and very much the force behind how both children behave. The two don't measure up to Florentyn's expectations of an heir (neither having the ability to change into a "pure" form shapeshifter). Florentyn parents and rules through fear and an iron fist.
Captain Travers is the head of the military in the story called the Helm. He is a leader whose head is bloated with his rank and uses his rank to fulfill his personal agenda. He's a tricky character to describe. I will leave you to your own opinion should you read this book.
Tom "Breakblade" Caraway is a former member of the helm who dereliction of duty has landed him a drunk in the outermost circle of the city. He drinks to forget until his true character of loyalty and honor require him to face his past and help Lady Ayla clear her name. His character development is one that will have the readers cheering as he dusts himself off and manages to find new meaning in life.
Sister Serenna, Priestess of the Altar of the Flame, becomes the Watson to Myrren's Sherlock Holmes. She struggles with her own desires and the oaths she has taken at the temple. She is smart and is a great addition to Myrren's plot of the story.
What I thought of the book:
Darkhaven
is a fast reading, page turner of a fantasy that sucks you in right from the beginning scenes.
The city is broken down into 7 rings with Darkhaven being the centermost. Ayla makes her way to the furthermost ring to lay low and winds up finding an unlikely ally to help her clear her name. The structure of the city is a feudal system of sorts that is hyper-organized and segregated. It gives a variety of backgrounds for the main characters to move through which I think helps keep the reader in the story's world as well as obstacles for Ayla to get through both on her escape and during her personal investigation.
The book is interesting and filled with enough detail to submerge you into the world but not overwhelm you with description. The plot moves at a good pace and as the story unfolds I was semi-surprised at how things wrapped up. You might look at the back cover and think you know how it will all work out, but A.F.E. Smith pulls some creativity out of her imagination that makes this story set apart from other similar plotlines.
Would I read it again? Yes I would and I have already recommended it to add to my husband's list of to read books if that tells you anything.
If you like discovering a new world filled with a fantasy species and humans that has the setting of a medieval type of city with plenty of action and well developed characters, then you might just like this book. But as Levar Burton says, You don't have to take my word for you.
Book info:
available formats: ebook
published: July 2015 by Harper Voyager
genres: fantasy
source: Netgalley
read: July 2015
a Rafflecopter giveaway

A free egalley was provided for this review. Girl Who Reads is an Amazon advertising affiliate; a small commission is earned when purchases are made at Amazon using any Amazon links on this site. Thank you for supporting Girl Who Reads.