A fun, romantic read, perfect for fans of Sarah Dessen and Susane Colasanti!
Before Matt, Ella had a plan. Get over a no-good ex-boyfriend. Graduate from high school without any more distractions. Move away from Orlando, Florida, where she's lived her entire life.
But Matt—the cute, shy, bespectacled bass player who just moved to town—was never part of that plan.
And neither was attending a party that was crashed by the cops just minutes after they arrived. Or spending an entire night saying "yes" to every crazy, fun thing they could think of.
Then Matt abruptly left town, and he broke not only Ella's heart but those of their best friends, too. So when he shows up a year later with a plan of his own—to relive the night that brought them together—Ella isn't sure whether Matt's worth a second chance. Or if re-creating the past can help them create a different future.
In alternating then and now chapters, debut author Lauren Gibaldi crafts a charming, romantic story of first loves, lifelong friendships, uncovered secrets, and, ultimately, finding out how to be brave.
Buy The Night We Said Yes at Amazon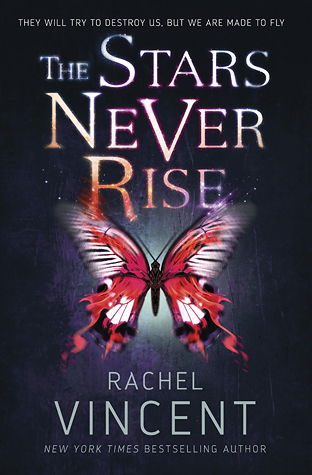 Sixteen-year-old Nina Kane should be worrying about her immortal soul, but she's too busy trying to actually survive. Her town's population has been decimated by soul-consuming demons, and souls are in short supply. Watching over her younger sister, Mellie, and scraping together food and money are all that matters. The two of them are a family. They gave up on their deadbeat mom a long time ago.
When Nina discovers that Mellie is keeping a secret that threatens their very existence, she'll do anything to protect her. Because in New Temperance, sins are prosecuted as crimes by the brutal Church and its army of black-robed exorcists. And Mellie's sin has put her in serious trouble.
To keep them both alive, Nina will need to trust Finn, a fugitive with deep green eyes who has already saved her life once and who might just be an exorcist. But what kind of exorcist wears a hoodie?
Wanted by the Church and hunted by dark forces, Nina knows she can't survive on her own. She needs Finn and his group of rogue friends just as much as they need her.
Buy The Stars Never Rise at Amazon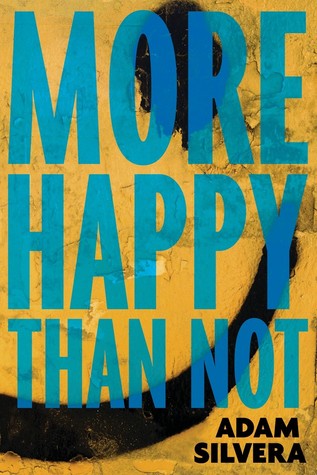 The Leteo Institute's revolutionary memory-relief procedure seems too good to be true to Aaron Soto -- miracle cure-alls don't tend to pop up in the Bronx projects. But Aaron can't forget how he's grown up poor or how his friends aren't always there for him. Like after his father committed suicide in their one bedroom apartment. Aaron has the support of his patient girlfriend, if not necessarily his distant brother and overworked mother, but it's not enough.
Then Thomas shows up. He has a sweet movie-watching setup on his roof, and he doesn't mind Aaron's obsession with a popular fantasy series. There are nicknames, inside jokes. Most importantly, Thomas doesn't mind talking about Aaron's past. But Aaron's newfound happiness isn't welcome on his block. Since he's can't stay away from Thomas or suddenly stop being gay, Aaron must turn to Leteo to straighten himself out, even if it means forgetting who he is.
Adam Silvera's extraordinary debut novel offers a unique confrontation of race, class and sexuality during one charged near-future summer in the Bronx.
Buy More Happy Than Not at Amazon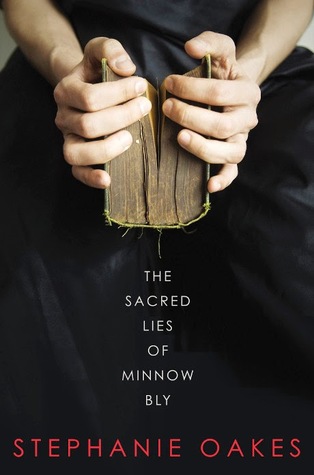 With a harrowing poetic voice, this contemporary page-turner is perfect for fans of Laurie Halse Anderson's Speak, Julie Berry's All The Truth That's in Me, and the works of Ellen Hopkins.
The Kevinian cult has taken everything from seventeen-year-old Minnow: twelve years of her life, her family, her ability to trust.
And when she rebelled, they took away her hands, too.
Now their Prophet has been murdered and their camp set aflame, and it's clear that Minnow knows something—but she's not talking. As she languishes in juvenile detention, she struggles to un-learn everything she has been taught to believe, adjusting to a life behind bars and recounting the events that led up to her incarceration. But when an FBI detective approaches her about making a deal, Minnow sees she can have the freedom she always dreamed of—if she's willing to part with the terrible secrets of her past.
The Sacred Lies of Minnow Bly is a hard-hitting and hopeful story about the dangers of blind faith—and the power of having faith in oneself.
Buy The Sacred Lies of Minnow Bly at Amazon
Modern-day sisters discover deadly ancient magic in book 1 of this Falling Kingdoms spin-off series!
Worlds collide in this suspenseful, page-turning Falling Kingdoms spin-off series, which explores a whole new side of Mytica—and an even darker version of its magic.
Crystal Hatcher, Modern-day Toronto: It's a normal afternoon in her mother's antique bookshop when Crys witnesses the unthinkable: her little sister Becca collapses into a coma after becoming mesmerized by a mysterious book written in an unrecognizable language.
Maddox Corso, Ancient Mytica: Maddox Corso doesn't think much of it when he spots an unfamiliar girl in his small village. Until, that is, he realizes that she is a spirit, and he is the only one who can see or hear her. Her name is Becca Hatcher, and she needs Maddox to help get her home.
Farrell Grayson, Modern-day Toronto: Rich and aimless Farrell Grayson is thrilled when the mysterious leader of the ultra-secret Hawkspear Society invites him into the fold. But when he learns exactly what he has to do to prove himself, Farrell starts to question everything he thought he knew about family, loyalty, and himself….
Fate has brought these young people together, but ancient magic threatens to rip them apart.
Buy A Book of Spirits and Thieves at Amazon

Covers and descriptions courtesy of Goodreads. Girl Who Reads is an Amazon advertising affiliate; a small commission is earned when purchases are made at Amazon using any Amazon links on this site. Thank you for supporting Girl Who Reads.