by Elisabeth Scherer
Here are my top 6 books of 2015. I am looking forward to trying to dwindle/build my to be read pile for 2016 and the couple gems I am already excited to share with you all.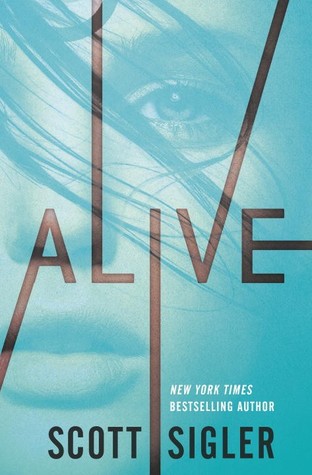 Alive (The Generations Trilogy Book #1) by Scott Sigler
A teenage girl awakens to find herself trapped in a coffin. She has no idea who she is, where she is, or how she got there. Fighting her way free brings little relief--she discovers only a room lined with caskets and a handful of equally mystified survivors. Beyond their room lies a corridor filled with bones and dust, but no people . . . and no answers.
She knows only one thing about herself--her name, M. Savage, which was engraved on the foot of her coffin--yet she finds herself in charge. She is not the biggest among them, or the boldest, but for some reason the others trust her. Now, if they're to have any chance, she must get them to trust one another.
Whatever the truth is, she is determined to find it and confront it. If she has to lead, she will make sure they survive. Maybe there's a way out, a rational explanation, and a fighting chance against the dangers to come. Or maybe a reality they cannot comprehend lies just beyond the next turn.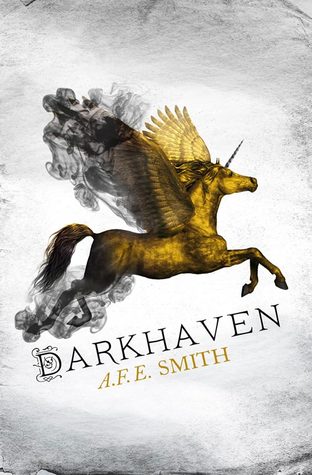 Darkhaven (The Darkhaven Novels Book #1) by A.F.E. Smith
Ayla Nightshade never wanted to rule Darkhaven.
Yet her half-brother Myrren hasn't inherited the family's ability to shapeshift, so their father, Florentyn, forces Ayla to take over as heir to the throne.
When Ayla is accused of Florentyn's brutal murder only Myrren believes her innocent and aids her escape. A fugitive from her own guard, Ayla must now fight to clear her name if she is ever to wear the crown she never wanted and be allowed to return to the home she has always loved.
But does something more sinister than the power to shapeshift lie at the heart of the Nightshade family line?
Breeder (The Breeder Cycle, Book #1) by K.B. Hoyle
**WINNER of the 2015 Literary Classics Silver Book Award for YA Science Fiction and recipient of the Literary Classics Seal of Approval.**
Everything about Seventeen's life is perfect, from her genetics, to her home in Sanctuary, to her status as a Breeder in the Unified World Order. But all that changes when she meets a rogue Enforcer named Pax, who infiltrates Sanctuary and targets her for extraction from the Controlled Repopulation Program. Pax seems to know a little too much about her, and he plants dangerous doubts in her mind that accuse Sanctuary of hiding a dark secret, and that cause Seventeen to question everything she's ever known.
When Seventeen's life is threatened, she has little choice but to run away from Sanctuary with Pax. But for Breeders, contact with men is forbidden by law, and even the simple act of taking Pax's hand is treason.
Mired in confusion, Seventeen travels with Pax to the outside world and takes the name Pria, the identity of her childhood. But she is far from certain she's made the right decision when they discover an entire community of people who should no longer exist.
Seventeen, now Pria, is thrust into a position as a key player in a dangerous bid to bring down the Unified World Order. Meanwhile, Pax's attachment to her and her growing attraction to him contribute to the ever-growing mysteries in her life.
Pria's journey from a sheltered, naïve Breeder to a rebel agent requires not only external transformation but self-discovery. As her world crumbles, Pria must decide who she is and what she really believes.
But the truth comes at a cost, and uncovering it will require a greater treason than she could ever have imagined.
The Mime Order (The Bone Season, Book #2) by Samantha Shannon
Paige Mahoney has escaped the brutal prison camp of Sheol I, but her problems have only just begun: many of the survivors are missing and she is the most wanted person in London . . .
As Scion turns its all-seeing eye on Paige, the mime-lords and mime-queens of the city's gangs are invited to a rare meeting of the Unnatural Assembly. Jaxon Hall and his Seven Seals prepare to take center stage, but there are bitter fault lines running through the clairvoyant community and dark secrets around every corner.
Then the Rephaim begin crawling out from the shadows. Paige must keep moving, from Seven Dials to Grub Street to the secret catacombs of Camden, until the fate of the underworld can be decided.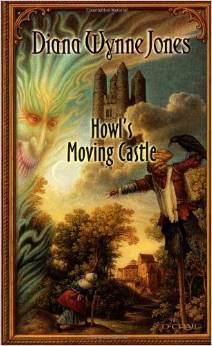 Howl's Moving Castle (Howl's Castle Book 1) by Diana Wynne Jones
Sophie has the great misfortune of being the eldest of three daughters, destined to fail miserably should she ever leave home to seek her fate. But when she unwittingly attracts the ire of the Witch of the Waste, Sophie finds herself under a horrid spell that transforms her into an old lady. Her only chance at breaking it lies in the ever-moving castle in the hills: the Wizard Howl's castle. To untangle the enchantment, Sophie must handle the heartless Howl, strike a bargain with a fire demon, and meet the Witch of the Waste head-on. Along the way, she discovers that there's far more to Howl—and herself—than first meets the eye.
Buy Howl's Moving Castle at Amazon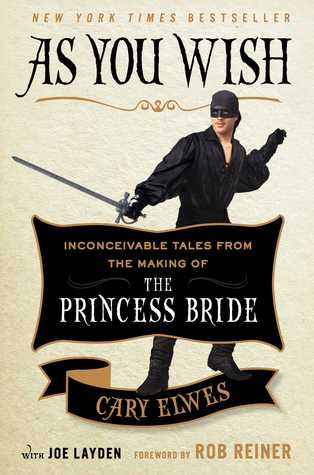 As You Wish: Inconceivable Tales from the Making of the Princess Bride by Cary Elwes & Joe Layden
From actor Cary Elwes, who played the iconic role of Westley in
The Princess Bride
, comes a first-person account and behind-the-scenes look at the making of the cult classic film filled with never-before-told stories, exclusive photographs, and interviews with costars Robin Wright, Wallace Shawn, Billy Crystal, Christopher Guest, and Mandy Patinkin, as well as author and screenwriter William Goldman, producer Norman Lear, and director Rob Reiner.
The Princess Bride
has been a family favorite for close to three decades. Ranked by the American Film Institute as one of the top 100 Greatest Love Stories and by the Writers Guild of America as one of the top 100 screenplays of all time,
The Princess Bride
will continue to resonate with audiences for years to come.
Cary Elwes was inspired to share his memories and give fans an unprecedented look into the creation of the film while participating in the twenty-fifth anniversary cast reunion. In
As You Wish
he has created an enchanting experience; in addition to never-before seen photos and interviews with his fellow cast mates, there are plenty of set secrets and backstage stories.
With a foreword by Rob Reiner and a limited edition original poster by acclaimed artist Shepard Fairey,
As You Wish
is a must-have for all fans of this beloved film.
Girl Who Reads is an Amazon advertising affiliate; a small commission is earned when purchases are made at Amazon using any Amazon links on this site. Thank you for supporting Girl Who Reads.