review by Claire Rees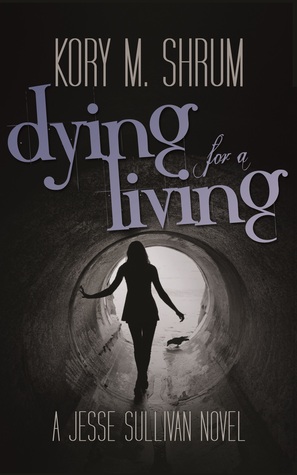 "Good morning, Mr. Reynolds." I used my best sing-song voice. "Are you ready to die today?" "I don't think we should stand so close to him," Ally said, pulling me away from the bed. "And don't talk with your mouth full." Mr. Reynolds still didn't respond when I turned on the bedside lamp, illuminating his bedroom in a butter-yellow glow. I nudged him. "Good morning." His eyes flew open as he jolted upright and pressed his back against the wooden headboard.
Meet Jesse Sullivan, the person paid to die so that another may live. She is one of a very few necronites (zombies), that exist in the world. Contracted by the government for their new death replacement initiative, it's her job to die in the place of her clients, and eventually after a day or two she comes back to life, her client already saved and happily getting on with their lives.
But things start to go wrong when somebody tries to kill Jesse during one of these replacements by trying to decapitate her, which would mean that when she does she would stay dead.
Then her handler goes missing and suddenly the police are very interested in her.
Not knowing if her handler wants her dead and if this angel she has started seeing is an hallucination or if he is real, the only people she can trust are her pa, boyfriend and best friends.
When Jesse's mother dies and she goes to the funeral, a little of her terrifying past comes to light and we discover how she died the very first time before finding out that she could come back to life.
I found this story very interesting and couldn't wait to finish reading it to see what happened but at the same time I didn't want it to end because I was enjoying it so much.
The ending was particularly emotional and really well written.
I was very pleased to find out that there are more books in the Jesse Sullivan series and have added them to my TBR (To Be Read) list.
Buy Dying for a Living at Amazon
Book info:
available formats: audio, ebook, print (400 pages)
published: March2014 by Timberlane Press
ISBN13: 9780991215805
genres: fantasy
Get even more book news in your inbox by signing up for our newsletter: http://eepurl.com/mHTVL. Girl Who Reads is an Amazon advertising affiliate; a small commission is earned when purchases are made at Amazon using any Amazon links on this site. Thank you for supporting Girl Who Reads.