Who needs new books to read? Okay may NEED isn't the right word since we probably have piles of books to read taller than ourselves. Perhaps WANT is a better word and I want several on this list! ~
Donna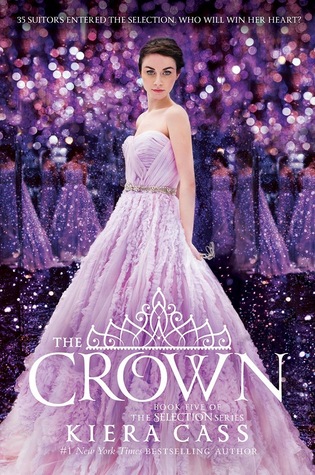 Kiera Cass's bestselling Selection series has enchanted readers from the very first page. Now the end of the journey is here, in a wonderfully romantic series finale that will sweep you off your feet.
Twenty years have passed since the events of The One, and America and Maxon's daughter is the first princess to hold a Selection of her own. Princess Eadlyn didn't think she would find a real partner among the Selection's thirty-five suitors, let alone true love. But sometimes the heart has a way of surprising you... and now Eadlyn must make a choice that feels more difficult—and more important—than she ever expected.
The Selection series has sold more than 3 million copies and captured the hearts of fans around the world. This swoon-worthy final installment is the happily ever after they've all been waiting for.
Available May 3
Buy The Crown at Amazon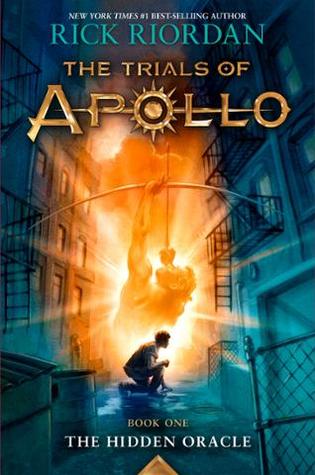 How do you punish an immortal?
By making him human.
After angering his father Zeus, the god Apollo is cast down from Olympus. Weak and disorientated, he lands in New York City as a regular teenage boy. Now, without his godly powers, the four-thousand-year-old deity must learn to survive in the modern world until he can somehow find a way to regain Zeus's favour.
But Apollo has many enemies - gods, monsters and mortals who would love to see the former Olympian permanently destroyed. Apollo needs help, and he can think of only one place to go . . . an enclave of modern demigods known as Camp Half-Blood.
Available May 3
Buy The Hidden Oracle at Amazon
Three Novellas from Bestselling Authors
In Dee Henderson's "Missing," a Wyoming sheriff is called to Chicago when his elderly mother goes missing. Paired with a savvy Chicago cop, the two realize her disappearance is no accident, and a race against the clock begins.
Dani Pettrey returns to Alaska with "Shadowed," introducing readers to the parents of her beloved McKenna clan. Adventure, romance, and danger collide when a young fisherman nets the body of an open-water swimming competitor who may actually be a possible Russian defector.
Lynette Eason's "Blackout" delivers the story of a woman once implicated in a robbery gone wrong. The loot has never been found--but her memory of that night has always been unreliable. Can she remember enough to find her way to safety when the true culprit comes after her?
Available May 3
Buy Sins of the Past at Amazon
A riveting cold-case mystery from Dee Henderson
Evie Blackwell loves her life as an Illinois State Police Detective . . . mostly. She's very skilled at investigations and has steadily moved up through the ranks. She would like to find Mr. Right, but she has a hard time imagining how marriage could work, considering the demands of her job.
Gabriel Thane is a lifetime resident of Carin County and now its sheriff, a job he loves. Gabe is committed to upholding the law and cares deeply for the residents he's sworn to protect. He too would like to find a lifetime companion, a marriage like his parents have. . . .
When Evie arrives in Carin, Illinois, it's to help launch a new task force dedicated to reexamining unsolved crimes across the state. Spearheading this trial run, Evie will work with the sheriff's department on a couple of its most troubling missing-persons cases. As she reexamines old evidence to pull out a few tenuous new leads, she unearths a surprising connection . . . possibly to a third cold case. Evie's determined to solve the cases before she leaves Carin County, and Sheriff Thane, along with his family, will be key to those answers.
Award-winning author Tracy March follows up
Should've Said No
("Wonderfully quirky . . . a pleasure to read!"—Laura Drewry) with this enchanting novel set in Thistle Bend, Colorado, a magical place where old wrongs are righted, and adventure leads to true love.
Real estate lawyer Holly Birdsong's hike in the Rockies takes an unexpected turn when a smokin'-hot stranger tumbles off his bike and into her path. Turns out he's purchasing the abandoned Lodge at Wild Rose Ridge, and Holly agrees to take him on as a client—despite her family's traumatic history with the previous owner, who shamelessly abused the town's goodwill at every turn. But when their professional relationship turns personal, Holly must reconcile the past with her hopes for the future.
Adding the rustic lodge to his portfolio of adventure properties isn't just a business decision for Bryce Bennett. The rugged mountains also offer a killer setting for his extreme-sports camps for at-risk teens. What's not in the blueprints is finding a kindred spirit in his irresistible lawyer, even if she seems apprehensive about getting involved in the deal. Bryce's plan to ease her mind just might work, as long as no one discovers his secret. Yet he can't stand hiding the truth from the woman who makes him want to build something permanent: a happily ever after.
Available May 3
You are invited to a Genovian Royal Wedding in this second book pulled FROM THE NOTEBOOKS OF A MIDDLE SCHOOL PRINCESS, a Princess Diaries spin-off series, written and illustrated by New York Times-bestselling author Meg Cabot.
Olivia Grace Clarisse Mignonette Harrison still finds it hard to believe that she's a real live PRINCESS OF GENOVIA. Not only does she get to live in an actual palace with her newly discovered family and two fabulous poodles (who all love her and think that she's anything but ordinary!) but she also gets her very own PONY!
Of course, things aren't going exactly like she imagined. Her half-sister Mia is very busy learning how to take over the country while trying to plan a wedding and her father is actually getting remarried himself-to Mia's mother!-and spends most of his time "renovating" the summer palace, although Grandmere says he is just hiding from the wedding preparations. Olivia hardly gets to see either of them.
Fortunately, Grandmere has her own plans for Mia's wedding, and needs Olivia's help to pull them off. Just when Olivia starts to think that things are going to work out after all, the palace is invaded by a host of new cousins and other royals who all seem to be angry at Olivia (although Grandmere says they are just jealous).
As the day of the wedding gets closer and closer, Olivia becomes more and more worried. For such a carefully planned event, it seems like a LOT of things are going wrong... Can Olivia keep this royal wedding from becoming a royal disaster?
Available May 10
Buy Royal Wedding Disaster at Amazon
From the best-selling author of
Longbourn
, a stunning new novel that follows an unnamed writer--Samuel Beckett--whose life and extraordinary literary gift are permanently shaped in the forge of war.
When war breaks out in Europe in 1939, a young, unknown writer journeys from his home in neutral Ireland to conflict-ridden Paris and is drawn into the maelstrom. With him we experience the hardships yet stubborn vibrancy at the heart of Europe during the Nazis' rise to power; his friendships with James Joyce and other luminaries; his quietly passionate devotion to the Frenchwoman who will become his lifelong companion; his secret work for the French Resistance and narrow escapes from the Gestapo; his flight from occupied Paris to the countryside; and the rubble of his life after liberation. And through it all we are witness to workings of a uniquely brilliant mind struggling to create a language that will express his experience of this shattered world. Here is a remarkable story of survival and determination, and a portrait of the extremes of human experience alchemized into timeless art.
Available May 17
Buy A Country Road, A Tree at Amazon
Someone is after Dr. Sarah Gordon. They've stalked her and set a fire at her home. Trying to recover from the traumatic deaths of her husband and infant daughter is tough enough, but she has no idea what will come next. Her late husband's best friend and a recovering alcoholic detective are trying to solve the mystery before it's too late, but both appear to be vying for her affection as well. Sarah finds herself in constant fear as the process plays out.
As the threats on her life continue to escalate, so do the questions: Who is doing this? Why are they after her? And with her only help being unreliable suitors in competition with each other, whom can she really trust?
Available May 17
Buy Medical Judgment at Amazon
Pyper Rayne is back in book two of this popular spin off of the Jade Calhoun series. Join her and the rest of the gang as they battle ghosts on a cruise liner to the Caribbean.
Available May 24
Buy Spirits, Rock Stars and a Midnight Chocolate Bar at Amazon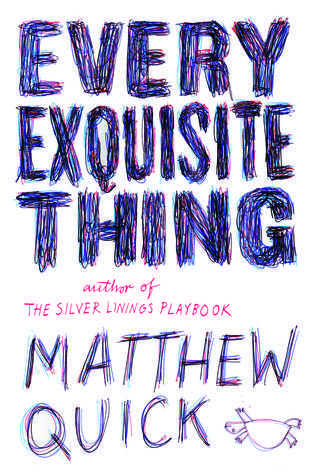 Nanette O'Hare is an unassuming teen who has played the role of dutiful daughter, hardworking student, and star athlete for as long as she can remember. But when a beloved teacher gives her his worn copy of The Bugglegum Reaper--a mysterious, out-of-print cult classic--the rebel within Nanette awakens.
As she befriends the reclusive author, falls in love with a young troubled poet, and attempts to insert her true self into the world with wild abandon, Nanette learns the hard way that rebellion sometimes comes at a high price.
Available March 31
Buy Every Exquisite Thing at Amazon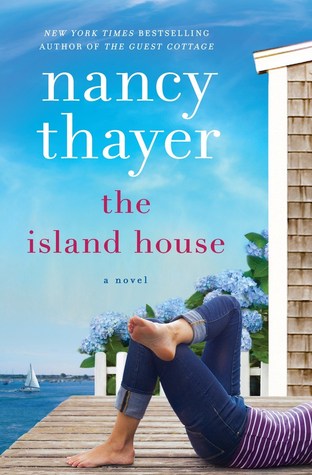 The charms of Nantucket tempt a woman to leave her established life in Kansas City—but with a piece of her heart, and a love interest, in each world, she discovers she must look within to choose the right path.
Every summer since college, twenty-nine-year-old Jenny has traded the familiarity of the Midwest for the allure of Nantucket. Now an established university professor in Kansas City, she finds herself caught between two lifestyles and two very different men. She chooses Nantucket and the glamorous life she associates with it, unaware that the summer will take an unexpected turn, and she will have to let her heart decide what it truly wants.
Available March 31
Buy The Island House at Amazon
Get even more book news in your inbox by signing up for our newsletter: http://eepurl.com/mHTVL. Girl Who Reads is an Amazon advertising affiliate; a small commission is earned when purchases are made at Amazon using any Amazon links on this site. Thank you for supporting Girl Who Reads.