by Susan Roberts
To me a good romance novel needs to be more than a bodice ripper - there also needs to be some romance and a relationship between the couple. There are so many problems in day to day life that it's always wonderful to read a story with a happily ever after ending. I always enjoy reading a good romance and here are reviews of several that I've read this year.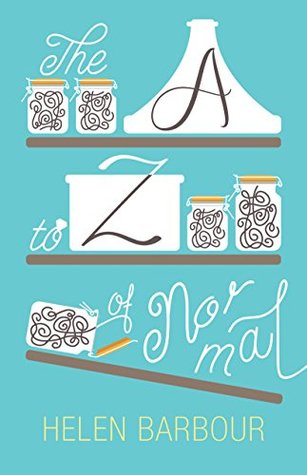 Clare is a woman with a problem -- she has OCD - obsessive compulsive disorder. Her disease manifests itself by her need to organize. Everything in her apartment had to be perfectly placed, her cosmetics on her dresser had to be organized by size and color and she had to check the contents of her purse over and over. She realizes that she has a problem but is totally unable to do anything about it. Until her new boyfriend wants to visit her apartment. Can he help her overcome this disorder and live a normal life again? Will she be helped by a recovery group that she's joined for people with OCD? Or will she continue tiring herself out by trying to keep total order in her life and her surroundings?
I found this to be a very interesting look at OCD. Clare is a very likable main character and
Helen Barbour
does an excellent job of presenting the day to day issues of someone with this disorder. This book gave an informative view of the various types of OCD as well as being an enjoyable read.
Buy The A to Z of Normal at Amazon
(A free ebook was provided by the author for this review)
Daisy Maxwell is a plus size event planner who is persuaded by her cousin to join a group of twenty women that are vying for a chance to be the billionaire's bride. The catch is that they can't meet Kaleb Derry until the wedding, which must take place in four weeks. Daisy has always hoped to marry for love but her family's financial troubles convince her that it's her duty to marry for money. At the initial group meeting, she meets Chef Ryder Blake and there is an immediate connection between them. He isn't the salvation to her family's money problems but he just may be the love of her life.
One Last Fling
is a light fun book. Daisy was a lot of fun to read and her chemistry with Ryder made this an enjoyable book to read.
Sweet Tomorrows
, available August 2016, is the 5th and final book in the
Rose Harbor series
. This is a series that you need to read in order for maximum enjoyment.
As always,
Debbie Macomber
comes through with the perfect light read of the summer. This is the end of the Rose Harbor series and she wraps up the main plot involving Jo Marie and Mark, a secondary plot involving Emily and Nick plus brings us up to date on various couples from the first four books in the series. In the main plot, Mark (the handyman from previous novels in this series) has left Cedar Cove to right a wrong from his past. It's a dangerous mission and he tells Jo Marie not to wait for him to return. After waiting over a year and starting to date again, she receives some shocking news about Mark that will change everything. It's wonderful to see the Rose Harbor b&b work its magic and provide peace and happy endings for the people who stay there and to bring the readers so much enjoyment.
It's a great series and if you haven't read it yet, it's time to read it. I promise that you'll enjoy Debbie at her best!
(A free galley was provided by the publisher via NetGalley for this review.)
Susan Roberts, reviewer. Susan grew up in the Detroit area but after deciding that city life wasn't for her she moved to North Carolina after college. She and her husband have several acres of land and they enjoy gardening and canning vegetables in the summer. They travel extensively. Susan reads almost anything (and the piles of books in her house prove that) but her favorite genres are Southern fiction, women's fiction and thrillers. Susan is a top 1% Goodreads Reviewer. You can connect with Susan on Facebook or Twitter.
Get even more book news in your inbox by signing up for our newsletter: http://eepurl.com/mHTVL. Girl Who Reads is an Amazon advertising affiliate; a small commission is earned when purchases are made at Amazon using any Amazon links on this site. Thank you for supporting Girl Who Reads.