As if summer isn't hot enough...You might need a fan while reading these top selling romances.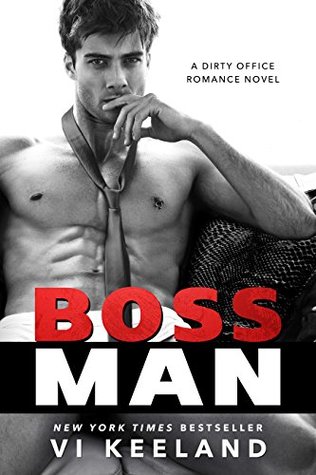 From New York Times Bestseller, Vi Keeland, comes a sexy new standalone novel.
The first time I met Chase Parker, I didn't exactly make a good impression.
I was hiding in the bathroom hallway of a restaurant, leaving a message for my best friend to save me from my awful date.
He overheard and told me I was a bitch, then proceeded to offer me some dating advice.
So I told him to mind his own damn business―his own tall, gorgeous, full-of-himself damn business―and went back to my miserable date.
When he walked by my table, he smirked, and I watched his arrogant, sexy ass walk back to his date.
I couldn't help but sneak hidden glances at the condescending jerk on the other side of the room. Of course, he caught me on more than one occasion, and winked.
When the gorgeous stranger and his equally hot date suddenly appeared at our table, I thought he was going to rat me out.
But instead, he pretended we knew each other and joined us―telling elaborate, embarrassing stories about our fake childhood.
My date suddenly went from boring to bizarrely exciting.
When it was over and we parted ways, I thought about him more than I would ever admit, even though I knew I'd never see him again.
I mean, what were the chances I'd run into him again in a city with eight million people?Then again...
What were the chances a month later he'd wind up being my new sexy boss?
The chase is on in award-winning author Amanda Forester's brand-new Regency romance series!
A sizzling scandal just waiting to happen…
Orphaned at a young age, Lady Katherine Ashton and her brother have spent most of their lives on the high seas, seeking to restore their family fortune through somewhat dubious means. After that kind of adventure, Kate knows she won't ever be accepted as a proper society lady.
To the annoyingly clever, temptingly handsome, and altogether troublesome Earl of Wynbrook, society ladies are a dead bore. Kate, on the other hand, is scandalous, alluring, and altogether fascinating. And Kate can't decide which she relishes more, the thrill of chasing fearsome pirates, or having Wynbrook chase after her...
Buy If the Earl Only Knew at Amazon
First in a BRAND NEW SERIES from USA Today bestselling author Terry Spear, queen of shapeshifter romance.
Real estate mogul werewolf Rafe Denali didn't get where he is in life by being a pushover. When sexy she-wolf Jade Ashton nearly drowns in the surf outside his beach house, he knows better than to bring her into his home and his heart. But there's something about her that brings out his strongest instincts…
Rafe has good reason to be suspicious. Jade Ashton and her baby son are pawns in an evil wolf's fatal plan. How can Jade betray the gorgeous man who rescued her? But if she doesn't, her baby will die, and her own life hangs in the balance…
To get to the truth, Rafe is going to have to gain Jade's trust. If he can do that, he just might be her last—and best—hope…
Buy Billionaire in Wolf's Clothing at Amazon
USA TODAY bestselling author Lauren Layne is the "queen of witty dialogue and sexy scenes" (Rachel Van Dyken)! Now, Sex and the City meets The Wedding Planner in The Wedding Belles, her sizzling brand new contemporary romance series about three ambitious wedding planners who can make any bride's dream come true…but their own.
Discovering her fiancé is an international con man just moments before they exchange vows devastates celebrity wedding planner Brooke Baldwin's business—and breaks her heart. Now a pariah in Los Angeles, she seeks a fresh start in New York City and thinks she's found it with her first bridal client, a sweet—if slightly spoiled—hotel heiress. Then she meets the uptight businessman who's holding the purse strings.
Seth Tyler wishes he could write a blank check and be done with his sister Maya's fancy-pants wedding. Unfortunately, micromanaging the event is his only chance at proving Maya's fiancé is a liar. Standing directly in his way is the stunning blonde wedding planner whose practiced smiles and sassy comebacks both irritate and arouse him. He needs Brooke's help. But can he persuade a wedding planner on a comeback mission to unplan a wedding? And more importantly, how will he convince her that the wedding she should be planning…is theirs?
Buy To Have and to Hold at Amazon
Baseball isn't supposed to be a game of life and death…
The summer that Chase Stern entered my life, I was seventeen. The daughter of a legend, the Yankees were my family, their stadium my home, their dugout my workplace. My focus was on the game. Chase... he started out as a distraction. A distraction with sex appeal poured into every inch of his six foot frame. A distraction who played like a god and partied like a devil.
I tried to stay away. I couldn't.
Then, the team started losing.
Women started dying.
And everything in my world broke apart.
Get even more book news in your inbox by signing up for our newsletter: http://eepurl.com/mHTVL. Girl Who Reads is an Amazon advertising affiliate; a small commission is earned when purchases are made at Amazon using any Amazon links on this site. Thank you for supporting Girl Who Reads.