We have read the books (re-read them multiply times actually), attended midnight book releases, watched the movies (over and over again), attended midnight showings, plan trips to the theme park, and longingly wished for our own letters to Hogwarts. And this month we get to experience it all again. That's right there is a new book in the Harry Potter series coming out. But first let's take a look at other books coming out this month.
The action is on the page, on your device, and out of this world! This multiplatform series is part sci-fi, part eco-mystery, all action-adventure. And you don't have long to wait—six books are coming all in one year!
Earth is in danger! The only thing that can save our planet are six essential elements that can fuse into a new source of clean energy. But the elements are scattered throughout the galaxy. And it's up to the Voyagers—a team of four remarkable kids and an alien—to gather them all and return to Earth.
The Voyagers have made it to the last planet. If they complete this mission, they can finally go home. But they've been in space a long time, and it's starting to take its toll. When one of the crew falls deathly ill, the race back to Earth becomes even more urgent. They just have to combat fire-breathing dragons and an evil alien clone out to sabotage their every move. No big deal.
At least the Voyagers have almost every element they need. Only one more to go—six elements to make the Source and save the world. So why is there a space in the Element Fuser for a seventh?
Available July 5
Buy The Seventh Element at Amazon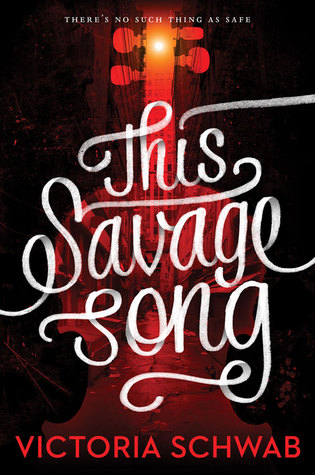 There's no such thing as safe in a city at war, a city overrun with monsters. In this dark urban fantasy from author Victoria Schwab, a young woman and a young man must choose whether to become heroes or villains—and friends or enemies—with the future of their home at stake. The first of two books.
Kate Harker and August Flynn are the heirs to a divided city—a city where the violence has begun to breed actual monsters. All Kate wants is to be as ruthless as her father, who lets the monsters roam free and makes the humans pay for his protection. All August wants is to be human, as good-hearted as his own father, to play a bigger role in protecting the innocent—but he's one of the monsters. One who can steal a soul with a simple strain of music. When the chance arises to keep an eye on Kate, who's just been kicked out of her sixth boarding school and returned home, August jumps at it. But Kate discovers August's secret, and after a failed assassination attempt the pair must flee for their lives.
Available July 5
Buy This Savage Song at Amazon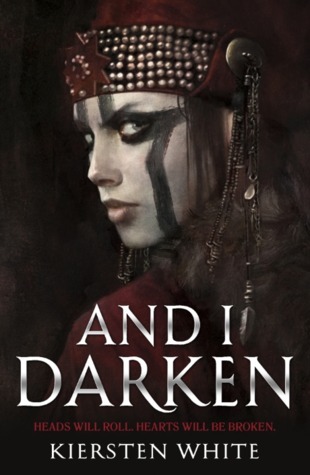 No one expects a princess to be brutal. And Lada Dragwyla likes it that way.
Ever since she and her brother were abandoned by their father to be raised in the Ottoman sultan's courts, Lada has known that ruthlessness is the key to survival. For the lineage that makes her and her brother special also makes them targets.
Lada hones her skills as a warrior as she nurtures plans to wreak revenge on the empire that holds her captive. Then she and Radu meet the sultan's son, Mehmed, and everything changes. Now Mehmed unwittingly stands between Lada and Radu as they transform from siblings to rivals, and the ties of love and loyalty that bind them together are stretched to breaking point.
The first of an epic new trilogy starring the ultimate anti-princess who does not have a gentle heart. Lada knows how to wield a sword, and she'll stop at nothing to keep herself and her brother alive.
Available in paperback July 7
Spirits, Beignets, and a Bayou Biker Gang
is the third book in the Pyper Rayne ghost mystery series.
Available July 12
Buy Spirits, Beignets, and a Bayou Biker Gang at Amazon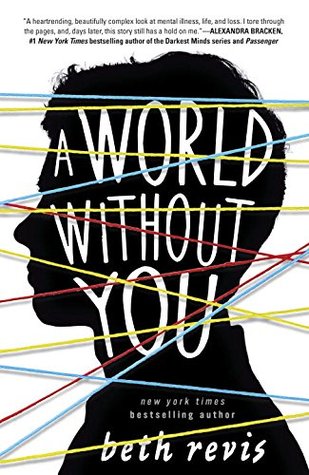 Seventeen-year-old Bo has always had delusions that he can travel through time. When he was ten, Bo claimed to have witnessed the Titanic hit an iceberg, and at fifteen, he found himself on a Civil War battlefield, horrified by the bodies surrounding him. So when his concerned parents send him to a school for troubled youth, Bo assumes he knows the truth: that he's actually attending Berkshire Academy, a school for kids who, like Bo, have "superpowers."
At Berkshire, Bo falls in love with Sofia, a quiet girl with a tragic past and the superpower of invisibility. Sofia helps Bo open up in a way he never has before. In turn, Bo provides comfort to Sofia, who lost her mother and two sisters at a very young age.
But even the strength of their love isn't enough to help Sofia escape her deep depression. After she commits suicide, Bo is convinced that she's not actually dead. He believes that she's stuck somewhere in time — that he somehow left her in the past, and now it's his job to save her.
Available July 19
Buy A World Without You at Amazon
For fans of Sarah Dessen, Jennifer Smith, E.L. Lockhart, and John Green, this delightful, often comic coming-of-age novel stars the lovable, brokenhearted River, the streets of LA, and an irresistible cast of characters.
Seventeen-year-old River doesn't know what to do with himself when Penny, the girl he adores, breaks up with him. He lives in LA, where nobody walks anywhere, and Penny was his ride; he never bothered getting a license. He's stuck. He's desperate. Okay . . . he's got to learn to drive.
But first, he does the unthinkable—he starts walking. He stumbles upon a support group for teens with various addictions. He fakes his way into the meetings, and begins to connect with the other kids, especially an amazing girl. River wants to tell the truth, but he can't stop lying, and his tangle of deception may unravel before he learns how to handle the most potent drug of all: true love.
Available in paperback July 20
Buy Tell Us Something True at Amazon
A Texas cowboy comes to her rescue but who is he really?
As the daughter of a presidential candidate, and an identical twin, Cassidy Hamilton left the Montana family ranch to escape the notoriety and live her own life. But when someone tries to abduct her off a Houston sidewalk, Cassidy longs for the cavalry. Which suddenly comes in the tall, dark and sexy form of cowboy Jack Durand. The gorgeous Texan doesn't recognize her, wants nothing from her and is determined to keep her safe. Cassidy's kind of man
As Jack takes Cassidy into hiding, he hates keeping secrets from the beautiful blonde. But Jack knows more about the kidnapping attempt than he's admitting. Forced on the run in the Lone Star State and Montana, Jack and Cassidy begin piecing together a jagged family puzzle, exposing a plot years in the making one that will either tear them apart or bring them closer together than ever.
Available July 26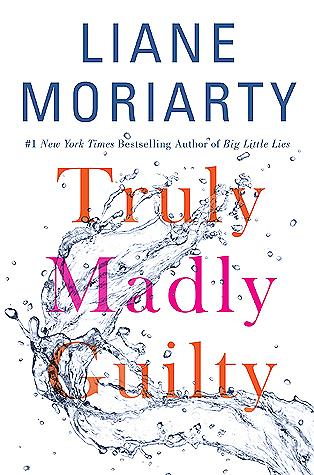 Six responsible adults. Three cute kids. One small dog. It's just a normal weekend. What could possibly go wrong?
Sam and Clementine have a wonderful, albeit, busy life: they have two little girls, Sam has just started a new dream job, and Clementine, a cellist, is busy preparing for the audition of a lifetime. If there's anything they can count on, it's each other.
Clementine and Erika are each other's oldest friends. A single look between them can convey an entire conversation. But theirs is a complicated relationship, so when Erika mentions a last minute invitation to a barbecue with her neighbors, Tiffany and Vid, Clementine and Sam don't hesitate. Having Tiffany and Vid's larger than life personalities there will be a welcome respite.
Two months later, it won't stop raining, and Clementine and Sam can't stop asking themselves the question: What if we hadn't gone?
In
Truly Madly Guilty
, Liane Moriarty takes on the foundations of our lives: marriage, sex, parenthood, and friendship. She shows how guilt can expose the fault lines in the most seemingly strong relationships, how what we don't say can be more powerful than what we do, and how sometimes it is the most innocent of moments that can do the greatest harm.
Available July 26
Buy Truly Madly Guilty at Amazon
"Are you happy with your life?" Those are the last words Jason Dessen hears before the masked abductor knocks him unconscious. Before he awakens to find himself strapped to a gurney, surrounded by strangers in hazmat suits. Before a man Jason's never met smiles down at him and says, "Welcome back, my friend."
In this world he's woken up to, Jason's life is not the one he knows. His wife is not his wife. His son was never born. And Jason is not an ordinary college physics professor but a celebrated genius who has achieved something remarkable--something impossible.
Is it this world or the other that's the dream? And even if the home he remembers is real, how can Jason possibly make it back to the family he loves? The answers lie in a journey more wondrous and horrifying than anything he could've imagined—one that will force him to confront the darkest parts of himself even as he battles a terrifying, seemingly unbeatable foe.
Available July 26
Based on an original new story by J.K. Rowling, Jack Thorne and John Tiffany,
Harry Potter and the Cursed Child
, a new play by Jack Thorne, is the first official Harry Potter story to be presented on stage. It will receive its world premiere in London's West End on 30th July 2016
It was always difficult being Harry Potter and it isn't much easier now that he is an overworked employee of the Ministry of Magic, a husband, and father of three school-age children.
While Harry grapples with a past that refuses to stay where it belongs, his youngest son Albus must struggle with the weight of a family legacy he never wanted. As past and present fuse ominously, both father and son learn the uncomfortable truth: sometimes darkness comes from unexpected places.
Available July 31
Buy Harry Potter and the Cursed Child at Amazon
Get even more book news in your inbox by signing up for our newsletter: http://eepurl.com/mHTVL. Girl Who Reads is an Amazon advertising affiliate; a small commission is earned when purchases are made at Amazon using any Amazon links on this site. Thank you for supporting Girl Who Reads.