May the books on your shelves be as many as the leaves in your yard.
The leaves are falling rapidly, but the beautiful fall days are just calling to me to sit outside with a good book. And there are plently of good books coming out this month.
The Bone Collection: 4 Novellas by Kathy Reichs
From the #1 New York Times bestselling author behind the hit Fox series Bones comes a collection of pulse-pounding stories featuring forensic anthropologist Temperance Brennan—including an all-new story that tells how she got her start!
Available November 1
Buy The Bone Collection at Amazon
All I Want For Christmas (14 Novellas to Benefit Diabetes Research)
"5-B POPPY LANE" by Debbie Macomber
Come visit with Helen Shelton, her granddaughter Ruth and Ruth's husband, Paul. They'll offer you a cup of mulled cider and the story of how they met—and they'll share Helen's breathtaking adventures during the Second World War.
"KISSING UNDER THE MISTLETOE" by Bella Andre
For Mary Sullivan Christmas has always been about family. As she hangs her ornaments, she's swept back to the first days of her whirlwind romance with her husband--and the love that would be the foundation on which they built their family.
"FINDING EACH OTHER" by Melody Anne
Brayden Steele gave up his love of Christmas many years ago when he lost his mother and father in a car wreck. But just because he no longer believes in Santa Clause, doesn't mean the magic has given up on him.
"BEFORE THAT PROMISE" by Violet Duke
If anyone can make Drew Lawson believe in the magic of Christmas, it's the mind-wreckingly beautiful Skylar Sullivan. She's the girl-next-door he'd classified as completely off-limits two years ago--and she's standing on his doorstep on Christmas Eve.
"CELEBRATION AFTER DARK" by Marie Force
On the occasion of their 40th wedding anniversary, Big Mac and Linda McCarthy take a look back at how they came to be, while each of their children confront a new challenge in their own lives. Come to Gansett Island to celebrate the holidays and the anniversary of the island's most loved couple!
"A DUNDEE CHRISTMAS" by Brenda Novak
Welcome to Dundee, Idaho, where the town is small but the hearts of the people living in it are large. A woman seeking refuge in an unfamiliar town during a snowstorm is taken in by a man who helps her discover a new sense of home. But Ken Holbrook provides more than safety and comfort because with him, she also finds love.
"UNMATCHABLE" by Laurelin Paige and Kayti McGee
After Jane Osborne is unceremoniously dumped by a rich man, and then invited to his wedding, on (Christmas Eve no less), she decides to hire a date from Craigslist and pass him off as an upgrade.
"CHRISTMAS MIRACLE FOR DAISY" by Jane Porter
When his goddaughter, Daisy, is orphaned, confirmed bachelor Cormac Sheenan adopts her. All goes well until Marietta's seasonal Santa Claus promises his daughter a mommy for Christmas. Cormac is livid, until his old flame Whitney Alder comes back to town.…
"CHRISTMAS WISH: A HOPE FALLS HOLIDAY NOVELLA" by Melanie Shawn
For the movie star and the single mom, will a Christmas Wish become their new reality?
"A COWBOY'S CHRISTMAS MIRACLE" by RaeAnne Thayne
Widow and caterer Jenna Wheeler is determined to spin Christmas into the stuff of magic for her four children, even if that means helping out her new landlord, sexy billionaire Carson McRaven. At first, Carson wants nothing to do with Jenna, children or the holidays, but he has a little to learn about the spirit of Christmas.
"THE NIGHT BEFORE CHRISTMAS" by Melinda Curtis
Simon Castle' s on his way to a make-or-break meeting unseasonably scheduled for December 25--until the gorgeous redhead subbing for his limo driver takes him on a detour.
"GINGERBREAD DREAMS" by Anna J. Stewart
Can carpenter Hamish MacFadden show free-spirit Essie Goodman how magical family--and Christmas--can be?
Available November 1
Buy All I Want For Christmas at Amazon
The Chemist by Stephenie Meyer
In this gripping page-turner, an ex-agent on the run from her former employers must take one more case to clear her name and save her life.
She used to work for the U.S. government, but very few people ever knew that. An expert in her field, she was one of the darkest secrets of an agency so clandestine it doesn't even have a name. And when they decided she was a liability, they came for her without warning.
Now, she rarely stays in the same place or uses the same name for long. They've killed the only other person she trusted, but something she knows still poses a threat. They want her dead, and soon.
When her former handler offers her a way out, she realizes it's her only chance to erase the giant target on her back. But it means taking one last job for her ex-employers. To her horror, the information she acquires only makes her situation more dangerous.
Resolving to meet the threat head on, she prepares for the toughest fight of her life, but finds herself falling for a man who can only complicate her likelihood of survival. As she sees her choices being rapidly whittled down, she must apply her unique talents in ways she never dreamed of.
In this tautly plotted novel, Meyer creates a fierce and fascinating new heroine with a very specialized skill set. And she shows once again why she's one of the world's bestselling authors.
Fractures in Ink
by Helena Hunting
Sometimes the things we shouldn t want become exactly what we need . . .
Waitressing at a seedy strip club isn t ideal, but it pays Sarah Adamson s tuition. Her goal is to finish her master s program and get a job that doesn t involve tight skirts and groping hands. She doesn t need distractions. Especially not the one that comes in the form of a hot-as-sin tattoo artist who works across the street from her apartment.
Kicked out at sixteen, and a high school dropout, Chris Zelter is familiar with wanting things he can t have. His fractured life has never been easy. As the product of someone else s bad decisions, he knows exactly what happens when the wrong person controls your marionette strings. Now an accomplished tattoo artist in a renowned studio in Chicago, Chris has it together.
Mostly.
Apart from his infatuation with Sarah. She s way out of his league, and Chris knows it.
But he's willing to be her bad decision. At least for now.
Available November 14
Buy Fractures in Ink at Amazon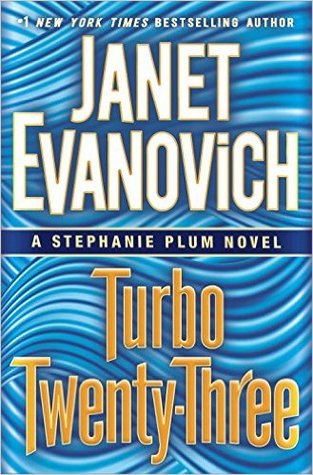 Turbo Twenty-Three by Janet Evanovich
Speed is the name of the game as Stephanie Plum returns in Turbo Twenty-Three—the thrilling, fast-paced new adventure from #1 New York Times bestselling author Janet Evanovich.
Available November 15
Buy Turbo Twenty-Three at Amazon
No Man's Land by David Baldacci
Following THE ESCAPE and THE FORGOTTEN, #1 NYT bestselling author David Baldacci returns with his next thriller featuring military investigator John Puller.
#1 New York Times bestselling author David Baldacci returns with his next thriller featuring military investigator John Puller.
John Puller's mother disappeared nearly 30 years ago. Despite an intensive search and investigation, she was never seen again. But new allegations have come to light suggesting that Puller's father--now suffering from dementia and living in a VA hospital--may have murdered his wife. Puller is officially barred from working on the case--and faces a potential court martial if he disobeys the order--but he knows he can't sit this investigation out. When intelligence operative Veronica Knox turns up, Puller realizes that there is far more to this case than he had originally thought. Puller will stop at nothing to discover the truth about what happened to his mother...even if it means proving that his father is a killer
Available November 15
Fantastic Beasts and Where to Find Them: The Original Screenplay by J.K. Rowling
J.K. Rowling's screenwriting debut is captured in this exciting hardcover edition of the
Fantastic Beasts and Where to Find Them
screenplay.
When Magizoologist Newt Scamander arrives in New York, he intends his stay to be just a brief stopover. However, when his magical case is misplaced and some of Newt's fantastic beasts escape, it spells trouble for everyone…
Fantastic Beasts and Where to Find Them
marks the screenwriting debut of J.K. Rowling, author of the beloved and internationally bestselling Harry Potter books. Featuring a cast of remarkable characters, this is epic, adventure-packed storytelling at its very best.
Whether an existing fan or new to the wizarding world, this is a perfect addition to any reader's bookshelf.
Buy Fantastic Beasts and Where to Find Them at Amazon
The Mayakovsky Tapes by Robert Littell
An intriguing novel of Soviet Russia and one of its most fascinating artists.
In March 1953, four women meet in Room 408 of Moscow's deluxe Metropole Hotel. They have gathered, not altogether willingly, to reminisce about Vladimir Mayakovsky, the poet who in death had become a national idol of Soviet Russia. In life, however, he was a much more complicated figure.
Each of these ladies loved Mayakovsky in the course of his life, and as they piece together their memories of him, a portrait of the artist emerges. From his early years as a leader of the Futurist movement to years as a propagandist for the Revolution, to the censorship battles that turned him against the State, Mayakovsky is revealed as a passionate, complex man who lived at the center of history and fought to hold onto his ideals even in the face of a world changing for the worse.
The Mayakovsky Tapes is an ambitious, impressive novel that captures the tumultuous life of one of the most significant writers of the Soviet era.
Available November 22
Buy The Mayakovsky Tapes at Amazon
Get even more book news in your inbox by signing up for our newsletter: http://eepurl.com/mHTVL. Girl Who Reads is an Amazon advertising affiliate; a small commission is earned when purchases are made at Amazon using any Amazon links on this site. Thank you for supporting Girl Who Reads.