Spring Break is right around the corner along with spring weather, which means people are planning trips. Even the day trips require the packing of a book. If you are needing some new reading material for your spring giveaways, check out some of the titles coming out this month.
Got a problem that needs a kick-ass mercenary to fix it? Merc's your shapeshifter.
It's been open season on changelings—human/faery hybrids—until word gets around: someone's got their backs.
Merc relies on her unique shapeshifting talents to defend the poor and disenfranchised hybrids living on the fringes of a modern-day Hudson valley city. Perhaps her past spurs her to help—orphaned, unable to remember her parents or her original form, forced to survive alone until a kindly Changeling couple takes her in. But Merc also dreams of escaping the poverty and rescuing her boyfriend from the environment that feeds his addictions.
Dúl, a mysterious and seductive full-blooded fey, seems to offer Merc the way out. But the job he proposes will plunge her into the political wasp nest of the Dreaming World and its fey courts. Dúl hires her to rescue the female lieutenant of the Shadow Court's king. But Morgan isn't the only full-blood that's disappeared.
Nothing is what it seems. A hidden player is capitalizing on the animosities within the four courts, and Merc must solve the puzzle before anyone else falls victim. Her investigation exposes the web of betrayals and lies ambushing the courts from without, or maybe from within.
No one could defeat this conspiracy alone. Merc must suppress her solitary nature and learn to work with a team, while Dúl enters into a bitter alliance with his most hated enemy. Amid this treachery, the magnetic attraction between Merc and Dúl deepens into a forbidden bond they are powerless to deny.
Even if she unravels the chaos plaguing the Dreaming, can she handle the truth about the full-blood she's fallen for?
Available March 13
Buy Umbra's Shadow at Amazon
Eleven years ago, Lindsey Nash escaped into the night with her young daughter and left an abusive relationship. Her ex-husband was sent to jail and she started over with a new life. Now, Lindsey is older and wiser, with a teenage daughter who needs her more than ever. When her ex-husband is finally released, Lindsey believes she's cut all ties. But she gets the sense that someone is watching her. Her new boyfriend is threatened. Her home is invaded, and her daughter is shadowed. Lindsey is convinced it's her ex-husband, even though he claims he's a different person. But can he really change? Is the one who wants her dead closer to home than she thought?
Chevy Stevens targets her readership with a novel that hits all the notes they come to expect from her—and ratchets up the stakes even more in a novel that explores the darkest heart of love and obsession.
Available March 14
Buy Never Let You Go at Amazon
From the
New York Times
bestselling author of
The Wrong Man
and
Eyes on You
comes a harrowing new psychological thriller about a successful self-help author who suddenly finds her life spiraling dangerously out of control.
What would you do if you realized that your new husband, a man you adore, is keeping secrets from you—secrets with terrifying consequences?
Bryn Harper, an accomplished self-help author, already has plenty to deal with. She's still recovering from a devastating car accident that has left her haunted by recurring, smoke-filled nightmares. Worse still, she can't shake the ominous feeling her dreams contain a warning.
In the beginning, Bryn's husband Guy couldn't have been more supportive. But after moving into a new house together, disturbing incidents occur and Guy grows evasive, secretive. What the hell is going on, she wonders? Then, a woman hired to cater their dinner party is brutally murdered.
As Bryn's world unravels—and yet another woman in town is slain —she must summon her old strength to find answers and protect her own life. Her nightmares may in fact hold the key to unlocking the truth and unmasking the murderer.
With unexpected, riveting twists,
The Secrets You Keep
is an utterly compelling psychological thriller that once again showcases Kate White's extraordinary storytelling talent.
Available March 21
Buy The Secrets You Keep at Amazon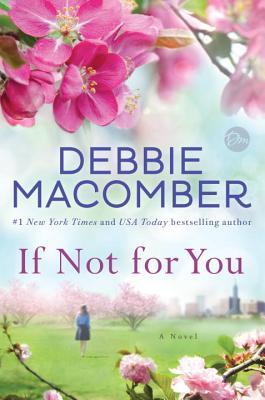 An emotionally stirring novel that shows how obstacles can be overcome, differences can be strengths, and sometimes a choice can seem wrong even though it's absolutely right
If not for her loving but controlling parents, Beth Prudhomme might never have taken charge of her life and moved from her native Chicago to Portland, Oregon, where she s reconnected with her spirited Aunt Sunshine and found a job as a high school music teacher. If not for her friend Nichole, Beth would never have met Sam Carney, although first impressions have left Beth with serious doubts. Sam is everything Beth is not and her parents worst nightmare: a tattooed auto mechanic who's rough around the edges. Reserved and smart as a whip, Beth isn't exactly Sam s usual beer-drinking, pool-playing type of woman, either.
But if not for an awkward setup one evening, Beth might never have left early and been involved in a car crash. And if not for Sam who witnessed the terrifying ordeal, rushed to her aid, and stayed with her until help arrived Beth might have been all alone, or worse. Yet as events play out, Sam feels compelled to check on Beth almost daily at the hospital even bringing his guitar to play songs to lift her spirits. Soon their unlikely friendship evolves into an intense attraction that surprises them both.
Before long, Beth's strong-willed mother, Ellie, blows into town spouting harsh opinions, especially about Sam, and reopening old wounds with Sunshine. When shocking secrets from Sam s past are revealed, Beth struggles to reconcile her feelings. But when Beth goes a step too far, she risks losing the man and the life she s come to love.
Available March 21
Buy If Not for You at Amazon
Harper Grey is fed up with overbearing men.
Her father wants to sell the family hamburger joint to her brother because a woman could never make it successful.
Harper knows she has the same flair for business as her mother, and sexy Navy SEAL Patrick O'Brien dares her to prove it to the world.
When duty calls and Patrick must leave her side, will Harper be strong enough to make her dream a reality?
Available March 27
Buy Harper's Place at Amazon
Sumac Lottery is nine years old and the self-proclaimed "good girl" of her (VERY) large, (EXTREMELY) unruly family. And what a family the Lotterys are: four parents, children both adopted and biological, and a menagerie of pets, all living and learning together in a sprawling house called Camelottery. Then one day, the news breaks that one of their grandfathers is suffering from dementia and will be coming to live with them. And not just any grandfather; the long dormant "Grumps," who fell out with his son so long ago that he hasn't been part of any of their lives.
Suddenly, everything changes. Sumac has to give up her room to make the newcomer feel at home. She tries to be nice, but prickly Grumps's clearly disapproves of how the Lotterys live: whole grains, strange vegetables, rescue pets, a multicultural household... He's worse than just tough to get along with -- Grumps has got to go! But can Sumac help him find a home where he belongs?
Available March 28
Buy The Lotterys Plus One at Amazon
From #1 New York Times bestselling author Karen Kingsbury comes a new book featuring fan favorite family the Baxters.
Decades ago, John and Elizabeth Baxter lived a love story that is still playing out in the lives of their adult children and grandchildren. But few of them know the exact details of that love story or the heartbreak that brought the two together.
Now in high school, Ashley Baxter Blake's oldest son, Cole, must write a family history paper for a freshman English class. He decides to interview his grandfather about that long ago distant love story.
At the same time, Baxter family friend Cody Coleman has asked his girlfriend Andi Ellison to marry him. The planning and upcoming wedding touches the heart of Bailey Flanigan, who once was Cody's best friend. Bailey has news of her own, but is it right for her and her husband, Brandon, to attend Cody's wedding?
As school ends, Cole presents his report on the love story between his grandparents John and Elizabeth Baxter. It is a tale that touches the hearts of the entire family, and one that causes Cole to better understand his own beginning.
Whether you're meeting the Baxter family for the first time or finding them all over again, Love Story will stir your heart and remind you of the power of love and family.
Available March 28
Buy Love Story at Amazon
Get even more book news in your inbox by signing up for our newsletter: http://eepurl.com/mHTVL. Girl Who Reads is an Amazon advertising affiliate; a small commission is earned when purchases are made at Amazon using any Amazon links on this site. Thank you for supporting Girl Who Reads.