by Susan Roberts
I admit that I read way more books by female authors than male authors. Today I am bringing you reviews from three books that I've recently read - two of which are by new-to-me authors.
Amazon affiliate links are used in this post.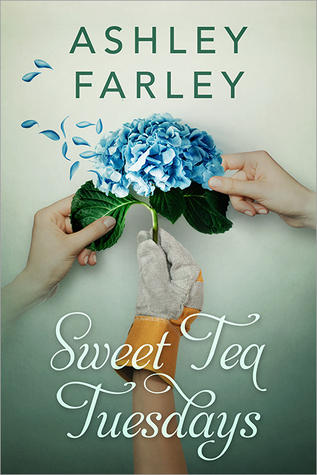 March 2017; Bublish; 9781946229373
ebook, print (306 pages); women's fiction
Sweet Tea Tuesdays
by Ashley Farley
I love Southern fiction, books about friendships between women and books with main characters over 50. This novel by Ashley Farley had all three and I loved it.
Three friends had been meeting every Tuesday afternoon for over 25 years to drink sweet tea (a staple of Southern girl talk sessions) and talk about their lives and their problems. Lula was a stay at home Mom who tried to take care of everyone - especially her family; Georgia was the wife of a surgeon who was never home and Midge was a divorcee who was maybe finding love again. Life changes and their long-standing social hour had to come to a halt just when they all needed it the most.
It is so refreshing to read a book with main characters over 50. It isn't just the 20- and 30-year-olds who have life problems. These three women are wonderful and they all have characteristics of people that I know in my Southern life. I laughed with them and cried with them and cheered them on throughout the book. I hope that we see them again in future books by Ashley. This is a fantastic book about the importance of female friendships.
Buy Sweet Tea Tuesdays at Amazon
November 2015; 978-0997072105;
ebook, print (278 pages); family life
Days Made of Glass
by Laura Drake
Harlie Cooper's main focus in her young life has been to take care of her sister Angel and make plans for their future together but plans have a way of changing and it's often difficult to accept those changes.
Harlie and Angel lead a hard life after their mother dies. Social services wants to split them up so Harlie makes a home for them despite her young age. She works and keeps house while Angel goes to school but it was apparent that Angel has deep psychological problems. When Angel has a breakdown, Harlie needs money to pay for Angel's treatment and takes a chance by training to become the first female bullfighter on the rodeo circuit. Working in a man's world is difficult and she keeps a wall between herself and the other bullfighters. Will she be able to trust herself and ultimately trust others and find friends in the rodeo world?
This is a wonderful novel about family and friendship. Family is not just created by those we are related to but by the people that we love and trust and share ourselves with.
Buy Days Made of Glass at Amazon
March 2017; Lake Union Publishing
978-1503942332; ebook, print (332 pages)
women's fiction
The Idea of You
by Amanda Prowse
This is my first book by Amanda Prowse and I don't know why I haven't discovered her before now. I need to spend some time exploring her earlier books
Lucy has a successful career and as she approaches 40, she realizes that she wants a family. She meets Jonah at a christening and they get married soon after but starting a family proves to be very difficult. As she struggles with her infertility, Jonah's teenage daughter, Camille, comes to stay with them for the summer which adds additional stress to Lucy's already stressful life. When Camille gets pregnant, Lucy has to decide if she can remain part of her family. This book asks the question of what it takes to create a family even if it isn't the one that you envisioned.
I really enjoyed this book, especially the three main characters. I thought that the author did a fantastic job of creating real characters with all of their flaws who ultimately loved each other.
Buy The Idea of You at Amazon
Susan Roberts lives in North Carolina when she isn't traveling. She and her husband enjoy traveling, gardening and spending time with their family and friends. She reads almost anything (and the piles of books in her house prove that) but her favorite genres are Southern fiction, women's fiction, and thrillers. Susan is a top 1% Goodreads Reviewer. You can connect with Susan on Facebook.
Get even more book news in your inbox by signing up for our newsletter: http://eepurl.com/mHTVL. Girl Who Reads is an Amazon advertising affiliate; a small commission is earned when purchases are made at Amazon using any Amazon links on this site. Thank you for supporting Girl Who Reads.