by Susan Roberts
This is a coming of age novel with a bit of magic. It's about a family in Clearhaven. Everyone who lives in this town is part of a cult. It's about questioning what you've been taught for your whole life and trying to make decisions that are the best for the individual.
Amazon affiliate links are used on this site.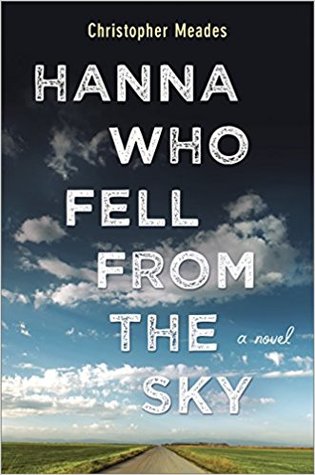 September 2017; Park Row; 978-0778328735
ebook, audio, print (352 pages); literary
Hanna is 17 years old and lives in a dilapidated house with her father, his 4 wives and 14 children. According to the rules of the cult, when a girl turns 18, she marries one of the older men in the cult and becomes part of his household with his other wives. Only one boy in each family is allowed stay in town, the rest are sent away so that there is no competition for the 18 year old girls. Right before Hanna turns 18, she is told by the cult leader that she'll marry one of her father's friends who is three times older than her and become his 5th wife. Hanna begins to question the plans for her life, especially after she meets Daniel, who is being groomed to be the future cult leader despite his reluctance. There is also a bit of magic, something that I don't usually like but it fit perfectly in this book.
NOTE; THIS BOOK IS LISTED AS YA BUT I DON'T THINK IT SHOULD BE READ BY YOUNGER TEENS.
"With lush, evocative prose, award-winning author Christopher Meades takes readers on an emotional journey into a fascinating, unknown world—and, along the way, brilliantly illuminates complexities of faith, identity and how our origins shape who we are."
Buy Hanna Who Fell From the Sky at Amazon
About the Author
Christopher Meades is a Vancouver author whose novel The Last Hiccup won the 2013 Canadian Authors Association Award for Fiction.
Connect with Christopher
Website
|
Facebook
|
Twitter
Also available at
Books-A-Million
and
Barnes & Noble
Susan Roberts lives in North Carolina when she isn't traveling. She and her husband enjoy traveling, gardening and spending time with their family and friends. She reads almost anything (and the piles of books in her house prove that) but her favorite genres are Southern fiction, women's fiction and thrillers. Susan is a top 1% Goodreads Reviewer. You can connect with her on Facebook.
Get even more book news in your inbox, sign up today! Girl Who Reads is an Amazon advertising affiliate; a small commission is earned when purchases are made at Amazon using any Amazon links on this site. Thank you for supporting Girl Who Reads.