by MK French
Sylvie and Dan have been together for ten years, and it's a seamless kind of marriage. They care for their twin daughters, work at their jobs, and know each other so well that they can finish each others' sentences. Both are in good health, so the doctor at their annual physical guesses they should plan for another sixty-eight years of marriage. That's when they're unnerved and start to panic, looking for ways to spice up their life together. It doesn't always go to plan.
Amazon affiliate links are used on this site. A free book was provided for an honest review.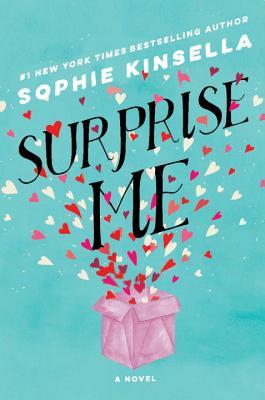 February 2018; The Dial Press; 978-0399592881
audio, ebook, print (432 pages); Humor
The couple is, of course, surrounded by quirky friends and some of the ways they try to surprise each other are disasters. Some of those disasters are hilarious, some less so. Everyone knows people like their neighbors and friends, so that also helps make the characters feel approachable.
Misunderstandings do play a large role in some of the surprises going awry so you may want to rush past those points if you get secondhand embarrassment. There are some serious secrets that are revealed, which then jumpstarts Sylvie to make drastic changes in the final third of the novel.
She and Dan work out the miscommunication, and everything closes with a satisfying conclusion.
Buy Surprise Me at Amazon
Born and raised in New York City, M.K. French started writing stories when very young, dreaming of different worlds and places to visit. She always had an interest in folklore, fairy tales, and the macabre, which has definitely influenced her work. She currently lives in the Midwest with her husband, three young children, and golden retriever.
Get even more book news in your inbox, sign up today! Girl Who Reads is an Amazon advertising affiliate; a small commission is earned when purchases are made at Amazon using any Amazon links on this site. Thank you for supporting Girl Who Reads.