by MK French
Lydia Montrose and her family moved from Boston to the town of New Oldbury in 1821 to escape scandal. Heartbreak seems to follow anyway, and the subtle menace in Willow Hall awakens power that Lydia had never been told about.
Amazon affiliate links are used on this site. A free book was provided for an honest review.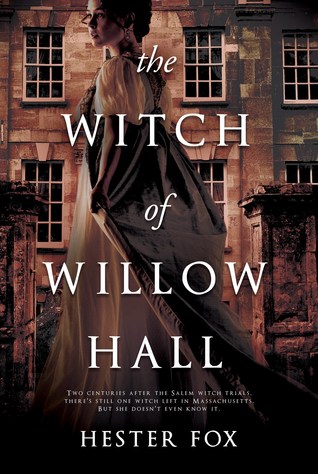 Oct. 2018; Graydon House; 978-1525833014
ebook, print (368 pages); gothic, romance
The scandal is alluded to and finally outright stated about a third of the way through the book: Lydia's older sister Catherine and their brother Charles had an affair, and others in society caught wind of it, shattering the Montrose girls' engagements. Nothing is described in any kind of detail, so it likely will not act as a trigger for those sensitive to the topic of incest.
Emmeline is a ray of sunshine and Catherine has few likable moments even aside from her constant sniping, flirting and maintaining that she did nothing wrong to be ostracized. Lydia is studious and more interested in books, and her interest in her father's young business partner is clear. His interest in her, on the other hand, is not as believable even though it's obvious to the reader.
A lot of the characters fit Gothic stereotypes with no additional presence or sense of individuality. I found the plot interesting enough to keep me turning pages, but it doesn't haunt me after I finish it. (Excuse the pun!)
There 's little actual witchcraft, despite the witch of the title, and it seems to be herb lore and some kind of psychic phenomena, as well as the ability to see and talk to ghosts. This might make it a little less frightening, though, with the content in the book, I would put this at a young adult or new adult reading level.
Buy The Witch of Willow Hall at Amazon
Born and raised in New York City, M.K. French started writing stories when very young, dreaming of different worlds and places to visit. She always had an interest in folklore, fairy tales, and the macabre, which has definitely influenced her work. She currently lives in the Midwest with her husband, three young children, and golden retriever.
Get even more book news in your inbox, sign up today! Girl Who Reads is an Amazon advertising affiliate; a small commission is earned when purchases are made at Amazon using any Amazon links on this site. Thank you for supporting Girl Who Reads.