Each month the staff of Girl Who Reads looks back on all the books they read for the month and then makes the difficult decision of naming their favorite read. March has been filled with wonderful new and recent releases that it can be difficult for a reader to determine which book they cannot miss. Hopefully by sharing our 1 best read, we will help you decide what to read next.
We would love to know which book you read in March was your favorite.
Amazon affiliate links are used on this site.
Daisy Jones & the Six by Taylor Jenkins Reid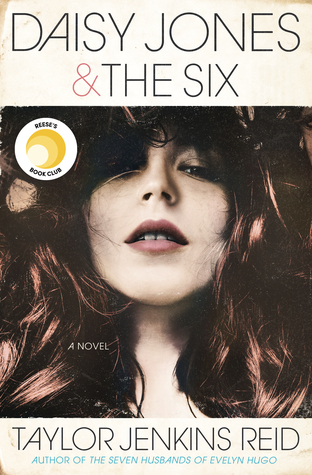 This is a book about a rock and roll group of the 70s that reads like a Rolling Stone article instead of a novel. The band was the most popular band in the 70s until one day they just walked away in the middle of a tour and never sang together again. This book explains what happened to the fiction band. ~ Susan
Everyone knows Daisy Jones & The Six, but nobody knows the reason behind their split at the absolute height of their popularity . . . until now.
Daisy is a girl coming of age in L.A. in the late sixties, sneaking into clubs on the Sunset Strip, sleeping with rock stars, and dreaming of singing at the Whisky a Go Go. The sex and drugs are thrilling, but it's the rock and roll she loves most. By the time she's twenty, her voice is getting noticed, and she has the kind of heedless beauty that makes people do crazy things.
Also getting noticed is The Six, a band led by the brooding Billy Dunne. On the eve of their first tour, his girlfriend Camila finds out she's pregnant, and with the pressure of impending fatherhood and fame, Billy goes a little wild on the road.
Daisy and Billy cross paths when a producer realizes that the key to supercharged success is to put the two together. What happens next will become the stuff of legend.
The making of that legend is chronicled in this riveting and unforgettable novel, written as an oral history of one of the biggest bands of the seventies. Taylor Jenkins Reid is a talented writer who takes her work to a new level with Daisy Jones & The Six, brilliantly capturing a place and time in an utterly distinctive voice.
Buy Daisy Jones & the Six at Amazon
A Clash of Kings by George R.R. Martin
This is Alison's favorite read of the month. Listen to an excerpt: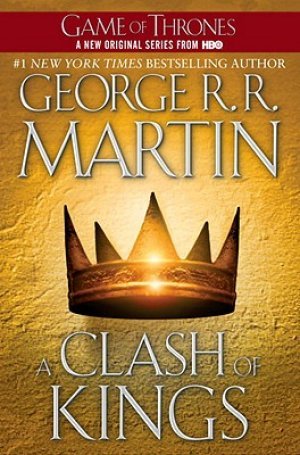 A comet the color of blood and flame cuts across the sky. Two great leaders—Lord Eddard Stark and Robert Baratheon—who hold sway over an age of enforced peace are dead, victims of royal treachery. Now, from the ancient citadel of Dragonstone to the forbidding shores of Winterfell, chaos reigns. Six factions struggle for control of a divided land and the Iron Throne of the Seven Kingdoms, preparing to stake their claims through tempest, turmoil, and war.
It is a tale in which brother plots against brother and the dead rise to walk in the night. Here a princess masquerades as an orphan boy; a knight of the mind prepares a poison for a treacherous sorceress; and wild men descend from the Mountains of the Moon to ravage the countryside. Against a backdrop of incest and fratricide, alchemy and murder, victory may go to the men and women possessed of the coldest steel...and the coldest hearts. For when kings clash, the whole land trembles.
Buy A Clash of Kings at Amazon
RED Hotel by Gary Grossman & Ed Fuller
It was really hard to decide between RED Hotel and Say You're Sorry, but RED Hotel won out by a smidgen because ti was able to bring cold war era spy tactics into the present day unlike any other present-day espionage novel I've read of late. If you love classic Jack Ryan then this is the book for you. ~ Donna
When a bomb rips the façade off the Kensington Hotel in Tokyo, dozens are killed and injured while one man walks calmly away from the wreckage, a coy smile playing on his lips. Former Army intelligence officer Dan Reilly, now an international hotel executive with high level access to the CIA, makes it his mission to track him down. He begins a jet-setting search for answers as the clock ticks down to a climactic event that threatens NATO and the very security of member nations. Reilly begins mining old contacts and resources in an effort to delve deeper into the motive behind these attacks, and fast. Through his connections he learns that the Tokyo bomber is not acting alone. But the organization behind the perpetrator is not who they expect. Facilitated by the official government from a fearsome global superpower, the implications and reasons for these attacks are well beyond anything Reilly or his sources in the CIA and State Department could have imagined, and point not to random acts of terror, but calculated acts of war.
Buy RED Hotel at Amazon
Need more reading recommendations? Be sure to check out the reviews from
Alison
,
Donna
,
MK
, and
Susan
.
Have you entered our
#JORDWatch sponsored giveaway
?
Get even more book news in your inbox, sign up today! Girl Who Reads is an Amazon advertising affiliate; a small commission is earned when purchases are made at Amazon using any Amazon links on this site. Thank you for supporting Girl Who Reads.