Can you believe there are only 30 more days left of 2014? There has been some really great books to come out this year and here is a round-up of some of the last new books coming out in 2014.
A Whispered Wishes Novella:
An ugly divorce behind her, Carly Cater is looking forward to a truly Merry Christmas. With interest for her art from a high-powered fashion designer and a new romance with her handsome contractor, Jason Hardy, her life is finally heading in the right direction. That is, until her ex-husband suddenly returns to interfere, and mysterious texts draw Jason away. Is this another holiday disaster in the making, or will an offer to create a mural for the brain-injury patients at Greenbriar Manor bring her the Christmas joy she'd been seeking?
Available December 1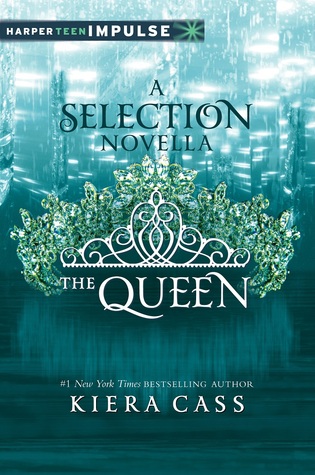 Before
America Singer
's story began, another girl came to the palace to compete for the hand of a different prince….
Don't miss this digital original novella set in the captivating world of
Kiera Cass
's #1 New York Times bestselling Selection series. This prequel story takes place before the events of The Selection and is told from the point of view of Prince Maxon's mother, Amberly. Discover a whole new Selection with this inside look at how Maxon's parents met—and how an ordinary girl named Amberly became a beloved queen.
Available December 2
A North Korean ICBM crashes into the Sea of Japan. A veteran CIA officer is murdered in Ho Chi Minh City, and a package of forged documents goes missing. The pieces are there, but assembling the puzzle will cost Jack Ryan, Jr. and his fellow Campus agents precious time. Time they don't have.
The challenge facing President Jack Ryan is an old one with a terrifying new twist. The international stalemate with North Korea continues into its seventh decade. A young, untested dictator is determined to prove his strength by breaking the deadlock. Like his father before him, he hangs his plans on the country's nuclear ambitions. Until now, that program was impeded by a lack of resources. However, there has been a dramatic change in the nation's economic fortune. A rich deposit of valuable minerals have been found in the Hermit Kingdom. Coupled with their nuclear capabilities, the money from this find will make North Korea a dangerous force on the world stage.
There's just one more step needed to complete this perfect plan…the elimination of the president of the United States.
Available December 2
Buy Full Force and Effect at Amazon
Everything about Seventeen's life is perfect, from her genetics, to her home in Sanctuary, to her status as a Breeder in the Unified World Order. But all that changes when she meets a rogue Enforcer named Pax, who infiltrates Sanctuary and targets her for extraction from the Controlled Repopulation Program. Pax seems to know a little too much about her, and he plants dangerous doubts in her mind that accuse Sanctuary of hiding a dark secret, and that cause Seventeen to question everything she's ever known.
When Seventeen's life is threatened, she has little choice but to run away from Sanctuary with Pax. But for Breeders, contact with men is forbidden by law, and even the simple act of taking Pax's hand is treason.
Mired in confusion, Seventeen travels with Pax to the outside world and takes the name Pria, the identity of her childhood. But she is far from certain she's made the right decision when they discover an entire community of people who should no longer exist.
Seventeen, now Pria, is thrust into a position as a key player in a dangerous bid to bring down the Unified World Order. Meanwhile, Pax's attachment to her and her growing attraction to him contribute to the ever-growing mysteries in her life.
Pria's journey from a sheltered, naïve Breeder to a rebel agent requires not only external transformation but self-discovery. As her world crumbles, Pria must decide who she is and what she really believes.
But the truth comes at a cost, and uncovering it will require a greater treason than she could ever have imagined.
Available December 11
Hunted Heart
When Tali is hired to cut out the heart of Prince Kas, the huntress can't refuse. Tali realizes there is no escape from the dark magic of the queen's mirror, even though her own feelings for the prince are far too complex to understand.
As they try to run from their shared destiny, Tali and Kas have to rely on their wits and each other as hunter becomes prey and hearts are won and lost.
A genderbent Snow White for adults (18+ only.) All royalties go to SavetheChildren.org.
Available December 12
Annaliese Harper knows that one tiny mistake can jeopardize a career before it's even begun. Letting your boss find the extensive collection of porn on your personal laptop is one way. Sleeping with him is another. Liese manages to do both.
As the new librarian at a prestigious small-town private high school, Liese is drawn to her sexy, charismatic principal, Ryder Whitehall—an attraction she refuses to acknowledge given their relationship and her recent liberation from a delusional ex-boyfriend.
Liese is certain Ryder's flirtation is the product of her sex-deprived imagination—until he discovers her digital porn stash during working hours and demands a private meeting. Behind closed doors, their attraction explodes into a dangerous, passionate affair that not only threatens their jobs and reputations, but most of all, their hearts.
Available December 21
Buy The Librarian Principle at Amazon
The past comes back to haunt Sean Dillon and his colleagues, as the New York Times–bestselling master of suspense returns with a knife-edge story of terrorism, revenge, and a very old nemesis.
In the past few years, the killing and capture of many Al-Qaeda leaders has left the terrorist organization wounded—but by no means dead. And they intend to prove it.
On a dark summer night, two Chechen mercenaries emerge from the waters off Nantucket to kill a high-value target, the former president of the United States, Jake Cazalet. Unfortunately for them, Cazalet has guests with him, including black ops specialist Sean Dillon and his colleague, Afghan war hero Captain Sara Gideon.
The Chechens do not survive the night, but Dillon is curious as to how they even got on the island. What he discovers sends a chill through his bones—a name from very far back in Dillon's past. If this man is working with the terrorists now, the assassination attempt is only the beginning—and the next time, the results might be much, much different.
Available December 30
Buy Rain on the Dead at Amazon
Girl Who Reads is an Amazon advertising affiliate; a small fee is earned when purchases are made at Amazon through the above links.