by Heather Kirchhoff
What made you decide to start writing? Was this something you always thought you'd do?
I've always loved telling stories but I didn't really think of writing until college. I started writing a novel toward the end of college and, in the words of my mother, it was ridiculously bad! I didn't bother writing again for another five years until I was deployed to Baghdad, Iraq with the Army. We were sitting around discussing story ideas and I had a great friend, Josh Hickman, who convinced me to give it another go. During that deployment, I wrote the entire Brink of Distinction trilogy.
How do you come up with your characters or story ideas?
Story ideas for me come from an assortment of places. Some are inspired by stories I read. Some by mythology. Some are genuinely a mystery to me, too, as though I just wake up one morning with a great idea. Most characters, however, are inspired at least in part by the people i know. I have a lot of sarcastic friends, which is why I write so many smarmy characters.
How do you get inspired to write?
I got inspired by my friends (see question 1), but after getting a publishing contract with Clean Teen Publishing, I finally realized that people might actually want to read my books. Writers can say all they want that we don't care about criticism, but positive feedback is a great motivator.
What do you do while having writers block?
I try to write about 1000 words a day but I do run into writer's block on occasion. Usually, I'll leave the story alone for a couple days. If an idea still won't come, I have a couple friends that make really good sounding boards. I've also recently formed a street team that's been invaluable in working through ideas.
What kind of stories do you write?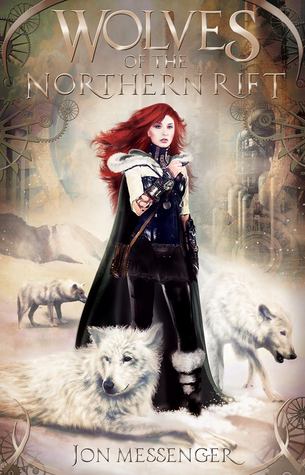 I write what strikes me and excited me at the time. I don't settle into a single genre. My first trilogy was scifi. Then I worked on a NA series (World Aflame), which is still ongoing. I just started a steampunk series that I'm incredibly excited about.
Who are your favorite authors?
I'm a scifi junky. My earliest "favorite" book was Brave New World by Aldus Huxley. I also love Robert Heinlein, Orson Scott Card, Walter John Williams, and far too many other scifi authors to count. Recently, however, I've delved into the indie market. I've met some great authors there, including Michael Loring, Shannon Dearing, Magen McMinimy, and Rene Folsom, to name a few.
How long have you been writing?
I tried my hand at writing first back in 2000, but I started seriously writing in 2007.
What are your stories about?
The Brink of Distinction trilogy (scifi) is a story about humanity's fight against an alien coalition, except that the aliens are the protagonists. It examines how far the characters will go to defeat a seemingly unstoppable invading force. I've also been working on the World Aflame series (NA), which follows Xander Sirocco, a slacker college student without ambition who discovers he's the newest Wind Warrior, a caste of elemental wielders who help shape human development. Unfortunately, the Wind Caste's time on Earth is coming to a close and the Fire Caste is eager for its turn, even if it means the destruction of human kind. Finally, I just started the Magic and Machinery series (steampunk). In the M&M world, a giant fissure, called the Rift, nearly tore the southern continent in two. From the Rift, magic infected the lands. In the northern kingdom, the king closed the borders to keep the magical creatures at bay and formed the Royal Inquisitors, brilliant investigators who explore any report of magic in the land. Inquisitor Simon Whitlock and his apothecary companion, Luthor Strong, are sent to Haversham to investigate reports of werewolves, though they go with skepticism.
What are you currently working on?
I recently finished WOLVES OF THE NORTHERN RIFT, book 1 in the Magic and Machinery series. Though I promised to work on book 4 in the World Aflame series, I was far too inspired by my steampunk series. So I'm working on book 2, NIGHT TRIBE OF WHITTEN HALL, which sends Simon and Luthor to investigate a mining outpost who has refused to send any more gold to the capital, though there reasons are far darker than just mutiny against the crown.
What do you do when not writing?
When not writing, I have a day job. I'm a US Army officer, doing hospital administration. I'm also married and have a 3-year-old son who demands all my free time.
Buy Wolves of the Northern Rift at Amazon
About the Author:
Jon Messenger (Born 1979 in London, England) serves as an United States Army Major in the Medical Service Corps. Since graduating from the University of Southern California in 2002, writing Science Fiction has remained his passion, a passion that has continued through multiple combat and humanitarian deployments. Jon wrote the "Brink of Distinction" trilogy, of which "Burden of Sisyphus" is the first book, while serving a 16-month deployment in Baghdad, Iraq.
website
*
Facebook
*
Twitter
*
Goodreads
Your invited to Donna's Birthday Book Party to hear about other great books Jan. 18 - 23.
Girl Who Reads is an Amazon advertising affiliate; a small fee is earned when purchases are made at Amazon through the above link. The views, opinions, and beliefs expressed by guests are their own and do not necessarily reflect those of Girl Who Reads.