The weather is starting to warm, which means there will soon be lazy days laying in a hammock with a good book. Who cares about spring cleaning? You need to get your reading list ready and here are some great new releases coming out this month just waiting for you to discover them.
From #1 New York Times bestselling author Abbi Glines comes the next new adult novel in the Rosemary Beach series, in which we meet Mase, a Texas heartthrob first introduced in Take a Chance who comes to Rosemary Beach to stir things up.
I had an urge to fix all her problems. Which was stupid. She was doing fine without me. But something about those big eyes…
Mase Colt-Manning has always preferred his humble life as a Texas rancher to his birthright as the son of a legendary rock star. In fact, he rarely visits his father's rarefied world in Rosemary Beach, especially if it means bunking at his vile half-sister Nan's house—until one visit leads to a chance encounter with a young, gorgeous house maid who awakens him with her off-key but spirited imitation of a country music star…
Reese Ellis finally has her freedom. After escaping a lifetime of abuse from her parents and classmates for an undiagnosed learning disorder, she seizes the opportunity to be a house maid to some of the richest families in Rosemary Beach. But her job is in jeopardy when she causes an accident at the home of her most important client, Nan Dillon. When a hot, half-naked stranger with a cowboy's swagger comes to her rescue, she's intrigued—then afraid once he shows his own interest. Reese has never met a trustworthy man in her life. Will Mase be any different?
Available April 7
Buy When I'm Gone at Amazon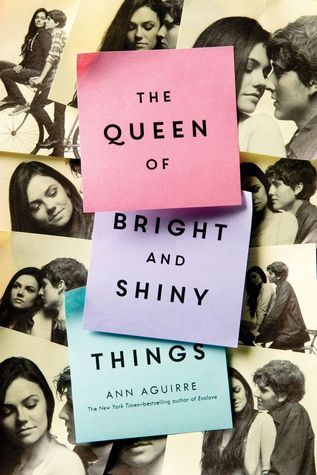 Sage Czinski is trying really hard to be perfect. If she manages it, people won't peer beyond the surface, or ask hard questions about her past. She's learned to substitute causes for relationships, and it's working just fine… until Shane Cavendish strolls into her math class. He's a little antisocial, a lot beautiful, and everything she never knew she always wanted.
Shane Cavendish just wants to be left alone to play guitar and work on his music. He's got heartbreak and loneliness in his rearview mirror, and this new school represents his last chance. He doesn't expect to be happy; he only wants to graduate and move on. He never counted on a girl like Sage.
But love doesn't mend all broken things, and sometimes life has to fall apart before it can be put back together again…
Available April 7
Buy The Queen of Bright and Shiny Things at Amazon
Serena has the job she's always dreamed of and Chase, the man her heart never dared to. As a new editor at Vogue, she bags the biggest interview of the year with Yvette Renault, the infamous former editor of French Vogue, in The Carlton-InterContinental Hotel during the Cannes Film Festival. She eagerly jets off to France while Chase stays home, working with her father, a former senator, on his upcoming mayoral campaign.
Everything feels unbelievably perfect...until it doesn't. The hotel loses her reservation hours before her big interview. Serena fears that she'll have to go home without her story, but then she meets Zoe, a quirky young woman staying in the suite below Yvette's who invites Serena to stay with her. Serena is grateful for her mysterious roommate's generosity, but it seems that there's more to her story than meets the eye. To make matters worse, soon after arriving in Cannes, Serena learns a shocking secret about her parents' marriage, and it isn't long before she begins to question her own relationship.With her deadline looming and pressure mounting, Serena will have to use her investigative journalism skills, new
friendships, and a little luck to get her life and love back on track. Fast paced and impeccably written,
French Coast will draw readers in to the intoxicating world of the Cote D'Azur. Hughes' beautiful prose and sense imagery bring the food, fashion, and feel of the ocean to life in this audacious new novel.
Available April 7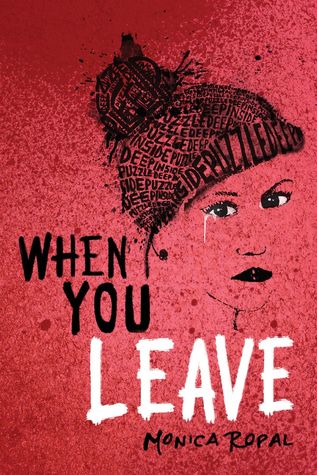 Cass is positive that the people she cares about most will eventually leave her. Her father is gone, her mother doesn't notice Cass exists, and her best friend's battle with cancer was too close of a call. So when she begins her year at a wealthy new private school, Cass's plan is to suffer through it in anonymity.
However, when her cute locker neighbor, Cooper, shows an undeniable attraction toward Cass, keeping him at a safe distance isn't easy. Even though her Frogtown skater world and his do-gooder preppy one are so different, Cass and Cooper somehow mesh. And once Cass lets her guard down, Cooper is mysteriously murdered—thus proving her original theory.
When Cass's close friend is suspected as the killer, she isn't sure who she can trust anymore. Between investigating Cooper's murder and trying to understand what she really meant to him, will Cass even find what she is looking for?
Monica Ropal's tension-filled and emotionally-charged YA debut explores the issues of an outsider looking in, and her desperation to find the impossible answers. Why do people leave? And who will be next?
Available April 7
From #1 New York Times bestselling author Karen Kingsbury comes the second novel in a brand-new series about divine intervention and the trials and triumphs of life the dramatic story of a woman desperate to find deeper meaning in her life.
Growing up in a comfortable home, Mary Catherine wanted for nothing. Though she loves her wealthy parents, their lifestyle never appealed to her. Instead, Mary Catherine pursues meaning through charity work, giving away a part of herself but never giving away her heart.
Mary Catherine lives in Los Angeles with her roommate, Sami, and volunteers at a local youth center with coach Tyler Ames and LA Dodger Marcus Dillinger. Despite Mary Catherine's intention to stay single, she finds herself drawing close to Marcus, and their budding romance offers an exciting life she never dreamed of. That is, until she receives devastating news from her doctor. News that alters her future and forces her to make a rash decision.
Inspirational and moving,
Chasing Sunsets
is the story of one woman's deep longings of the soul, and the sacrifices she's willing to make in search of healing.
Available April 7
J.K. Rowling, one of the world's most inspiring writers, shares her wisdom and advice.
In 2008, J.K. Rowling delivered a deeply affecting commencement speech at Harvard University. Now published for the first time in book form, VERY GOOD LIVES presents J.K. Rowling's words of wisdom for anyone at a turning point in life. How can we embrace failure? And how can we use our imagination to better both ourselves and others?
Drawing from stories of her own post-graduate years, the world famous author addresses some of life's most important questions with acuity and emotional force.
Sales of VERY GOOD LIVES will benefit both Lumos, a charity organization founded by J.K. Rowling, which works to transform the lives of disadvantaged children, and university-wide financial aid at Harvard University.
Available April 14
Archie Morningstar's dad drives a taxi through outer space! And with the help of a talking cat named Pockets, Archie and his dad help fight crime across the universe.
In the third book in the series, Archie, his dad, and Pockets visit a planet that resembles medieval Earth in every way but its inhabitants, who have rainbow colored hair and extra eyes. To beat the evil organization B.U.R.P., the trio must disguise themselves as aliens and rescue a princess! When Archie must act on his own, can he find the courage to save the day?
Available April 14
In the matter of a week Selene Warren will either have everything she has ever wanted or lose it all. Married to the man she loves with a child on the way, life should be going as planned. But as the election and her due date draw near, a dark witch rises up and threatens Selene's happiness.
The evil spirit possessing Jessica has made its move against them. Coming after Selene in public way, they can no longer keep the past hidden from the fae even if it means losing the election. Riddled with doubt and flagging strength, she will have to depend on her friends to defeat the witch—or not only will she lose her life, but her child as well.
Available April 15
Buy Ollie, Ollie Hex'n Free at Amazon
Abducted at the age of sixteen and coerced into assisting the Jacoby crime family, Shannon Bliss has finally found a way out. She desperately wants to resume some semblance of normal life, but she also knows she has some unfinished business to attend to. She has enough evidence to put her captors behind bars for a very long time.
When Shannon contacts private investigator and former cop Matthew Dane to help her navigate her reentry into society, she quickly discovers that gaining her freedom doesn't mean her troubles are over. For one thing, her brother is the leading candidate in the race for Illinois governor, and news of her escape will create a media frenzy. For another, the ransom her family reportedly paid years earlier appears to have been a scam; no one knows what happened to the money. And then there's the fact that Shannon's escape involved faking her own death. If the Jacoby family learns she is still alive, they'll stop at nothing to silence her.
If justice is to be done, and if Shannon's life is ever to get on track again, Matthew will need to discover exactly what happened to her–even if it means stirring up a hornet's nest of secrets.
Available April 28
An injured ex-athlete discovers that giving up on the game of life is not an option...
As far as former NFL star Jake Masters is concerned, dreams are risky propositions. Years ago he came achingly close to achieving his ambition of playing in the Super Bowl--before a spinal injury ended his career. Confined to a wheelchair, unwilling to take a chance on another risky surgery that could restore his mobility, Jake now stays cocooned behind the imposing gates of his lavish home.
But his twin sister, Beth, has no intention of letting him languish there forever. After years of flitting from one failed business idea to another, all fueled by Jake's generosity, she now owns a highly lucrative matchmaking service. And she's gifting the business to Jake--whether he likes it or not--while she follows her dreams of making it as a singer in Nashville.
Though Jake had plenty of women falling all over him at the peak of his success, he knows nothing about matchmaking. He's willing to try for his sister's sake, and it's soon clear that he needs an assistant. Enter Gracie Sweet, whose slender frame belies a take-no-charge toughness that would put any linebacker to shame. Grace begins by revamping the business and soon she's overhauling Jake's entire life--and to his huge surprise, Jake's enjoying it. But when their clients become victims of theft, Gracie and Jake must reconcile their very different outlooks if they're to have any chance of saving the business...and if Jake is to make another play for the life he thought he lost...
Available April 28
An exciting new story in the bestselling Willow Falls series from Wendy Mass!
Angelina D'Angelo has left town to see the world. It's now Grace's turn to use her magic to protect the people of Willow Falls, and she is up to the challenge. This is her destiny, after all. But destiny is a funny thing-it doesn't always behave the way you'd expect it to.
Mysterious postcards from Angelina begin showing up in the mail, Grace's parents are freaking out with worry, and something BIG is coming to town that will affect everybody who lives there. But all Grace is powerful enough to do is turn leftover meatloaf into pizza.
Fortunately, she's not alone. She has Team Grace on her side! Amanda, Leo, Rory, Tara, David, and Connor know a thing or two about magic and how it works. But none of them are prepared for what's coming, and none of them know how to stop it. Life in Willow Falls is about to change forever.
Available April 28
Girl Who Reads is an Amazon advertising affiliate; a small commission is earned when purchases are made at Amazon through the above links.