by Claire Rees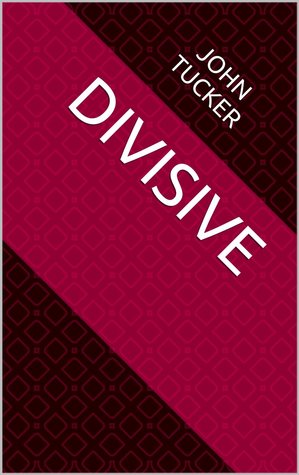 Divisive
by John Tucker follows a man called Dennis Rask, although he has gone by many other names in the past. Dennis is a master manipulator and loves to pray on single mothers who have relationship problems with their children. He Inserts himself into their lives and then turns them against each other so bad that it always ends up in tragic circumstances. His new game is to be played with Carolyn Conners a single mother of two girls that she hates and they hate her. He courts Carolyn and gets her and the girls to fall in love with him and within a few months he is engaged to Carolyn and has moved into their house. The girls, Emily and Elizabeth are happy with this as with Dennis in the house their mother is that little bit nicer to them. What they don't realise are the secrets Dennis is keeping and the way he manipulates them to hate each other even more. Carolyn's jealously grows even more and on the fateful night it all goes wrong and their lives are changed forever. We also follow two Detectives Bostick and Taylor as they try to piece together the events from that night to work out what has happened. Bostick doesn't like Rask from the very beginning but cannot pin anything on him as Rask is too clever.
The story is written from different points in time, but flows lovely and is easy to follow. Tucker has written this very cleverly and even though you think you know what has happened from the beginning be prepared for a surprise ending. I am glad that there is a book two as I am dying to find out what happens next in the life of D. Rask. Whose life will he ruin next and will Detective Bostick ever be able to charge Rask with anything? Recommended to those who love a good mystery with sexy scenes paired with emotional scenes.
Book info:
available formats: ebook and print (382 pages)
published: November 2012
ISBN13: 978-1461182184
genres: psychological thriller
source:
read: May 2015
Girl Who Reads is an Amazon advertising affiliate; a small commission is earned when purchases are made at Amazon through the above link. Thank you for supporting this blog.