by Donna Huber
Next week is Memorial Day in the US, the official kick off to summer vacations. Whether you will be lounging by the sea, lake, or pool this summer here are 4 fun reads that won't break the vacation budget.
I absolutely love JB Lynn's Hitwoman series. Every book is full of laughs and are quick, fun reads. If you will be spending your summer poolside, you could read the entire series and Lynn's spinoff series, Matchmaker Mysteries, in a couple of weeks. But beware you might find yourself laughing out loud.
Buy The Hitwoman's Downward Dog at Amazon
Another fast, fun read that also happens to be FREE is Julia Kent's
Shopping for a Billionaire #1.
The boxed set of all 5 books is only $3.99. It is prefect for an afternoon in the sand and surf. Though not indicated in the description, this series reads more like a serial. However, I found this first "book" to be satisfying enough to be a stand alone.
Buy Shopping for a Billionaire at Amazon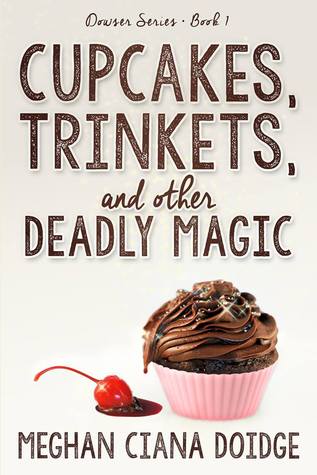 Another free read. I really liked the plot. Thought I wasn't thrilled with the main character, I loved the secondary characters and want to keep reading the series just for them (though the main character did redeem herself a bit at the end).
Buy Cupcakes, Trinkets, and other Deadly Magic at Amazon
I picked up this free read after
Claire's review
and really enjoyed it. I thought it would be about witches and there is a coven, but it is more about the Fae. The book started off a bit slow, but picked up and stayed strong after the first couple of chapters.
What books will you be packing in your beach bag this summer?
Girl Who Reads is an Amazon advertising affiliate; a small commission is earned when purchases are made at Amazon through the above links. Thank you for supporting this blog.