Plenty of new book to choose from this month. What is keeping you entertained this summer?
Dead men may tell no tales, but dead women will…
Seventeen months ago, Autumn Brody came face to face with a killer. The key to her survival: the ghost of one of his victims.
Determined to forget the horrors of boarding school, Autumn has never told the truth about that day. Focused on living a happy, normal life, she seems to have it all now. Great grades, great boyfriend — she's even landed a publishing deal out of high school.
The one thing missing: ghosts. Or so she insists. The woman lurking near her favourite beach? A sleepy illusion. The feeling that she's being watched? An understandable PTSD symptom. It's nothing a trip to New York to see her best friend can't cure.
But under the big lights of Broadway, things aren't as they seem, and a chance encounter with a psychic is about to shatter Autumn's understanding of her brush with death.
Veronica St. Clair is the twisted object of someone's affections — a passion that turns deadly when it goes unrequited. Someone is determined to pluck theatre's newest starlet from the sky and send her crashing to the ground. Surrounded by suspects — including one of their closest friends — Autumn must find the stalker to save Veronica's life.
But is she desperate enough to re-open the door to the dead?
Available July 1
Buy Waiting for a Star to Fall at Amazon
Where could Monkey Moon be? A parent and child share a tender moment as they search the park at night for a favorite toy.
Every night at half past seven, Michael and his stuffed monkey go hippity-hop, hippity-hop, up the stairs to bed. But one night when Michael calls out for Monkey Moon, he's not in any of his favorite places. Dad thinks he must still be at the park, so he and Michael bundle up and head outside, into the dark street, to retrace their steps. As an owl gives a soft hoot, hoot, the two pass silent swings and sleeping ducks, brushing away leaves and looking behind trees, searching the sandbox and peering into the playhouse. Will Michael ever find his beloved toy? With a lyrical narrative and lovely soft art,Finding Monkey Moon transforms a child's familiar experience into a nighttime adventure.
Available July 1
Buy Finding Monkey Moon at Amazon
Chevy Stevens is back with her most powerful, emotional thriller yet— a story of survival…and revenge.
Life has never been easy for the three Campbell sisters. Jess, Courtney, and Dani live on a remote ranch in Western Canada where they work hard and try to stay out of the way of their father's fists. One night, a fight gets out of hand and the sisters are forced to go on the run, only to get caught in an even worse nightmare when their truck breaks down in a small town. Events spiral out of control and a chance encounter with the wrong people leaves them in a horrific and desperate situation. They are left with no choice but to change their names and create new lives.
Eighteen years later, they are still trying to forget what happened that summer when one of the sisters goes missing and they are pulled back into their past.
This time there's nowhere left to run.
As much of a thriller as it is a deep exploration of the bonds among sisters, THOSE GIRLS is an unforgettable portrait of desperation, loyalty, and evil.
Available July 7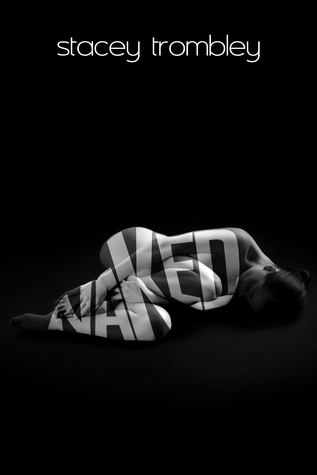 The best place to hide is in a lie…
I could never fit in to the life my parents demanded. By the time I was thirteen, it was too much. I ran away to New York City…and found a nightmare that lasted three years. A nightmare that began and ended with a pimp named Luis. Now I am Dirty Anna. Broken, like everything inside me has gone bad.
Except that for the first time, I have a chance to start over. Not just with my parents but at school. Still, the rumors follow me everywhere. Down the hall. In classes. And the only hope I can see is in the wide, brightly lit smile of Jackson, the boy next door. So I lie to him. I lie to protect him from my past. I lie so that I don't have to be The Girl Who Went Bad.
The only problem is that someone in my school knows about New York.
Someone knows who I really am.
And it's just a matter of time before the real Anna is exposed…
Available July 7
When desire sets you free…control is a matter of perception.
I'm Devin Hill.
Darkness taints my soul.
I'm suffocating. Drowning.
The sweet promise of air? Pure illusion.
Tested as a genius at age seven, I hide my emotions, become what they expect...bury my secrets. At nineteen, I trudge toward a predestined path, blinders on, heart safeguarded.
Until I dare to be wild.
Until Alec Marquez crashes into my world.
Until all that follows redefines everything I've ever known.
What happens when you stumble into a world of spies...and discover you belong there?
Available July 14
Buy The Espionage Effect at Amazon
From the pages of the Immortal book series, it's Eve.
"…if your next question is, what could that possibly make me, if I'm not an angel or a god? The answer is the same as what I said before: many have considered me a god, and probably a few have thought of me as an angel. I'm neither, if those positions are defined by any kind of supernormal magical power. True magic of that kind doesn't exist, but I can do things that may appear magic to someone slightly more tethered to their mortality. I'm a woman, and that's all. What may make me different from the next woman is that it's possible I'm the very first one…"
For most of humankind, the woman calling herself Eve has been nothing more than a shock of red hair glimpsed out of the corner of the eye, in a crowd, or from a great distance. She's been worshipped, feared, and hunted, but perhaps never understood. Now, she's trying to reconnect with the world, and finding that more challenging than anticipated.
Can the oldest human on Earth rediscover her own humanity? Or will she decide the world isn't worth it?
Available July 14
In his latest historical epic, worldwide bestselling author Davis Bunn takes readers on a journey through an ancient landscape. Travel with Empress Helena from Caesarea to Judea. Abandoned by her husband, in danger because of her faith, but with an implacable will to do what God calls her to, she takes a perilous pilgrimage. Along the way she meets those who would help her (the wizened and wise bishop Macarius; the rough-edged but kind-hearted sergeant Cratus; the young soldier Anthony, a man who has lost everything, including his faith) and those who would harm her (the menacing and murderous Roman assassin Severus). Miracles seem to follow this humble but determined woman as she wins many over to the faith, and changes lives forever—including her own.
This unforgettable story of the discovery of the True Cross will thrill readers with its adventure, and with its vivid portrait of one of Christian history's most important women.
Available July 17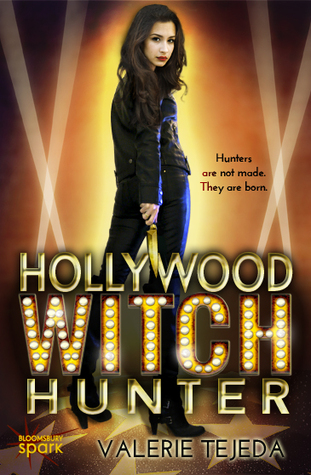 From the moment she first learned the truth about witches…she knew she was born to fight them.
Now, at sixteen, Iris is the lone girl on the Witch Hunters Special Ops Team.
But when Iris meets a boy named Arlo, he might just be the key to preventing an evil uprising in Southern California.
Together they're ready to protect the human race at all costs. Because that's what witch hunters do.
Welcome to Hollywood.
Available July 20
Buy Hollywood Witch Hunter at Amazon
Know of a book coming out this month? List it is in the comments, please.
Covers and descriptions came from Goodreads.com. Girl Who Reads is an Amazon advertising affiliate; a small commission is earned when purchases are made at Amazon using any Amazon links on this site. Thank you for supporting Girl Who Reads.