Get your wish lists ready there are a ton of great looking books coming out this month. What will you be reading first?
The enemy is bent on enticing us to enjoy the gifts of this world while making the Giver optional or irrelevant in our quest for life. But what if in God's purposes, temptation is not merely an obstacle to overcome but an opportunity to flourish in faith?
Tim Chaddick believes our greatest temptation is to act independently from God. In The Truth about Lies, Chaddick reveals how Jesus' wilderness temptations serve as a field guide for understanding our own temptations, why God allows them, and the role they play in who we will ultimately become.
Available August 1
Buy The Truth about Lies at Amazon
From the author of LAKE COMO comes the story of a young actress who lands the lead in a film that is shooting in Rome, bringing about difficult life choices, new friendships, and a chance at love.
When Amelia Tate is cast to play the Audrey Hepburn role in a remake of Roman Holiday, she feels as if all her dreams have come true. She has a handsome boyfriend, is portraying her idol in a major motion picture, and gets to live in beautiful Rome for the next two months.
Once there, she befriends a young woman named Sophie with whom she begins to explore the city. Together, they discover all the amazing riches that Rome has to offer. But when Amelia's boyfriend breaks up with her over her acting career, her perfect world begins to crumble.
While moping in her hotel suite, Amelia discovers a stack of letters written by Audrey Hepburn that start to put her own life into perspective. Then, she meets Philip, a handsome journalist who is under the impression that she is a hotel maid, and it appears as if things are finally looking up. The problem is she can never find the right time to tell Philip her true identity. Not to mention that Philip has a few secrets of his own. Can Amelia finally have both the career and love that she's always wanted, or will she be forced to choose again?
With her sensory descriptions of the beautiful sites, decadent food, and high fashion of Rome, Hughes draws readers into this fast-paced and superbly written novel. Rome in Love will capture the hearts of readers everywhere.
Available August 4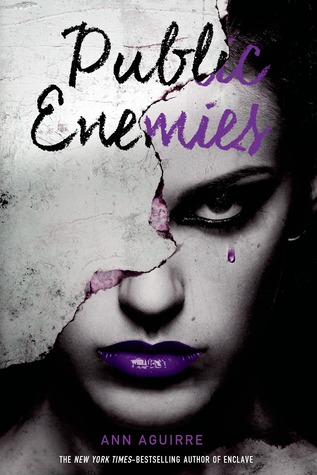 In Book 2 of the Immortal Game trilogy, Edie must learn the rules of the game . . . and then play better than anyone else.
Through a Faustian bargain, Edie Kramer has been pulled into the dangerous world of the Immortal Game, where belief makes your nightmares real. Hungry for sport, fears-made-flesh are always raising the stakes. To them, human lives are less than nothing, just pieces on a board.
Because of her boyfriend Kian's sacrifice, she's operating under the mysterious Harbinger's aegis, but his patronage could prove as fatal as the opposition. Raw from deepest loss, she's terrified over the deal Kian made for her. Though her very public enemies keep sending foot soldiers--mercenary monsters committed to her destruction--she's not the one playing under a doom clock. Kian has six months...unless Edie can save him. And this is a game she can't bear to lose.
Available August 4
With two of the Jerusalem Stones in hand, Jack and his friends must race the clock to find the remaining Stones as Ren Lucre's Creach forces gather strength. With two of their group now with Creach blood flowing in their veins, the team will be tested as never before. They must unite together if they have any hope of surviving their journey to the Underworld and their battle with the vicious Lord of the Demons. The fate of the entire world hangs in the balance.
Available August 4
Buy Jack Templar and the Lord of the Demons at Amazon
WHAT MAKES A COMMUNITY EXTRAORDINARY?
When people live in community moved by the gospel and marked by the Spirit, great things happen.
They commit to one another. They grieve together, sing together, eat, pray, and play together. They love, serve, honor, encourage, and provide for each other gladly. And they live on mission together.
Hearts are healed, walls come down, and outsiders come in. No competition. No pretense. No vain conceit. Just full hearts breaking bread and giving freely.
It is nothing short of amazing.
Most of us live in a shadow of what God intended for us. Life in Community calls us into the light. Reclaiming Scripture's stunning vision of gospel-centered community, it inspires us to live in love unbounded. Read it, live it, and join the movement: Help unleash the power of extraordinary community.
6-Week group study included.
Available August 4
Buy Life in Community at Amazon
In the merciless microcosm of Paris art auctions and galleries, some people collect pre-Colombian statuettes, while others, like Marion Spicer, collect trouble. When she inherits a prestigious art collection from the father she never knew, her problems start. In order to come into possession of her inheritance, she must first find three priceless works of art, a quest that draws her into a world where people will kill for a love of beauty.
Available August 11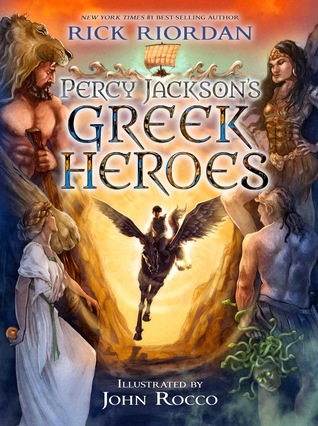 Who cut off Medusa's head? Who was raised by a she-bear? Who tamed Pegasus? It takes a demigod to know, and Percy Jackson can fill you in on the all the daring deeds of Perseus, Atalanta, Bellerophon, and the rest of the major Greek heroes. Told in the funny, irreverent style readers have come to expect from Percy, ( I've had some bad experiences in my time, but the heroes I'm going to tell you about were the original old school hard luck cases. They boldly screwed up where no one had screwed up before. . .) and enhanced with vibrant artwork by Caldecott Honoree John Rocco, this story collection will become the new must-have classic for Rick Riordan's legions of devoted fans--and for anyone who needs a hero. So get your flaming spear. Put on your lion skin cape. Polish your shield and make sure you've got arrows in your quiver. We're going back about four thousand years to decapitate monsters, save some kingdoms, shoot a few gods in the butt, raid the Underworld, and steal loot from evil people. Then, for dessert, we'll die painful tragic deaths. Ready? Sweet. Let's do this.
Available August 18
Buy Percy Jackson's Greek Heroes at Amazon
A delicious new memoir from the New York Times bestselling author of The Sharper Your Knife, the Less You Cry
A family history peppered with recipes, Burnt Toast Makes You Sing Good offers a humorous and flavorful tale spanning three generations as Kathleen Flinn returns to the mix of food and memoir readers loved in her New York Times bestseller, The Sharper Your Knife, the Less You Cry. Brimming with tasty anecdotes about Uncle Clarence's divine cornflake-crusted fried chicken, Grandpa Charles's spicy San Antonio chili, and Grandma Inez's birthday-only cinnamon rolls, Flinn—think Ruth Reichl topped with a dollop of Julia Child—shows how meals can be memories, and how cooking can be communication. Burnt Toast Makes You Sing Good will inspire readers (and book clubs) to reminisce about their own childhoods—and spend time in their kitchens making new memories of their own.
Available August 25
Buy Burnt Toast Makes You Sing Good at Amazon
To everyone who knows him, West Ashby has always been that guy: the cocky, popular, way-too-handsome-for-his-own-good football god who led Lawton High to the state championships. But while West may be Big Man on Campus on the outside, on the inside he's battling the grief that comes with watching his father slowly die of cancer.
Two years ago, Maggie Carleton's life fell apart when her father murdered her mother. And after she told the police what happened, she stopped speaking and hasn't spoken since. Even the move to Lawton, Alabama, couldn't draw Maggie back out. So she stayed quiet, keeping her sorrow and her fractured heart hidden away.
As West's pain becomes too much to handle, he knows he needs to talk to someone about his father—so in the dark shadows of a post-game party, he opens up to the one girl who he knows won't tell anyone else.
West expected that talking about his dad would bring some relief, or at least a flood of emotions he couldn't control. But he never expected the quiet new girl to reply, to reveal a pain even deeper than his own—or for them to form a connection so strong that he couldn't ever let her go…
Available August 25
Buy Until Friday Night at Amazon
All hell is breaking loose in the edge-of-your-seat follow-up to Havoc and Perdition from New York Times bestselling author Ann Aguirre…
The prison ship Perdition has become a post-battle charnel house with only a handful of Dred's soldiers still standing and now being hunted by Silence's trained tongueless assassins. Forging an uneasy alliance with mercenary commander Vost—who is their only chance at escape—the Dread Queen will do whatever it takes to end her life sentence on Perdition and keep the survivors alive long enough to cobble together a transport capable of getting them off station.
If Dred and her crew can win the deadly game of cat and mouse, the payoff is not only life but freedom—a prize sweeter than their wildest dreams. Yet the sadistic Silence would rather destroy Perdition than let a single soul slip from her grasp…
Available August 25
The women of Fern Michaels' New York Times bestselling Sisterhood series are beloved for bringing justice to strangers in need. And when one of their own needs help, that loyalty and commitment goes double…
Nothing compares to the bond between Sisters—except perhaps the special brotherhood between some of their menfolk. Nikki's husband, Jack Emery, and Yoko's partner, Harry Wong, have forged a deep friendship over the years. So when Jack awakens one night, knowing in his bones that Harry's in trouble, he immediately rushes to Harry's dojo.
Harry, pacing like a lion, has received a phone call from his old schoolmate Jun Yu in China. Both were educated at a Shaolin temple—the same temple where Harry's daughter, Lily, is now a student. But Jun Yu has had to vacate the temple urgently. He's managed to get his son out, but Lily is missing. And now Jun is trusting Harry to guard the most precious things in his life—his wife Ling and their two children, whom he has smuggled to America.
While long-time ally Pearl Barnes whisks Ling and her children to safety via her underground railroad, the Sisters and their allies head to the war room to make plans. Finding Lily is a top priority, and Kathryn's partner, Bert Navarro, comes up with a way for the group to travel to China. They'll go to Macau, nicknamed "the Monte Carlo of the Orient," on the pretext of opening a casino there. But what will they find once they reach their destination? Can they hope to rescue Lily when the enemy has the home advantage…and the will to kill? The odds are stacked against them, but when the Sisterhood is involved, you can always bet on the underdog…
Available August 25

Covers and description from Goodreads.com. Girl Who Reads is an Amazon advertising affiliate; a small commission is earned when purchases are made at Amazon using any Amazon links on this site. Thank you for supporting Girl Who Reads.