Who knew the girl who spent most of her Saturday nights watching
Doctor Who
marathons with her best friend would end up becoming a reality television star? Not Emma MacLean.
Emma tried to leave the nerdy girl behind as the Vice President of Operations for billionaire venture capitalist, Terrance Hunt, on the hit show
Hunt for Life
. When double tragedies occur on the same day, Emma is out of a job, but the cameras and a nation of fans continue to follow her.
Rob "Bobby" Breyer lived and breathed the professional wrestling circuit for five years. Rob happens to be a devoted Hunt for Life fan due to a chance meeting with Emma while in high school. When he reaches out to Emma in her time of crisis, he never imagines how much it will change his life.
After twelve years, their attraction still sizzles and this time, Rob's not letting Emma get away. As the cameras roll, Emma's new career and Rob's quest for glory are in the spotlight. When the heat is on, they'll need all the support they can get from the Nerdy Girl Nation.
Available October 1
Buy Nerdy Girl Nation at Amazon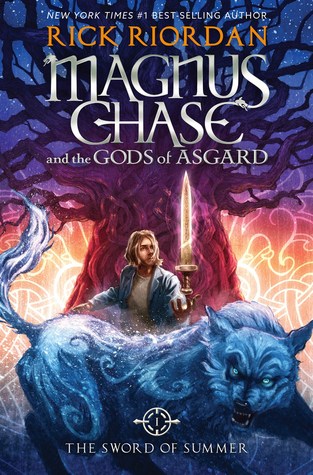 Magnus Chase has always been a troubled kid. Since his mother's mysterious death, he's lived alone on the streets of Boston, surviving by his wits, keeping one step ahead of the police and the truant officers.
One day, he's tracked down by a man he's never met—a man his mother claimed was dangerous. The man tells him an impossible secret: Magnus is the son of a Norse god.
The Viking myths are true. The gods of Asgard are preparing for war. Trolls, giants and worse monsters are stirring for doomsday. To prevent Ragnarok, Magnus must search the Nine Worlds for a weapon that has been lost for thousands of years.
When an attack by fire giants forces him to choose between his own safety and the lives of hundreds of innocents, Magnus makes a fatal decision.
Sometimes, the only way to start a new life is to die . . .
Available October 6
Buy The Sword of Summer at Amazon
New York Times bestselling author Ted Dekker delivers the gripping story of Maviah, a slave who becomes a queen in Arabia, A.D. 33.
They call her the Queen of the Outcasts. Maviah, a woman whose fate was sealed on her birth by this world-unwanted, illegitimate, female, a slave-subject to the whims of all. But then she met a man named Yeshua who opened her eyes. She found strength in his words, peace from the brutal word around her. Because of what he taught her, she has gathered her own traveling kingdom of outcasts deep in the desert, wielding an authority few have seen. But when her growing power threatens the rulers around her, they set out to crush all she loves, leaving her reeling as a slave once more. She must find Yeshua to save her people, but when she does, she will be horrified to discover that he faces his own death.
Enter a story full of intrigue, heart-wrenching defeat, uncompromising love and staggering victory-one that re-examines everything you thought you knew about the heart of Jesus's stunning message and the power that follows for those who follow his easily forgotten way.
Available October 6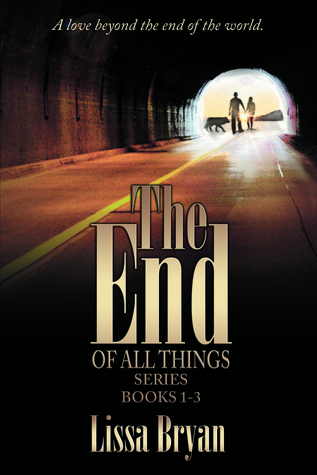 It started with a pandemic virus. Carly, the last survivor in Juneau, Alaska, struggles to survive, her only companion a wolf puppy she found starving on the streets. Justin, an ex-special forces soldier, convinces Carly to accompany him on the perilous journey across the lawless wasteland that was once the United States.
Their search for a safe home is also a journey into friendship and love. Together, they face every struggle, including an unplanned pregnancy. Despite the perils of bringing a child into a world of chaos, their baby is a symbol of hope for the other survivors they find along the way.
The walled town of Colby seems to be an ideal place for their fledgling community. With only nineteenth-century technology to aid them, they must learn skills long forgotten to provide for their basic needs, and decide how to move forward with society in a world where equality, justice, and freedom from tyranny are no longer guaranteed. When new threats emerge, Carly has to decide what she is willing to do—and how far she's willing to go—to protect what she has worked so hard to build.
Available October 11
Buy The End of All Things at Amazon
While America Singer's heart was torn between Aspen and Prince Maxon, her friend Marlee knew exactly what she wanted—and paid the price.
Revisit the captivating world of Kiera Cass's #1 New York Times bestselling Selection series in this digital original novella. Told from Marlee's point of view, this all-new 64-page story returns to the fateful Halloween when Marlee and Carter were discovered, and reveals how that night—and Prince Maxon—changed their lives forever.
The Favorite also features a teaser to The Siren!
Available October 13
The Quinn family celebrates their most dramatic Christmas yet in this enchanting sequel to Elin Hilderbrand's bestselling Winter Street.
Christmas on Nantucket finds Winter Street Inn owner Kelley Quinn and his family busily preparing for the holiday season. Though the year has brought tragedy, the Quinns have much to celebrate: Kelley has reunited with his first wife Margaret, Kevin and Isabelle have a new baby; and Ava is finally dating a nice guy.
But when Kelley's estranged wife Mitzi shows up on the island, along with Kevin's devious ex-wife Norah and a dangerously irresistible old fling of Ava's, the Inn is suddenly overrun with romantic feuds, not to mention guests. With jealousy, passion, and eggnog consumption at an all-time high, it's going to take a whole lot more than a Christmas miracle to get the Quinns--and the Inn--through the holidays intact.
Available October 13
Adriana Trigiani, the New York Times bestselling author of the blockbuster epic The Shoemaker's Wife, returns with her biggest and boldest novel yet—a hypnotic tale, based on a true story—that dazzles with the signature elements of her previous work—family ties, artistry, romance, adventure—and introduces an unforgettable new heroine: Loretta Young, an ambitious starlet struggling to survive in Hollywood's dream factory
In this spectacular saga as radiant, thrilling, and beguiling as Hollywood itself, Adriana Trigiani takes us back to Tinsel Town's golden age—an era as brutal as it was resplendent—and into the complex and glamorous world of a young actress hungry for fame and success. With meticulous, beautiful detail, Trigiani paints a rich, historical landscape of 1930s Los Angeles, where European and American artisans flocked to pursue the ultimate dream: to tell stories on the silver screen.
The movie business is booming in 1935 when twenty-one-year-old Loretta Young meets thirty-four-year-old Clark Gable on the set of The Call of the Wild. Though he's already married, Gable falls for the stunning and vivacious young actress instantly.
Far from the glittering lights of Hollywood, Sister Alda Ducci has been forced to leave her convent and begin a new journey that leads her to Loretta. Becoming Miss Young's assistant, the innocent and pious young Alda must navigate the wild terrain of Hollywood with fierce determination and a moral code that derives from her Italian roots. Over the course of decades, she and Loretta encounter scandal and adventure, choose love and passion, and forge an enduring bond of love and loyalty that will be put to the test when they eventually face the greatest obstacle of their lives.
Anchored by Trigiani's masterful storytelling that takes you on a worldwide ride of adventure from Hollywood to the shores of southern Italy, this mesmerizing epic is, at its heart, a luminous tale of the most cherished ties that bind. Brimming with larger-than-life characters both real and fictional—including stars Spencer Tracy, Myrna Loy, David Niven, Hattie McDaniel and more—it is it is the unforgettable story of one of cinema's greatest love affairs during the golden age of American movie making.
Available October 13
Buy All the Stars in Heaven at Amazon
Previously published in the anthology Santa, Baby, HOT TOY is now available as a standalone e-story for the first time!
Mayhem ensues under the mistletoe as a determined shopper grabs the very last hot toy action figure off the shelf, only to find herself plunged into the middle of a real-life spy game and in the arms of a sexy secret agent...
Available October 13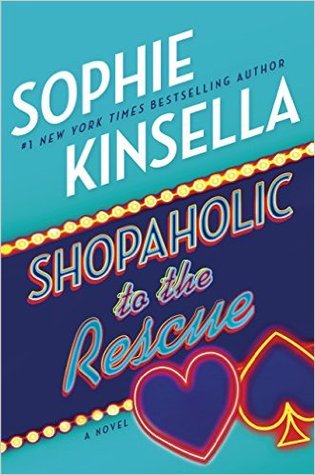 Becky Bloomwood and a hilarious cast of beloved family and friends (plus one enemy!) set off in a van to find her missing father, last heard from in Las Vegas.
Becky's father Graham and her best friend's husband, Tarquin, have disappeared from Los Angeles saying simply they have "something to take care of."
But Tarquin's wife Suze who is Becky's best friend, and Becky's mother Jane, are convinced the two men are hiding something and are in danger—their imaginations run wild. They must track them down!
Hijinks ensue as husband Luke drives Becky, daughter Minnie, Jane, Suze and other favorite Kinsella characters across country from LA to Las Vegas in search of the missing men.
Becky feels deeply guilty about ignoring her father while he was in LA, in addition Becky feels her enemy Alicia is threatening her friendship with Suze.
Available October 27
Buy Shopaholic to the Rescue at Amazon
Celebrate the holidays with New York Times bestselling author Nancy Thayer in this festive collection featuring two heartwarming tales set on Nantucket island.
A Nantucket Christmas
"As sweet and warm as a fresh-baked cookie."—RT Book Reviews
The Yuletide season's wonderful traditions are much loved by Nicole Somerset, new to Nantucket and recently married to a handsome former attorney. But the cheerful mood is soon tempered by Nicole's chilly stepdaughter, Kennedy, who arrives without a hint of holiday spirit. Determined to keep her stepmother at arm's length—or, better yet, out of the picture altogether—Kennedy schemes to sabotage Nicole's first Christmas with her new husband. Yet, in the season of miracles, holiday joy has a way of coming to all, both naughty and nice.
An Island Christmas
"Thayer vividly depicts the joys and frustrations of family life against the beautiful Nantucket backdrop."—Library Journal
It's Christmas time and Felicia has returned to her family's home on the island to marry her rugged boyfriend, Archie. Every snow-dusted street and twinkling light is picture-perfect for a dream wedding. Except a lavish ceremony is not Felicia's dream at all; it's what her mother, Jilly, wants. Worried that her daughter's life with daredevil Archie will be all hiking and skydiving, Jilly embarks on a secret matchmaking campaign for Felicia and their handsome neighbor Steven Hardy. With the arrival of Jilly's older daughter, Lauren, fueling tensions, and the family careening toward a wedding disaster, an unexpected twist reminds everyone of the true meaning of the season.
Available October 27
Buy A Very Nantucket Christmas at Amazon
Girl Who Reads is an Amazon advertising affiliate; a small commission is earned when purchases are made at Amazon using any Amazon links on this site. Thank you for supporting Girl Who Reads.