Kids will soon be home and will be "bored". Here are some popular titles to recommend. They would also make great gifts to put under the tree.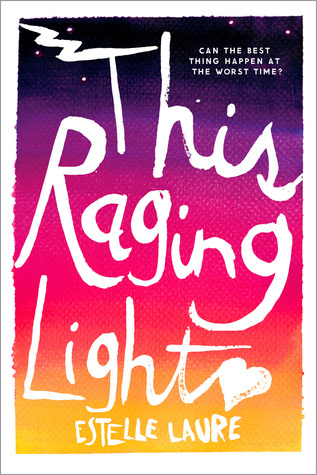 Can the best thing happen at the worst time?
Her dad went crazy. Her mom left town. She has bills to pay and a little sister to look after. Now is not the time for level-headed seventeen-year-old Lucille to fall in love. But love—messy, inconvenient love—is what she's about to experience when she falls for Digby Jones, her best friend's brother. With blazing longing that builds to a fever pitch, Estelle Laure's soulful debut will keep readers hooked and hoping until the very last page.
Buy This Raging Light at Amazon
Imagine a world without books…
In the future, books are a distant memory. The written word has been replaced by an ever-present stream of images known as Verity. In the controlling dominion of the United Vales of Fell, reading is obsolete and forbidden, and readers themselves do not—cannot—exist.
But where others see images in the stream, teenager Noelle Hartley sees words. She's obsessed with what they mean, where they came from, and why they found her.
Noelle's been keeping her dangerous fixation with words a secret, but on the night before her seventeenth birthday, a rare interruption in the stream leads her to a mysterious volume linked to an underworld of rebel book lovers known as the Nine of the Rising. With the help of the Risers and the beguiling boy Ledger, Noelle discovers that the words within her are precious clues to the books of the earlier time—and as a child of their bookless age, she might be the world's last hope of bringing them back.
Blood, Ink & Fire
is a gripping, evocative tale that asks, who would we be without books?
Buy Blood, Ink & Fire at Amazon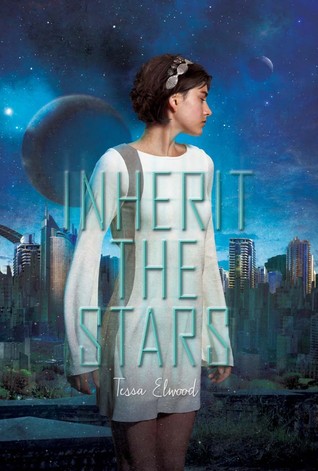 Three royal houses ruling three interplanetary systems are on the brink of collapse, and they must either ally together or tear each other apart in order for their people to survive.
Asa is the youngest daughter of the house of Fane, which has been fighting a devastating food and energy crisis for far too long. She thinks she can save her family's livelihood by posing as her oldest sister in an arranged marriage with Eagle, the heir to the throne of the house of Westlet. The appearance of her mother, a traitor who defected to the house of Galton, adds fuel to the fire, while Asa also tries to save her sister Wren's life . . . possibly from the hands of their own father.
But as Asa and Eagle forge a genuine bond, will secrets from the past and the urgent needs of their people in the present keep them divided?
Buy Inherit the Stars at Amazon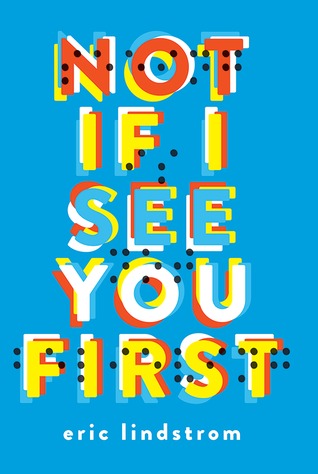 The Rules:
Don't deceive me. Ever. Especially using my blindness. Especially in public.
Don't help me unless I ask. Otherwise you're just getting in my way or bothering me.
Don't be weird. Seriously, other than having my eyes closed all the time, I'm just like you only smarter.
Parker Grant doesn't need 20/20 vision to see right through you. That's why she created the Rules: Don't treat her any differently just because she's blind, and never take advantage. There will be no second chances. Just ask Scott Kilpatrick, the boy who broke her heart.
When Scott suddenly reappears in her life after being gone for years, Parker knows there's only one way to react-shun him so hard it hurts. She has enough on her mind already, like trying out for the track team (that's right, her eyes don't work but her legs still do), doling out tough-love advice to her painfully naive classmates, and giving herself gold stars for every day she hasn't cried since her dad's death three months ago. But avoiding her past quickly proves impossible, and the more Parker learns about what really happened--both with Scott, and her dad--the more she starts to question if things are always as they seem. Maybe, just maybe, some Rules are meant to be broken.
Buy Not If I See You First at Amazon
On his own
Thomas Bellweather hasn't been in town long. Just long enough for his newlywed mother to be murdered, and for his new stepdad's cop colleagues to decide Thomas is the primary suspect.
Not that there's any evidence. But before Thomas got to Garretts Mill there had just been one other murder in twenty years.
The only person who believes him is Charlotte Rooker, little sister to three cops and, with her soft hands and sweet curves, straight-up dangerous to Thomas. Her best friend was the other murder vic. And she'd like a couple answers.
Answers that could get them both killed, and reveal a truth Thomas would die to keep hidden…
Buy Thicker Than Water at Amazon
Girl Who Reads is an Amazon advertising affiliate; a small commission is earned when purchases are made at Amazon using any Amazon links on this site. Thank you for supporting Girl Who Reads.