Is your book club gearing up for a new year and trying to decide what to read? Check out these popular book club reads.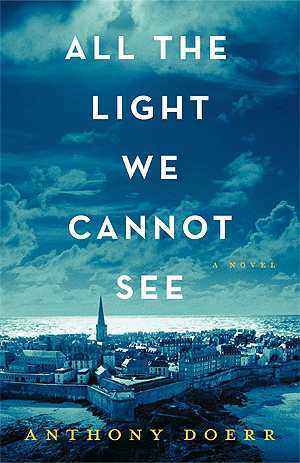 WINNER OF THE PULITZER PRIZE
From the highly acclaimed, multiple award-winning Anthony Doerr, the beautiful, stunningly ambitious instant New York Times bestseller about a blind French girl and a German boy whose paths collide in occupied France as both try to survive the devastation of World War II.
Marie-Laure lives with her father in Paris near the Museum of Natural History, where he works as the master of its thousands of locks. When she is six, Marie-Laure goes blind and her father builds a perfect miniature of their neighborhood so she can memorize it by touch and navigate her way home. When she is twelve, the Nazis occupy Paris and father and daughter flee to the walled citadel of Saint-Malo, where Marie-Laure's reclusive great-uncle lives in a tall house by the sea. With them they carry what might be the museum's most valuable and dangerous jewel.
In a mining town in Germany, the orphan Werner grows up with his younger sister, enchanted by a crude radio they find. Werner becomes an expert at building and fixing these crucial new instruments, a talent that wins him a place at a brutal academy for Hitler Youth, then a special assignment to track the resistance. More and more aware of the human cost of his intelligence, Werner travels through the heart of the war and, finally, into Saint-Malo, where his story and Marie-Laure's converge.
Buy All the Light We Cannot See at Amazon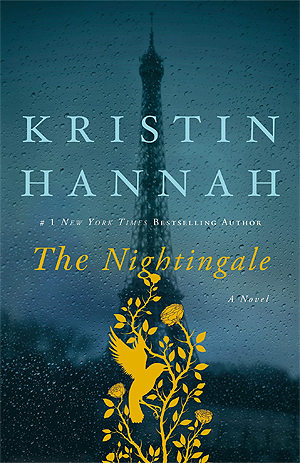 In love we find out who we want to be.
In war we find out who we are.
FRANCE, 1939
In the quiet village of Carriveau, Vianne Mauriac says goodbye to her husband, Antoine, as he heads for the Front. She doesn't believe that the Nazis will invade France...but invade they do, in droves of marching soldiers, in caravans of trucks and tanks, in planes that fill the skies and drop bombs upon the innocent. When France is overrun, Vianne is forced to take an enemy into her house, and suddenly her every move is watched; her life and her child's life is at constant risk. Without food or money or hope, as danger escalates around her, she must make one terrible choice after another.
Vianne's sister, Isabelle, is a rebellious eighteen-year-old girl, searching for purpose with all the reckless passion of youth. While thousands of Parisians march into the unknown terrors of war, she meets the compelling and mysterious Gäetan, a partisan who believes the French can fight the Nazis from within France, and she falls in love as only the young can...completely. When he betrays her, Isabelle races headlong into danger and joins the Resistance, never looking back or giving a thought to the real--and deadly--consequences.
With courage, grace and powerful insight, bestselling author Kristin Hannah takes her talented pen to the epic panorama of WWII and illuminates an intimate part of history seldom seen: the women's war. The Nightingale tells the stories of two sisters, separated by years and experience, by ideals, passion and circumstance, each embarking on her own dangerous path toward survival, love, and freedom in German-occupied, war-torn France--a heartbreakingly beautiful novel that celebrates the resilience of the human spirit and the durability of women. It is a novel for everyone, a novel for a lifetime.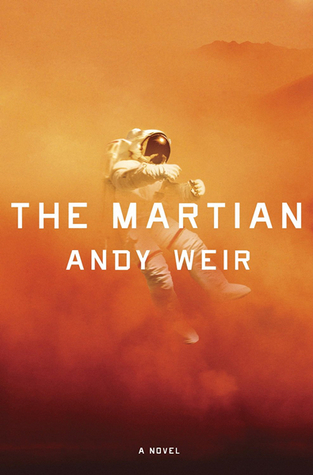 Six days ago, astronaut Mark Watney became one of the first people to walk on Mars. Now, he's sure he'll be the first person to die there.
After a dust storm nearly kills him and forces his crew to evacuate the planet while thinking him dead, Mark finds himself stranded on Mars' surface, completely alone, with no way to signal Earth that he's alive — and even if he could get word out, his supplies would be gone years before a rescue could arrive.
Chances are, though, he won't have time to starve to death. The damaged machinery, unforgiving environment or plain-old "human error" are much more likely to kill him first. But Mark's not ready to quit. Armed with nothing but his ingenuity and his engineering skills — and a gallows sense of humor that proves to be his greatest source of strength – he embarks on a dogged quest to stay alive, using his botany expertise to grow food and even hatching a mad plan to contact NASA back on Earth.
As he overcomes one seemingly insurmountable obstacle after the next, Mark begins to let himself believe he might make it off the planet alive – but Mars has plenty of surprises in store for him yet.
Grounded in real, present-day science from the first page to the last, yet propelled by a brilliantly ingenious plot that surprises the reader again and again, The Martian is a truly remarkable thriller: an impossible-to-put-down suspense novel that manages to read like a real-life survival tale.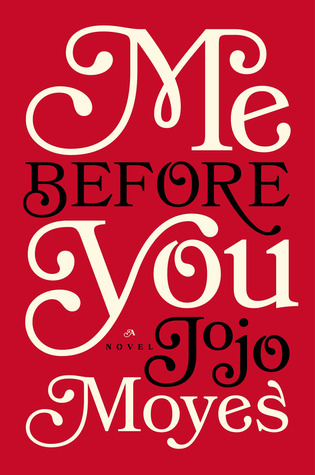 Lou Clark knows lots of things. She knows how many footsteps there are between the bus stop and home. She knows she likes working in The Buttered Bun tea shop and she knows she might not love her boyfriend Patrick.
What Lou doesn't know is she's about to lose her job or that knowing what's coming is what keeps her sane.
Will Traynor knows his motorcycle accident took away his desire to live. He knows everything feels very small and rather joyless now and he knows exactly how he's going to put a stop to that.
What Will doesn't know is that Lou is about to burst into his world in a riot of colour. And neither of them knows they're going to change the other for all time.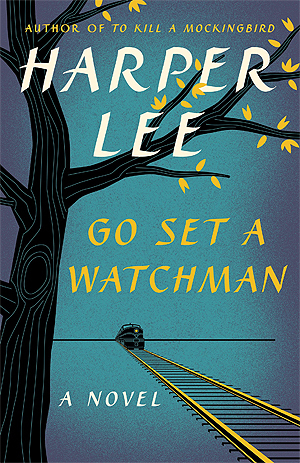 From Harper Lee comes a landmark new novel set two decades after her beloved Pulitzer Prize-winning masterpiece,
To Kill a Mockingbird
.
Maycomb, Alabama. Twenty-six-year-old Jean Louise Finch--"Scout"--returns home from New York City to visit her aging father, Atticus. Set against the backdrop of the civil rights tensions and political turmoil that were transforming the South, Jean Louise's homecoming turns bittersweet when she learns disturbing truths about her close-knit family, the town and the people dearest to her. Memories from her childhood flood back, and her values and assumptions are thrown into doubt. Featuring many of the iconic characters from
To Kill a Mockingbird
,
Go Set a Watchman
perfectly captures a young woman, and a world, in a painful yet necessary transition out of the illusions of the past--a journey that can be guided only by one's conscience.
Written in the mid-1950s,
Go Set a Watchman
imparts a fuller, richer understanding and appreciation of Harper Lee. Here is an unforgettable novel of wisdom, humanity, passion, humor and effortless precision--a profoundly affecting work of art that is both wonderfully evocative of another era and relevant to our own times. It not only confirms the enduring brilliance of To Kill a Mockingbird, but also serves as its essential companion, adding depth, context and new meaning to an American classic.
Buy Go Set a Watchman at Amazon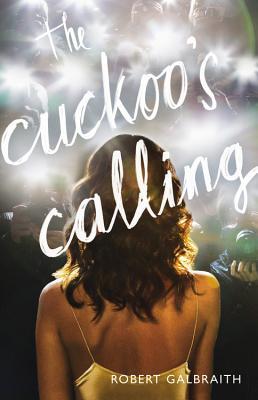 A BRILLIANT DEBUT MYSTERY IN A CLASSIC VEIN: DETECTIVE CORMORAN STRIKE INVESTIGATES A SUPERMODEL'S SUICIDE.
After losing his leg to a land mine in Afghanistan, Cormoran Strike is barely scraping by as a private investigator. Strike is down to one client, and creditors are calling. He has also just broken up with his longtime girlfriend and is living in his office.
Then John Bristow walks through his door with an amazing story: His sister, the legendary supermodel Lula Landry, known to her friends as the Cuckoo, famously fell to her death a few months earlier. The police ruled it a suicide, but John refuses to believe that. The case plunges Strike into the world of multimillionaire beauties, rock-star boyfriends, and desperate designers, and it introduces him to every variety of pleasure, enticement, seduction, and delusion known to man.
You may think you know detectives, but you've never met one quite like Strike. You may think you know about the wealthy and famous, but you've never seen them under an investigation like this. Introducing Cormoran Strike, this is the acclaimed first crime novel by J.K. Rowling, writing under the pseudonym Robert Galbraith.
Buy The Cuckoo's Calling at Amazon
Meg, Jo, Amy, and Beth--four "little women" enduring hardships and enjoying adventures in Civil War New England
The charming story of the March sisters, Little Women has been adored for generations. Readers have rooted for Laurie in his pursuit of Jo's hand, cried over little Beth's untimely death, and dreamed of traveling through Europe with old Aunt March and Amy. Aspiring writers have found inspiration in Jo's devotion to her writing. In this simple, enthralling tale, Louisa May Alcott has created four of American literature's most beloved women.
In her enlightening, thoughtful introduction, Elaine Showalter discusses Louisa May Alcott's influences and her aspirations for Little Women, as well as the impact the novel has had on such women writers as Joyce Carol Oates and Cynthia Ozick.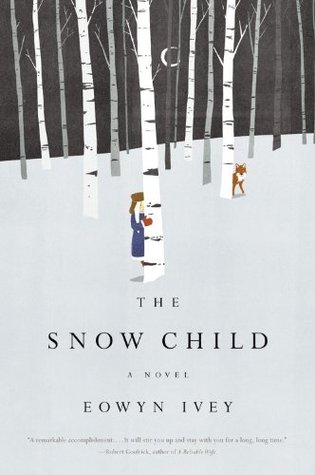 Alaska, 1920: a brutal place to homestead and especially tough for recent arrivals Jack and Mabel. Childless, they are drifting apart--he breaking under the weight of the work of the farm, she crumbling from loneliness and despair. In a moment of levity during the season's first snowfall, they build a child out of snow. The next morning, the snow child is gone--but they glimpse a young, blonde-haired girl running through the trees. This little girl, who calls herself Faina, seems to be a child of the woods. She hunts with a red fox at her side, skims lightly across the snow, and somehow survives alone in the Alaskan wilderness. As Jack and Mabel struggle to understand this child who could have stepped from the pages of a fairy tale, they come to love her as their own daughter. But in this beautiful, violent place things are rarely as they appear, and what they eventually learn about Faina will transform all of them.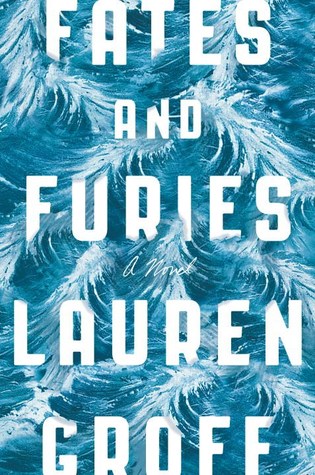 Every story has two sides. Every relationship has two perspectives. And sometimes, it turns out, the key to a great marriage is not its truths but its secrets. At the core of this rich, expansive, layered novel, Lauren Groff presents the story of one such marriage over the course of twenty-four years.
At age twenty-two, Lotto and Mathilde are tall, glamorous, madly in love, and destined for greatness. A decade later, their marriage is still the envy of their friends, but with an electric thrill we understand that things are even more complicated and remarkable than they have seemed.
Buy Fates and Furies at Amazon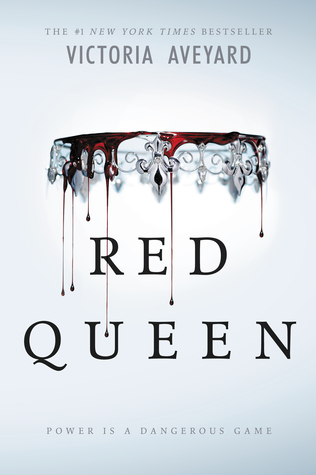 This is a world divided by blood – red or silver.
The Reds are commoners, ruled by a Silver elite in possession of god-like superpowers. And to Mare Barrow, a seventeen-year-old Red girl from the poverty-stricken Stilts, it seems like nothing will ever change.
That is, until she finds herself working in the Silver Palace. Here, surrounded by the people she hates the most, Mare discovers that, despite her red blood, she possesses a deadly power of her own. One that threatens to destroy the balance of power.
Fearful of Mare's potential, the Silvers hide her in plain view, declaring her a long-lost Silver princess, now engaged to a Silver prince. Despite knowing that one misstep would mean her death, Mare works silently to help the Red Guard, a militant resistance group, and bring down the Silver regime.
But this is a world of betrayal and lies, and Mare has entered a dangerous dance – Reds against Silvers, prince against prince, and Mare against her own heart ...
Girl Who Reads is an Amazon advertising affiliate; a small commission is earned when purchases are made at Amazon using any Amazon links on this site. Thank you for supporting Girl Who Reads.