It is a new year and there are some great books expected to come out. We are excited for all the wonderful reading to come. Here are a few new releases you might not want to miss.
From the New York Times bestselling author of
Midwives
and
The Sandcastle Girls
comes the spellbinding tale of a party gone horribly wrong: two men lie dead in a suburban living room; two women are on the run from police; and a marriage is ripping apart at the seams.
When Richard Chapman offers to host his younger brother's bachelor party, he expects a certain amount of debauchery. He sends his wife, Kristin, and young daughter off to his mother-in-law's for the weekend, and he opens his Westchester home to his brother's friends and their hired entertainment. What he does not expect is this: bacchanalian drunkenness, a dangerously intimate moment in his guest bedroom, and two naked women stabbing and killing their Russian bodyguards before driving off into the night. In the aftermath, Richard's life rapidly spirals into a nightmare. The police throw him out of his home, now a crime scene; his investment banking firm puts him on indefinite leave; and his wife finds herself unable to forgive him for the moment he shared with a dark-haired girl in the guest room. But the dark-haired girl, Alexandra, faces a much graver danger. In one breathless, violent night, she is free, running to escape the police who will arrest her and the gangsters who will kill her in a heartbeat. A captivating, chilling story about shame and scandal,
The Guest Room
is a riveting novel from one of our greatest storytellers.
Available January 5
Buy The Guest Cottage at Amazon
Who will hold the winning hand? Sherlock meets Ocean's Eleven in this wickedly funny, action-packed crime caper.
Darkus Knightley is used to expecting the unexpected. An extraordinary solver of crimes, with immense powers of deduction, and regularly found bedecked in tweed, Darkus is anything but the average 13-year-old. But he is the person to call when strange goings-on are afoot!
Despite trying to leave his detective ways behind to lead a normal teenage life, when his father's loyal housekeeper, Bogna, goes missing, Darkus must return to the family fold and follow the clues to America and the bright lights of Las Vegas. Alongside his father, Alan, and stepsister, Tilly, Darkus must once again face the deadly criminal organisation the Combination – and this time, all bets are off. With danger at every turn, Knightley and Son will need an ace or two up their sleeves in order to win this game. Will the odds be in our detective duo's favour? Or will this be the Knightleys' final roll of the dice?
Perfect for fans of Sherlock, this thrilling crime adventure will keep you on the edge of your seats.
Available January 7
Buy Knightley & Son: 3 of a Kind at Amazon
From the USA TODAY and Sunday Times International Bestseller comes the romantic comedy for every woman who's ever suspected that it really isn't her... it's him
"Michele's writing is so engaging and witty." Sophie Kinsella
Ever thought about recycling your Ex?
Best friends Catherine, Rachel & Sarah are fun, smart, successful and single - just like millions of women with a low tolerance for idiocy in their dates.
Mr. Right hasn't turned up yet, and Mr. Right-Now isn't worth booking a wax appointment for. So when Catherine, London's finest matchmaker, gets Rachel and Sarah to join her dating site where they can recycle their ex-boyfriends in exchange for an upgrade, they soon realize that anything could happen . . .
Three best friends, proving that sometimes it really isn't you... it's him.
Available January 14
Buy Match Me If You Can at Amazon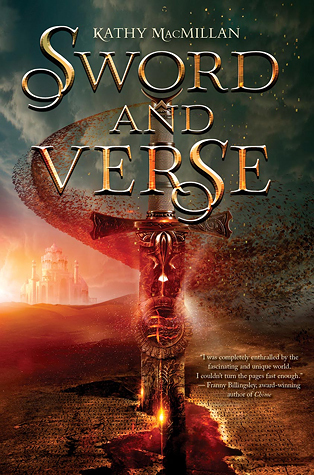 Raisa was just a child when she was sold to work as a slave in the kingdom of Qilara. Despite her young age, her father was teaching her to read and write, grooming her to take his place as a Learned One. In Qilara, the Arnathim, like Raisa, are the lowest class, and literacy is a capital offense. What's more, only the king, prince, tutor, and tutor-in-training are allowed to learn the very highest order language, the language of the gods. So when the tutor-in-training is executed for teaching slaves this sacred language, and Raisa is selected to replace her, Raisa knows any slipup on her part could mean death.
Keeping her secret is hard enough, but the romance that's been growing between her and Prince Mati isn't helping matters. Then Raisa is approached by the Resistance—an underground army of slave rebels—to help liberate Arnath slaves. She wants to free her people, but that would mean aiding a war against Mati. As Raisa struggles with what to do, she discovers a secret that the Qilarites have been hiding for centuries—one that, if uncovered, could bring the kingdom to its knees.
Available January 19
When Friday Barnes solves a bank robbery, she uses the reward money to send herself to Highcrest Academy, the most exclusive boarding school in the country--and discovers it's a hotbed of crime!
Soon she's investigating everything from disappearing homework to the terrifying Yeti haunting the school swamp. But the biggest mystery yet is Ian Wainscott, the handsomest (and most arrogant) boy in school who inexplicably hates her. Will the homework be found? Can they ever track down the Yeti? And why is Ian out to ruin her?
With black-and-white art throughout, this is the launch of an exciting new mystery series!
Available January 19
Buy Friday Barnes, Girl Detective at Amazon
Lily LeBlanc isn't versed in the art of casual sex, but after seven years in an on-again, off-again relationship, she's definitely willing to give it a shot. And who better to try it with than her best friend's boyfriend's best friend? What could possibly go wrong? Nothing at all.
NHL player, Randy Ballistic, lives up to his last name on the ice and in the bedroom. His best friend and teammate has recently given up the puck bunnies and traded them in for a real girlfriend. And she just happens to have a seriously feisty, extra-hot best friend on the rebound. Randy's more than happy to be Lily's spring board back into the dating scene.
Casual sex is only casual until those pesky things called emotions get involved. Once that happens, someone's bound to gets pucked over.
Available January 24
A reluctant groom and an impulsive one…
Jason Manning is content with his life as a bachelor, a slob and a sports fan. Then a precocious teen named Carrie Weston decides to play matchmaker, introducing him to her mother. To his relief, Charlotte is as uninterested in marriage as he is. But Jason's feelings start to change once he gets to know his Bride on the Loose.
James Wilkens was almost a Manning groom—because he almost married one of the Manning sisters. With that broken engagement behind him, he spends New Year's Eve in Las Vegas…where he meets Summer Lawton. She's just suffered a painful betrayal, and James promises her that in a year she'll be over it. To prove his point, he makes a date to meet her in Vegas Same Time, Next Year. Except it turns out to be more than a date—it's a wedding!
Available January 26
Buy The Manning Grooms at Amazon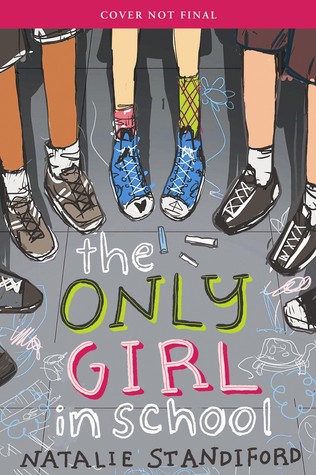 From the acclaimed author of
The Secret Tree
comes the story of a girl who finds herself a sudden outsider in the loneliest place in the world--middle school.
When Claire's best friend moves away just before the start of fifth grade, Claire suddenly becomes the only girl in the entire elementary school. While the boys are resentful that she gets a bathroom all to herself, Claire soon sees the lonelier side of things--until a few incidents put her quite literally in the spotlight.
Available January 26
Buy The Only Girl in School at Amazon
Girl Who Reads is an Amazon advertising affiliate; a small commission is earned when purchases are made at Amazon using any Amazon links on this site. Thank you for supporting Girl Who Reads.