Not sure what to read this month. Here's a peek at what is racing up the charts at Goodreads.
Brooklyn, 1947: in the midst of a blizzard, in a two-family brownstone, two babies are born minutes apart to two women. They are sisters by marriage with an impenetrable bond forged before and during that dramatic night; but as the years progress, small cracks start to appear and their once deep friendship begins to unravel. No one knows why, and no one can stop it. One misguided choice; one moment of tragedy. Heartbreak wars with happiness and almost but not quite wins.
From debut novelist Lynda Cohen Loigman comes
The Two-Family House
, a moving family saga filled with heart, emotion, longing, love, and mystery.
Buy The Two-Family House at Amazon
Are you a special snowflake? Do you love networking to advance your career? Have you never wasted a fresh new day surfing the internet? Ugh. This book is not for you. Please go away.
Sarah's Scribbles
— casually drawn, perfectly on-point comics by young Brooklyn-based artist Sarah Andersen — confront head-on the horrors, anxiety, and awkwardness of modern adult life. From the agony of holding hands with a gorgeous guy to the yawning pit of hell that is the wifi gone down to the eye-watering pain of eating too-hot pizza because one cannot stand to wait for it to cool down, Sarah fearlessly documents it all.
Like the work of fellow Millennial authors Allie Brosh, Grace Helbig, and Gemma Correll, Sarah's total frankness on extremely personal issues such as body image, self-consciousness, introversion, relationships, and bra-washing makes her comics highly relatable and consistently hilarious.
Buy Adulthood is a Myth at Amazon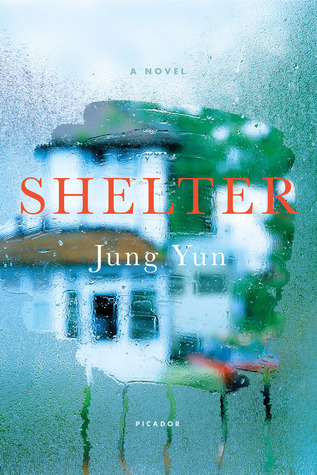 You can never know what goes on behind closed doors.
One of The Millions' Most Anticipated Books of the Year (Selected by Edan Lepucki)
Kyung Cho is a young father burdened by a house he can't afford. For years, he and his wife, Gillian, have lived beyond their means. Now their debts and bad decisions are catching up with them, and Kyung is anxious for his family's future.
A few miles away, his parents, Jin and Mae, live in the town's most exclusive neighborhood, surrounded by the material comforts that Kyung desires for his wife and son. Growing up, they gave him every possible advantage—private tutors, expensive hobbies—but they never showed him kindness. Kyung can hardly bear to see them now, much less ask for their help. Yet when an act of violence leaves Jin and Mae unable to live on their own, the dynamic suddenly changes, and he's compelled to take them in. For the first time in years, the Chos find themselves living under the same roof. Tensions quickly mount as Kyung's proximity to his parents forces old feelings of guilt and anger to the surface, along with a terrible and persistent question: how can he ever be a good husband, father, and son when he never knew affection as a child?
As
Shelter
veers swiftly toward its startling conclusion, Jung Yun leads us through dark and violent territory, where, unexpectedly, the Chos discover hope.
Shelter
is a masterfully crafted debut novel that asks what it means to provide for one's family and, in answer, delivers a story as riveting as it is profound.
From Harvard sociologist and MacArthur "Genius" Matthew Desmond, a landmark work of scholarship and reportage that will forever change the way we look at poverty in America
In this brilliant, heartbreaking book, Matthew Desmond takes us into the poorest neighborhoods of Milwaukee to tell the story of eight families on the edge. Arleen is a single mother trying to raise her two sons on the $20 a month she has left after paying for their rundown apartment. Scott is a gentle nurse consumed by a heroin addiction. Lamar, a man with no legs and a neighborhood full of boys to look after, tries to work his way out of debt. Vanetta participates in a botched stickup after her hours are cut. All are spending almost everything they have on rent, and all have fallen behind.
The fates of these families are in the hands of two landlords: Sherrena Tarver, a former schoolteacher turned inner-city entrepreneur, and Tobin Charney, who runs one of the worst trailer parks in Milwaukee. They loathe some of their tenants and are fond of others, but as Sherrena puts it, "Love don't pay the bills." She moves to evict Arleen and her boys a few days before Christmas.
Even in the most desolate areas of American cities, evictions used to be rare. But today, most poor renting families are spending more than half of their income on housing, and eviction has become ordinary, especially for single mothers. In vivid, intimate prose, Desmond provides a ground-level view of one of the most urgent issues facing America today. As we see families forced into shelters, squalid apartments, or more dangerous neighborhoods, we bear witness to the human cost of America's vast inequality—and to people's determination and intelligence in the face of hardship.
Based on years of embedded fieldwork and painstakingly gathered data, this masterful book transforms our understanding of extreme poverty and economic exploitation while providing fresh ideas for solving a devastating, uniquely American problem. Its unforgettable scenes of hope and loss remind us of the centrality of home, without which nothing else is possible.
Buy Evicted: Poverty and Profit in the American City at Amazon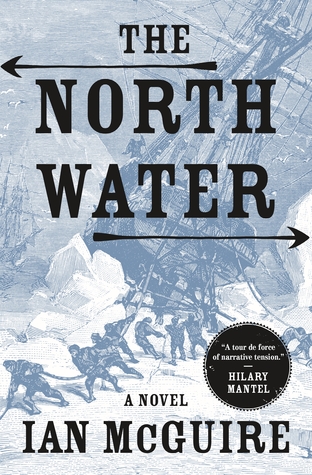 A nineteenth-century whaling ship sets sail for the Arctic with a killer aboard in this dark, sharp, and highly original tale that grips like a thriller.
Behold the man: stinking, drunk, and brutal. Henry Drax is a harpooner on the Volunteer, a Yorkshire whaler bound for the rich hunting waters of the arctic circle. Also aboard for the first time is Patrick Sumner, an ex-army surgeon with a shattered reputation, no money, and no better option than to sail as the ship's medic on this violent, filthy, and ill-fated voyage.
In India, during the Siege of Delhi, Sumner thought he had experienced the depths to which man can stoop. He had hoped to find temporary respite on the Volunteer, but rest proves impossible with Drax on board. The discovery of something evil in the hold rouses Sumner to action. And as the confrontation between the two men plays out amid the freezing darkness of an arctic winter, the fateful question arises: who will survive until spring?
With savage, unstoppable momentum and the blackest wit, The North Water weaves a superlative story of humanity under the most extreme conditions.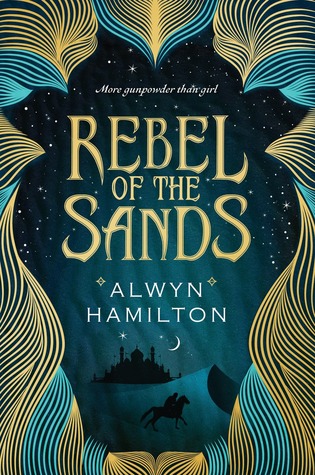 She's more gunpowder than girl—and the fate of the desert lies in her hands.
Mortals rule the desert nation of Miraji, but mystical beasts still roam the wild and barren wastes, and rumor has it that somewhere, djinni still practice their magic. But there's nothing mystical or magical about Dustwalk, the dead-end town that Amani can't wait to escape from.
Destined to wind up "wed or dead," Amani's counting on her sharpshooting skills to get her out of Dustwalk. When she meets Jin, a mysterious and devastatingly handsome foreigner, in a shooting contest, she figures he's the perfect escape route. But in all her years spent dreaming of leaving home, she never imagined she'd gallop away on a mythical horse, fleeing the murderous Sultan's army, with a fugitive who's wanted for treason. And she'd never have predicted she'd fall in love with him...or that he'd help her unlock the powerful truth of who she really is.
Buy Rebel of the Sands at Amazon
Get even more book news in your inbox by signing up for our newsletter: http://eepurl.com/mHTVL. Girl Who Reads is an Amazon advertising affiliate; a small commission is earned when purchases are made at Amazon using any Amazon links on this site. Thank you for supporting Girl Who Reads.