by Susan Roberts
I was born in Detroit and even after my family moved to the suburbs, I spent a lot of time in the city going to the Art Museum and rock concerts like the Beatles in 1964. I went to college in Detroit before moving South. I still have a great love for the city, despite all of the hard times that its gone through and I hope for better days ahead for this once fantastic city.
Detroit: An American Autopsy by Charlie LeDuff
I was born in Detroit but like many families of the early 50s, mine moved to the suburbs. Even though we were in the suburbs, our lives were still shadowed by what went on in the city. Like Charlie, after college, I moved as far away from Detroit as I could get, but unlike Charlie, I never went back. I keep up with the news and knew that the city was in trouble but Charlie's book put names and faces to the troubles. Charlie was a reporter for the Detroit News and he reports about the various problems going on in the city in the last 20 years. I found his chapters on the fire departments to be especially touching - to know that they are risking their lives on a daily basis without proper equipment is just so wrong.
At first I wondered if this book would touch people who didn't know Detroit as much as it did me. But after reading it, I think that it should be read by everyone. I think what has and is happening to Detroit is going to be replicated all over this country and people need to be prepared. Thank you for a fantastic book about a once fantastic and beautiful city.
Buy Detroit: An American Autopsy at Amazon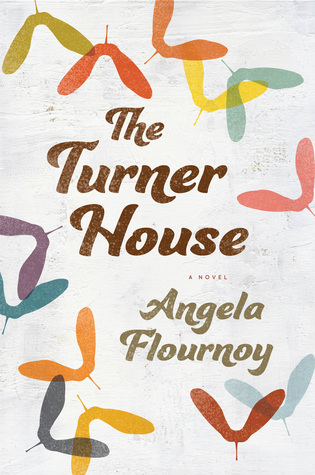 The Turner House by Angela Flournoy
The Turner House is Angela Flournoy's first novel and it shows incredible talent for a first novel - I can only imagine where she will go from here. I look forward to following her writing career. The Turner House is about a home on the east side of Detroit that was lived in by Francis and Viola Turner and their 13 children. Francis has died (though we meet him through flashbacks) and Viola is living with her oldest son Cha-Cha due to her health. Due to the economic crisis in Detroit, more is owed on the house than it can be sold for and the family needs to decide what to do about it. Even though there are a lot of characters in the book, the author mainly concentrates on the parents, Cha-Cha and the youngest child Lelah. This is a family full of arguments and dissension but its also a family full of love and laughter and memories. I really enjoyed this book and would love to read about this family again in another book. I highly recommend it!
Buy The Turner House at Amazon
Do you have any Detroit books to recommend?
Susan Roberts, Reviewer. Susan grew up in the Detroit area but after deciding that city life wasn't for her she moved to North Carolina after college. She and her husband have several acres of land and they enjoy gardening and canning vegetables in the summer. They travel extensively and just returned from a month in Paris. Susan reads almost anything (and the piles of books in her house prove that) but her favorite genres are Southern fiction, women's fiction and thrillers. You can connect with Susan on Facebook or Twitter.
Get even more book news in your inbox by signing up for our newsletter: http://eepurl.com/mHTVL. Girl Who Reads is an Amazon advertising affiliate; a small commission is earned when purchases are made at Amazon using any Amazon links on this site. Thank you for supporting Girl Who Reads.