Now is the time to chose your new Book of the Month Club book. Haven't joined yet? Then take advantage of the April Special and get
50% off your 3-month membership
with code
APR50.
You will get 3 HARDCOVER books for just $7.50 each. What a deal!
Let's take a closer look at the selection for April:
In an obsessive mystery as thrilling as
The Girl on the Train
and
The Husband's Secret
, New York Times bestselling author J.T. Ellison will make you question every twist in her page-turning novel—and wonder which of her vividly drawn characters you should trust.
The day Aubrey Hamilton's husband is declared dead by the state of Tennessee should bring closure so she can move on with her life. But Aubrey doesn't want to move on; she wants Josh back. It's been five years since he disappeared, since their blissfully happy marriage—they were happy, weren't they?—screeched to a halt and Aubrey became the prime suspect in his disappearance. Five years of emptiness, solitude, loneliness, questions. Why didn't Josh show up at his friend's bachelor party? Was he murdered? Did he run away? And now, all this time later, who is the mysterious yet strangely familiar figure suddenly haunting her new life?
In
No One Knows
, the New York Times bestselling coauthor of the Nicholas Drummond series expertly peels back the layers of a complex woman who is hiding dark secrets beneath her unassuming exterior. This masterful thriller for fans of Gillian Flynn, Liane Moriarty, and Paula Hawkins will pull readers into a you'll-never-guess merry-go-round of danger and deception. Round and round and round it goes, where it stops…no one knows.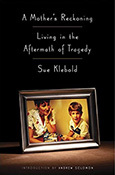 On April 20, 1999, Eric Harris and Dylan Klebold walked into Columbine High School in Littleton, Colorado. Over the course of minutes, they would kill twelve students and a teacher and wound twenty-four others before taking their own lives.
For the last sixteen years, Sue Klebold, Dylan's mother, has lived with the indescribable grief and shame of that day. How could her child, the promising young man she had loved and raised, be responsible for such horror? And how, as his mother, had she not known something was wrong? Were there subtle signs she had missed? What, if anything, could she have done differently?
These are questions that Klebold has grappled with every day since the Columbine tragedy. In A Mother's Reckoning, she chronicles with unflinching honesty her journey as a mother trying to come to terms with the incomprehensible. In the hope that the insights and understanding she has gained may help other families recognize when a child is in distress, she tells her story in full, drawing upon her personal journals, the videos and writings that Dylan left behind, and on countless interviews with mental health experts.
Filled with hard-won wisdom and compassion,
A Mother's Reckoning
is a powerful and haunting book that sheds light on one of the most pressing issues of our time. And with fresh wounds from the recent Newtown and Charleston shootings, never has the need for understanding been more urgent.
Author profits from the book will be donated to research and to charitable foundations focusing on mental health issues.
On September 11, 2001, John Smith was a freshman in college, on the path to becoming a doctor. But with the fall of the Twin Towers came a turning point in his life. After graduating he joined the Central Intelligence Agency, determined to get himself to Afghanistan and into the center of the action. Through persistence and hard work he was fast-tracked to a clandestine operations position overseas. Dropped into a remote region of Afghanistan, he received his baptism by fire. Frustrated by bureaucratic red tape, a widespread lack of knowledge of the local customs and culture and an attitude of complacency that hindered his ability to combat the local Taliban, John confounded his peers by dressing like a native and mastering the local dialect, making contact and building sources within several deadly terrorist networks. His new approach resulted in unprecedented successes, including the uncovering the largest IED network in the world, responsible for killing hundreds of US soldiers. Meanwhile, John had to keep up false pretenses with his family, girlfriend and friends--nobody could know what he did for a living--and deal with the emotional turbulence of constantly living a lie. His double life was building to an explosive resolution, with repercussions that would have far reaching consequences.
On the evening of May 3rd, 1937, ninety-seven people board the Hindenburg for its final, doomed flight to Lakehurst, New Jersey. Among them are a frightened stewardess who is not what she seems; the steadfast navigator determined to win her heart; a naive cabin boy eager to earn a permanent spot on the world's largest airship; an impetuous journalist who has been blacklisted in her native Germany; and an enigmatic American businessman with a score to settle. Over the course of three hazy, champagne-soaked days their lies, fears, agendas, and hopes for the future are revealed.
Flight of Dreams
is a fiercely intimate portrait of the real people on board the last flight of the Hindenburg. Behind them is the gathering storm in Europe and before them is looming disaster. But for the moment they float over the Atlantic, unaware of the inexorable, tragic fate that awaits them.
Brilliantly exploring one of the most enduring mysteries of the twentieth century,
Flight of Dreams
is that rare novel with spellbinding plotting that keeps you guessing till the last page and breathtaking emotional intensity that stays with you long after.
A warm, funny and acutely perceptive debut novel about four adult siblings and the fate of the shared inheritance that has shaped their choices and their lives.
Every family has its problems. But even among the most troubled, the Plumb family stands out as spectacularly dysfunctional. Years of simmering tensions finally reach a breaking point on an unseasonably cold afternoon in New York City as Melody, Beatrice, and Jack Plumb gather to confront their charismatic and reckless older brother, Leo, freshly released from rehab. Months earlier, an inebriated Leo got behind the wheel of a car with a nineteen-year-old waitress as his passenger. The ensuing accident has endangered the Plumbs joint trust fund, "The Nest" which they are months away from finally receiving. Meant by their deceased father to be a modest mid-life supplement, the Plumb siblings have watched The Nest's value soar along with the stock market and have been counting on the money to solve a number of self-inflicted problems.
Melody, a wife and mother in an upscale suburb, has an unwieldy mortgage and looming college tuition for her twin teenage daughters. Jack, an antiques dealer, has secretly borrowed against the beach cottage he shares with his husband, Walker, to keep his store open. And Bea, a once-promising short-story writer, just can't seem to finish her overdue novel. Can Leo rescue his siblings and, by extension, the people they love? Or will everyone need to reimagine the future they've envisioned? Brought together as never before, Leo, Melody, Jack, and Beatrice must grapple with old resentments, present-day truths, and the significant emotional and financial toll of the accident, as well as finally acknowledge the choices they have made in their own lives.
This is a story about the power of family, the possibilities of friendship, the ways we depend upon one another and the ways we let one another down. In this tender, entertaining, and deftly written debut, Sweeney brings a remarkable cast of characters to life to illuminate what money does to relationships, what happens to our ambitions over the course of time, and the fraught yet unbreakable ties we share with those we love.
Read why Ellie Kemper chose The Nest:
The Nest
does not meander gently through the paths of four troubled siblings and their various problems; it flies. I apologize for the bird pun in the very first sentence of this review, but what can I say? I'm giddy. I could not put this book down. The Plumb family is a messed-up, dysfunctional, self-obsessed unit full of messed-up dysfunctional, self-obsessed members – much like your family or mine. What makes their journey a delight to read is the way that Cynthia D'Aprix Sweeney seamlessly and artfully weaves their stories together. I've always been fascinated by the fact that an artist can induce pleasure from essentially unlikeable characters, and Ms. Sweeney does just that in this captivating story.
"The Nest" refers to the Plumb siblings' shared trust fund, which they are due to receive on the birthday of the youngest sibling's 40th birthday. As is often the case with oldest siblings (I myself am the second of four – incidentally, the second child is historically regarded as the "dove-like" child who can "do no wrong"), the eldest Plumb brother goes and gets himself into an accident mere months away from this long-awaited payday. The financial consequences from this event put the entire Nest in danger, and the remaining three siblings are left scrambling as this promised jackpot disappears before their eyes.
As a result of counting on this trust fund for years, the Plumb children have remained as just that: children. Their arrested development has produced any number of irresponsible life choices; Jack and Melody insist on living beyond their means to keep up appearances, Bea remains stunted in a writing career that never quite blossomed, and Leo Plumb appears to live first, foremost, and solely for himself. What the author does so masterfully in this novel is to continuously rotate the points of view; each chapter is told through a different character's eyes. In this way, the story never takes a moment's rest.
While reading this book, I involuntarily assigned the cast of
Mad Men
to play the various characters. I saw John Slattery as Leo, Vincent Kartheiser as Jack, Elisabeth Moss as Melody (we would have to age her a bit, but it could work). I think this is a comment on how easily the story dances in the reader's mind; it lives and breathes and is as immediate as a theater piece playing out before your eyes. I was sad to reach the last page. I hope that Cynthia D'Aprix Sweeney writes another one, very soon.
Remember sign up now with code
APR50
to get 50% off your 3-month subscription to the Book of the Month Club,
Get even more book news in your inbox by signing up for our newsletter: http://eepurl.com/mHTVL. Girl Who Reads is Book of the Month Club and Amazon advertising affiliates; a small commission is earned when purchases are made at Amazon using any Amazon links on this site. Thank you for supporting Girl Who Reads.