by Donna Huber
I read because I like to explore the darker side of humans - serial killers and such. I wouldn't want to inhabit their worlds. There are also more than a few dystopian novels on my reading list. No, thank you; I'll pass on those worlds too. I love to read these stories and think about the the societal what ifs but I never really think about what if I was there.
The worlds I want are a little more real to life, though not always in present day.
I would be happy to visit present day Prince Edward's Island, I would really love to go inside the pages of L. M. Montgomery's
Anne of Green Gables
and have tea with Anne and Diana. Go to the ball - I would save a dance on my card for Gilbert ;)
I've really enjoyed reading Debbie Macomber's Rose Harbor series. I think her B&B would make a great place to vacation.
And thinking of vacation spots... I want go to Nantucket after reading several books set there. I think Nancy Thayer's
The Guest Cottage
really sealed me on wanting to visit Nantucket. Her descriptions of the meals and evenings in the yard, not to mention the fun in the sun and, well, the unexpected house guest just made me fall in love and image myself right there with the great characters of the story.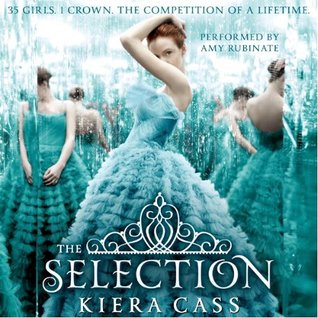 And then there is world of The Selection series by Kiera Cass. I mean, what girl doesn't want to be a princess? I only started reading the books (I listen to the audio books) because I absolutely loved the dresses on the covers. I'm not much of a fashionista but I do like pretty dresses, though I don't have reasons to buy them.
So if you couldn't tell, my idea of "surviving a fictional world" is one where some R&R can happen and they only thing I might remotely battle is boredom.
Alright, enough about inhabiting fictional worlds. Let's talk about the giveaway. I have a few goodies in the cabinet so I'm putting together a swag pack. You can see a few things that will be in the pack, though I may find more stuff that I've forgotten about. Since we are all trying to get around to the other giveaways, I'm keeping entry simple. Just leave a comment with a way to contact you. You have until 12 noon on Monday to enter.
Top image: By GayleKaren (Own work) [
CC BY-SA 3.0
],
via Wikimedia Commons
Get even more book news in your inbox by signing up for our newsletter: http://eepurl.com/mHTVL. Girl Who Reads is an Amazon advertising affiliate; a small commission is earned when purchases are made at Amazon using any Amazon links on this site. Thank you for supporting Girl Who Reads.