Winter might be hanging on a bit longer so there will be plenty of time to snuggle up with a good book. I have my fingers crossed for at least one more snow day before winter turns to spring. There are plenty of books coming out this month that would great for curling up on the couch for the day.
Amazon affiliate links are used on this site. Covers and descriptions are from Goodreads.com.
Spirits, Diamonds, and a Drive-thru Daiquiri Stand
by Deanne Chase
Pyper and Julius are getting married. There's a wedding to plan, dresses to order, and daiquiris to consume. But when Pyper's younger brother starts dating a young woman who looks remarkably like the new ghost haunting her café, suddenly the plans are on hold until Pyper can unravel a curse that threatens to not only ruin her big day, but her brother, too.
Available February 4
Buy Spirits, Diamonds, and a Drive-thru Daiquiri Stand at Amazon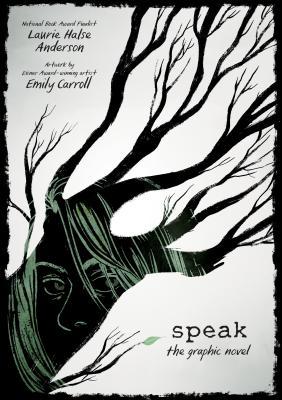 Speak: The Graphic Novel
by Laurie Halse Anderson, Emily Carroll (Illustrator)
The critically acclaimed, award-winning, modern classic Speak is now a stunning graphic novel.
"Speak up for yourself-we want to know what you have to say." From the first moment of her freshman year at Merryweather High, Melinda knows this is a big fat lie, part of the nonsense of high school. She is friendless--an outcast--because she busted an end-of-summer party by calling the cops, so now nobody will talk to her, let alone listen to her. Through her work on an art project, she is finally able to face what really happened that night: She was raped by an upperclassman, a guy who still attends Merryweather and is still a threat to her. With powerful illustrations by Emily Carroll Speak: The Graphic Novel comes alive for new audiences and fans of the classic novel.
Available February 6
Buy Speak: The Graphic Novel at Amazon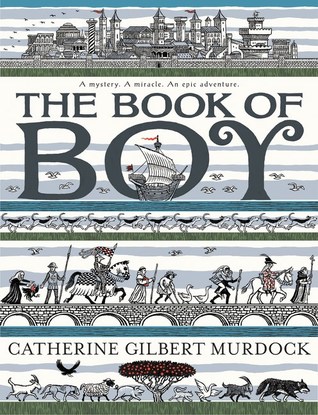 The Book of Boy
by Catherine Gilbert Murdock
oy has always been relegated to the outskirts of his small village. With a large hump on his back, a mysterious past, and a tendency to talk to animals, he is often mocked and abused by the other kids in his town. Until the arrival of a shadowy pilgrim named Secondus. Impressed with Boy's climbing and jumping abilities, Secondus engages Boy as his servant, pulling him into an expedition across Europe to gather the seven precious relics of Saint Peter. Boy quickly realizes this journey is not an innocent one. They are stealing the relics, and gaining dangerous enemies in the process. But Boy is determined to see this pilgrimage through until the end—for what if St. Peter can make Boy's hump go away?
This compelling, action-packed tale is full of bravery and daring, stars a terrific cast of secondary characters, and features an unlikely multigenerational friendship at its heart. Memorable and haunting, Catherine Gilbert Murdock's epic medieval adventure is just right for readers of Sara Pennypacker's Pax, Adam Gidwitz's The Inquisitor's Tale, and Pam Muñoz Ryan's Echo.
Features a map and black-and-white art throughout.
Available February 6
Buy The Book of Boy at Amazon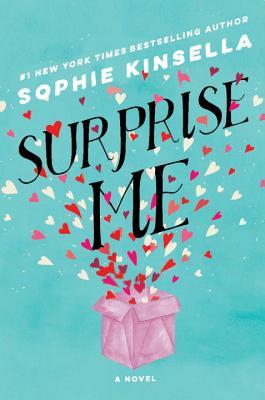 Surprise Me
by Sophie Kinsella
After being together for ten years, Sylvie and Dan have all the trimmings of a happy life and marriage; they have a comfortable home, fulfilling jobs, beautiful twin girls, and communicate so seamlessly, they finish each other's sentences. However, a trip to the doctor projects they will live another 68 years together and panic sets in. They never expected "until death do us part" to mean seven decades.
In the name of marriage survival, they quickly concoct a plan to keep their relationship fresh and exciting: they will create little surprises for each other so that their (extended) years together will never become boring. But in their pursuit to execute Project Surprise Me, mishaps arise and secrets are uncovered that start to threaten the very foundation of their unshakable bond. When a scandal from the past is revealed that question some important untold truths, they begin to wonder if they ever really knew each other after all.
Available February 13
Buy Surprise Me at Amazon
Fallen Five
by Erica Spindler
Descended from an ancient race, Earth's few remaining Lightkeepers battle the forces of darkness that threaten humanity...
Detectives Micki Dare and Zach Harris are called in to investigate when a millionaire developer leaps from atop his luxury hotel on the night of its grand opening.
After Micki receives a mysterious package from her long-dead mentor, and Zach suspects something supernatural working against them, they realize this is no ordinary case. A dark force is once again threatening the Big Easy.
Aspects of this case prove eerily similar to an unsolved murder from years before, making the stakes dangerously personal for Micki. This time it's her life on the line.
It will take the ingenuity and special skills of their misfit band of light beings and humans to bring this perpetrator down...but can they do it before they lose one of their own?
Available February 13
Buy Fallen Five at Amazon
Sunburn
by Laura Lippman
One is playing a long game. But which one?
They meet at a local tavern in the small town of Belleville, Delaware. Polly is set on heading west. Adam says he's also passing through.
Yet she stays and he stays—drawn to this mysterious redhead whose quiet stillness both unnerves and excites him. Over the course of a punishing summer, Polly and Adam abandon themselves to a steamy, inexorable affair. Still, each holds something back from the other—dangerous, even lethal, secrets that begin to accumulate as autumn approaches, feeding the growing doubts they conceal.
Then someone dies. Was it an accident, or part of a plan? By now, Adam and Polly are so ensnared in each other's lives and lies that neither one knows how to get away—or even if they want to. Is their love strong enough to withstand the truth, or will it ultimately destroy them?
Something—or someone—has to give.
Which one will it be?
Available February 20
Buy Sunburn at Amazon
Agent in Place
(Gray Man #7) by Mark Greaney
Court Gentry is back in action. This time he's working on behalf of a well-connected group of Syrian expats to secure the Syrian president's mistress so they can use her to bring down the president's regime. But the expats' plan goes awry when it's discovered the mistress has a baby--the Syrian president's only male heir--hidden away in a Damascus safe house.
Court goes after the baby, a decision that comes at the price of the mistress's life. The expat organization deems the boy now useless to their cause and refuses to protect him against the Syrian first lady and the notorious Swiss assassin in her employ. With no support on the way, Court realizes he'll have to take down the Syrian president himself if he and the boy are going to make it out alive.
Available February 20
Buy Agent in Place at Amazon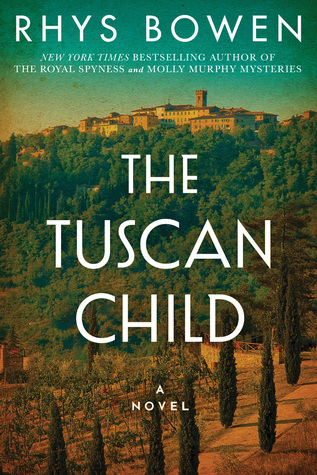 The Tuscan Child
by Rhys Bowen
From New York Times bestselling author Rhys Bowen comes a haunting novel about a woman who braves her father's hidden past to discover his secrets…
In 1944, British bomber pilot Hugo Langley parachuted from his stricken plane into the verdant fields of German-occupied Tuscany. Badly wounded, he found refuge in a ruined monastery and in the arms of Sofia Bartoli. But the love that kindled between them was shaken by an irreversible betrayal.
Nearly thirty years later, Hugo's estranged daughter, Joanna, has returned home to the English countryside to arrange her father's funeral. Among his personal effects is an unopened letter addressed to Sofia. In it is a startling revelation.
Still dealing with the emotional wounds of her own personal trauma, Joanna embarks on a healing journey to Tuscany to understand her father's history—and maybe come to understand herself as well. Joanna soon discovers that some would prefer the past be left undisturbed, but she has come too far to let go of her father's secrets now.
Available February 20
Buy The Tuscan Child at Amazon
The Tangled Lands
by Paolo Bacigalupi, Tobias S. Buckell
From award-winning and New York Times bestselling authors Paolo Bacigalupi and Tobias Buckell comes a fantasy novel told in four parts about a land crippled by the use of magic, and a tyrant who is trying to rebuild an empire—unless the people find a way to resist.
Khaim, The Blue City, is the last remaining city in a crumbled empire that overly relied upon magic until it became toxic. It is run by a tyrant known as The Jolly Mayor and his devious right hand, the last archmage in the world. Together they try to collect all the magic for themselves so they can control the citizens of the city. But when their decadence reaches new heights and begins to destroy the environment, the people stage an uprising to stop them.
In four interrelated parts, The Tangled Lands is an evocative and epic story of resistance and heroic sacrifice in the twisted remains surrounding the last great city of Khaim. Paolo Bacigalupi and Tobias Buckell have created a fantasy for our times about a decadent and rotting empire facing environmental collapse from within—and yet hope emerges from unlikely places with women warriors and alchemical solutions.
Available February 27
Buy The Tangled Lands at Amazon
Get even more book news in your inbox, sign up today! Girl Who Reads is an Amazon advertising affiliate; a small commission is earned when purchases are made at Amazon using any Amazon links on this site. Thank you for supporting Girl Who Reads.