Flowers are blooming and the weather is finally warming so it must be SPRING! Now is the time to start planning your vacation reading. What books will you be stashing in your beach bag? Need some ideas? Check out some up of upcoming new releases this month.
A digital edition short story about young lovers at separate colleges, exploring the early years of the central relationship in Elin Hilderbrand's forthcoming novel, The Matchmaker.
Clendenin Hughes first kissed Dabney Kimball during a Nantucket snowstorm freshman year of high school. Ever since that moment - God, the rush, the chemistry! - Dabney has known that she and Clen are an unsplittable unit - essentially the same person in two different bodies.
Of course, with Dabney now at Harvard and Clen at Yale, those bodies are 140 miles apart. And traveling is a serious challenge for Dabney, for reasons she'd prefer not to discuss, reasons having to do with her mother (or lack thereof). But with the big Harvard-Yale game coming up, Dabney is determined to make the trek to New Haven to see Clen. She's even borrowed a sexy black outfit from a classmate down the hall.
But when she arrives at the tailgate to see sparks flying between Clen and Jocelyn, a girl with dark blue eyes and luscious black hair, Dabney fears the collapse of a bond she has never questioned before, a bond so important that she'll be lost without it. A stirring portrait of young love at a crossroads,
THE TAILGATE introduces two irresistible characters and invites us into a world we don't want to leave. To learn the fates of Dabney and Clen, read Elin Hilderbrand's forthcoming novel, The Matchmaker.
Available May 6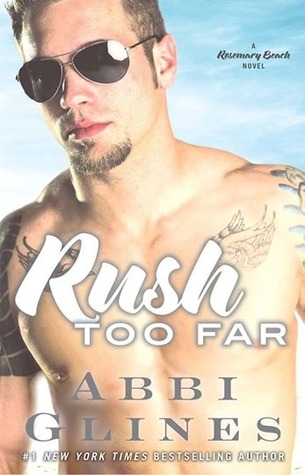 Fallen Too Far was Blaire's story. Now it's time for Rush to share his side.
Everyone in Rosemary Beach thinks they know how Rush Finlay and Blaire Wynn fell in love. But Rush is back to tell his side of the story...
Rush has earned every bit of his bad-boy reputation. The three-story beach house, luxury car, and line of girls begging for time between his sheets are the envy of every guy in Rosemary Beach, and Rush handles it all with the laid-back cool of a rock star's son. All he needs are his best friend, Grant, and his sister, Nan.
Until Blaire Wynn drives into town in her beat-up pickup truck with a pistol under her seat. The Alabama farm girl instantly captures Rush's attention once he discovers that the angelic beauty is his new stepsister, but he vows to keep his distance. Even if she needs his help. Even if he craves her.
Because Rush knows why Blaire is all alone in the world, forced to ask for help from the father who abandoned her three years ago. And he knows if he gets too close it will destroy Nan, who has a secret connection to Blaire.
He has every reason in the world to stay away from her. Find out why he doesn't.
Available May 6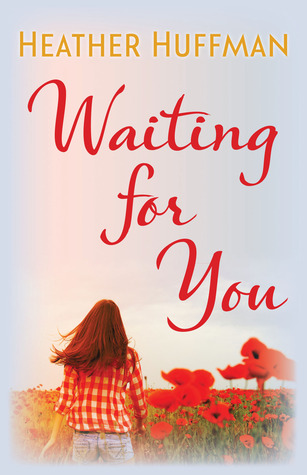 For years, Karise McAlister has been running: from her family, from herself, and from her dreams. Now she's made it, with a successful career and a promising engagement. But when she meets the compelling and creative Aidan Donnelly, his down-to-earth charm provides the wakeup call Karise badly needs. Moving across country to start over, Karise devotes herself to her work, convinced she needs to be independent. But with handsome Aidan just down the road and a mischievous group of friends determined to set her up, Karise must face her concerns about life and romance head-on.
Available May 7
From the bestselling author of the Dominic Grey series comes a new novel that is part legal thriller, part psychological mystery, and 100% dark and riveting suspense . . .
Rising above a hardscrabble childhood to become a star at one of Atlanta's most prestigious law firms, Derek Miller is reliving
The Great Gatsby
in his own backyard. The spell is broken, however, when Derek's investigation into the death of his mentor, a prominent psychologist, runs afoul of a mysterious government project involving research into psychic phenomena.
As Derek digs deeper, convinced his mentor was murdered, he is plunged into a rabbit hole of government experiments, clandestine figures, and supposed paranormal events. His investigation also puts him at odds with shadowy forces deep within the corridors of power -- including those on the top floor of his own law firm.
With his career in shambles, a warrant out for his arrest, and his life in jeopardy, Derek is running out of time to unravel the secrets surrounding his mentor's research. And if he fails, it's not just his own life that will be at risk, but the lives of those he holds most dear.
From a theoretical physicist to a clairvoyant housewife to the charismatic pastor of a mega-church, from lavish Southern mansions to desperate urban wasteland, Derek's investigation turns into a race for survival that hinges on one thing alone: finding, and stopping, the most powerful psychic the world has ever seen.
Available May 9
Buy The Metaxy Project at Amazon
In this follow-up to Clipped Wings, the emotional love story continues between Hayden and Tenley; two young people who desperately want to love and be loved but are afraid to completely let go of their pasts.
In the wake of losing Tenley Page, tattooist Hayden Stryker's tumultuous past is haunting him. Plagued by nightmares about the murder of his parents, Hayden reaches out again to Tenley. Having run from the man she doesn't believe she deserves, Tenley finally lays her guilt to rest. Despite their intense physical attraction, Hayden and Tenley struggle to repair their fragile emotional connection. As Hayden gets closer to the truth, he must find a way to reconcile his guilt over his parents' death in order to keep the woman who finally cracked his armor, and found her way into his heart.
Available May 13
This is the second of the erotic romance series of Sugar House Novellas.
Jackson Grady met the love of his life. Unfortunately, he was running drugs for a pimp named Sasha at the time, who asked him to keep an eye on their new acquisition from Russia, the bedraggled beauty named Portia. She touched his heart and forced him to confront the kind of man he'd become.
Now, Portia and Jackson both work at The Sugar House. He continuously looks out for her, and longs for her with his every breath, but knows he is unworthy of such an angel. What will Portia do to win not only the heart, but also the body, of the man she loves?
Welcome to the world of The Sugar House, and the men and women who will fulfill your every fantasy. But can they find a way to fulfill their own?
Available May 19
Buy Protecting Portia at Amazon
They fight without conscience or remorse. Their only job is to kill. They are the most ruthless enemy we have ever faced.
And they are one millionth our size.
When Dr. Lou Welcome fills in last minute for his boss at a national conference in Atlanta he brings along his best friend, Cap Duncan. But an accident turns tragic when Cap injures his leg while running. Surgeons manage to save the leg, but the open wound is the perfect breeding ground for a deadly microbial invader committed to eating Cap alive from the inside out. Meanwhile, hundreds of miles away, a teenaged girl is fighting for her life against the same bacteria. The germ is resistant to any known antibiotic and the government scientist tasked with finding a cure has been kidnapped. Turning to the Centers for Disease Control for help, Lou Welcome uncovers a link to a shadowy group known as One Hundred Neighbors that has infiltrated our society and is using our health institutions as hostages. Like the deadly germs they can unleash, One Hundred Neighbors will stop at nothing to further their agenda. From the hospital corridors where anything you touch can mean your end, to the top corridors of power in this race against time, Lou must stop an epidemic, save his best friend, and face even his own most terrifying demons.From the New York Times bestselling author comes another heart stopping thriller that will make you look at the world around you in a new and frightening way.
Available May 20
Girl Who Reads is an Amazon advertising affiliate; a small fee is earned when purchases are made at Amazon through the links above.