The Immortal Chronicles is an ongoing series of short stories and novellas written by Adam, the immortal narrator of IMMORTAL, HELLENIC IMMORTAL, and the upcoming IMMORTAL AT THE EDGE OF THE WORLD.
Immortal and the Madman is a novella, and a crossover story between IMMORTAL and FIXER, another novel by Gene Doucette.
*****************************
"I'm sorry I startled you last evening," he said. "I get confused. It's worse at the end of the day."
"That's all right," I said. He was reacting to my words before they came out of my mouth, nodding affirmation. I decided to stick to simple declarative sentences for the moment. "Confused how? You see the future?"
He shifted in his chair. "I experience the future."
That was different. "Whose future? You can predict? Like a prophet?"
"All futures within my senses. I see them all at once, and I can't stop it. Your words, my words, they echo forward. Everything happens and will happen and is happening."
On a nice quiet trip to the English countryside to cope with the likelihood that he has gone a little insane, Adam meets a man who definitely has. The madman's name is John Corrigan, and he is convinced he's going to die soon.
He may be right. Because there's trouble coming, and unless Adam can get his own head together in time, they may die together.
Available August 4
Buy Immortal and the Madman at Amazon
A deeply emotive story about a young mother struggling to get back on her feet after a devastating loss leaves both her and her daughter alone and living on the street from bestselling and award-winning author Davis Bunn.
Amy Dowell had always considered herself a very good mother. But when she loses her husband to illness and her home to debt, she finds herself and her young daughter, Kimberly, living on the streets as she struggles to find a job that will get them back on their feet again.
When Amy meets Lucy Watts, the pastor in charge of the church program that fed Amy and Kimberly their latest meal, Lucy sets them up in temporary housing and gives her a lead on a job painting signs for a local auto dealership but Amy is hesitant to let go and trust. Is this finally a legitimate break? Can Amy subject herself to the possibility of disappointment and hurt by hoping again?
Inspired by the true story, The Sign Painter is a tale of desperation, taking chances, and ultimately redemption. This heartwarming novel blends mystery, romance, and characters you'll root for, will leave you wondering. Is home really where the heart is?
Available August 5
Buy The Sign Painter at Amazon
Social worker Max Hollingsworth is no stranger to the otherworldly. But when he's called upon to investigate a missing child, he stumbles upon a deeper mystery.
Children are vanishing and no one remembers them, not even their parents. Suspicion turns to Neo-Nazi vampires and humans running a child slavery ring, but that is only the beginning. For help, he turns to friends, old and new, but even they might not be enough. When new enemies turn deadly, old enemies become allies, including the least likely ally of all: an enemy whose cruelty and evil was almost his end, and haunts him still.
Available August 5
Who could tell the origin stories of the gods of Olympus better than a modern-day demigod? Percy Jackson provides an insider's view with plenty of 'tude in this illustrated collection.
So begins Percy Jackson's Greek Gods, in which the son of Poseidon adds his own magic--and sarcastic asides--to the classics. He explains how the world was created, then gives readers his personal take on a who's who of ancients, from Apollo to Zeus. Percy does not hold back. "If you like horror shows, blood baths, lying, stealing, backstabbing, and cannibalism, then read on, because it definitely was a Golden Age for all that."
Dramatic full-color illustrations throughout by Caldecott Honoree John Rocco make this volume--a must for home, library, and classroom shelves--as stunning as it is entertaining.
Available August 19
Buy Percy Jackson's Greek Gods at Amazon
Behind every member of the Sisterhood, there's a man who knows better than to get in her way. Now the guys are bonding together, in the first in a thrilling new series from New York Times bestselling author Fern Michaels.
Through public triumphs and private sorrows, the men in the Sisters' lives—husbands, friends, colleagues, and lovers—have offered invaluable aid and support. In the process, they've become an informal brotherhood of their own, able to relate to the unique challenges and rewards of life among the vigilantes.
But after years of bit parts, the Sisterhood's significant others are itching to take center stage. Frustrated with the limits of the criminal justice system, Nikki's husband Jack Emery has recruited his friends Ted, Joe, Harry, Bert, Jay, and Abner. They have brand-new headquarters with state-of-the-art equipment, an unlimited bankroll, and a plaque on the door that reads BOLO Consultants. Their first case: toppling ruthless slum landlord Tyler Sandford—also lieutenant governor of Virginia. Sandford may have friends in very high places, but that's no match for BOLO—or the women who've got their backs…
Available August 19
"Exhausted. Overwhelmed. Overscheduled." Sound familiar? Today's velocity of life can consume and control us . . . until our breakneck pace begins to feel normal and expected. That's where the danger lies: When we spend our lives doing things that keep us busy but don't really matter, we sacrifice the things that do.What if your life could be different? What if you could be certain you were living the life God called you to live--and building a legacy for those you love? If you crave a simpler life anchored by the priorities that matter most, roll up your sleeves: Simplified living requires more than just cleaning out your closets or reorganizing your desk drawer. It requires uncluttering your soul. By eradicating the stuff that leaves your spirit drained, you can stop doing what doesn't matter--and start doing what does.In "Simplify," bestselling author Bill Hybels identifies the core issues that lure us into frenetic living--and offers searingly practical steps for sweeping the clutter from our souls.
Available August 19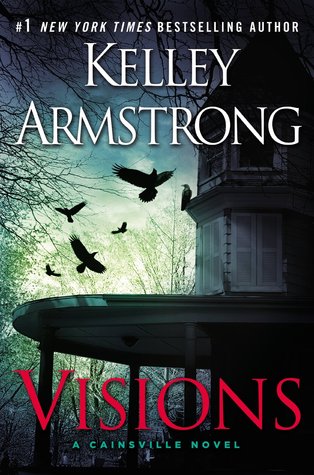 As #1 New York Times bestselling author Kelley Armstrong's new Cainsville series continues, Olivia's power to read omens leads to the discovery of a gruesome crime with troubling connections to her new hometown.
Omens, the first installment in Kelley Armstrong's exciting new series, introduced Olivia Taylor-Jones, daughter of notorious serial killers, and Gabriel Walsh, the self-serving, morally ambiguous lawyer who became her unlikely ally. Together, they chased down a devious killer and partially cleared her parents of their horrifying crimes.
Their success, however, is short-lived. While Olivia takes refuge in the old, secluded town of Cainsville, Gabriel's past mistakes have come to light, creating a rift between the pair just when she needs his help the most.
Olivia finds a dead woman in her car, dressed to look like her, but the body vanishes before anyone else sees it. Olivia's convinced it's another omen, a sign of impending danger. But then she learns that a troubled young woman went missing just days ago—the same woman Olivia found dead in her car. Someone has gone to great lengths to kill and leave this young woman as a warning. But why? And what role has her new home played in this disturbing murder?
Olivia's effort to uncover the truth places her in the crosshairs of old and powerful forces, forces that have their own agenda, and closely guarded secrets they don't want revealed.
Available August 19
The one secret she can't stand to keep is the one she can't afford to tell.
The perfect little rich girl, River Pearl Sutton has always done what her family expected of her. She'd become the perfect little beauty queen, the perfect child model and now her global success locks her into a life she never really chose.
Coming home for the summer to prepare for the Founder's Day Festival, a celebration of her lauded ancestor, she is tasked by her father to write a speech to be delivered at the end of the party.
Returning to Hope Parish brings her back into close proximity with sweet-talking, skirt-chasing Braxton Outlaw, the boy who always seemed immune to her charms in high school. But now he looks at her with those challenging blue eyes, both intimidating and seductive at the same time. Using research of her family lineage and his as way to get close to this bad boy, they fall into a hot, torrid affair.
She stumbles across a terrible secret that could bring to ruin not only her reputation, but the reputation and standing of her family. But when her infatuation with Brax grows into something that she can't live without, she must decide what to do. Keep the secret and lose Brax or destroy her family and lose them.
It's an awful, heartrending perfect dilemma.
Available August 25
Buy A Perfect Dilemma at Amazon
The dead of winter.
An isolated island off the coast of Maine.
A man.
A woman.
A sinister house looming over the sea ...
He's a reclusive writer whose macabre imagination creates chilling horror novels. She's a down-on-her-luck actress reduced to staging kids' puppet shows. He knows a dozen ways to kill with his bare hands. She knows a dozen ways to kill with laughs.
But she's not laughing now. When she was a teenager, he terrified her. Now they're trapped together on a snowy island off the coast of Maine. Is he the villain she remembers or has he changed? Her head says no. Her heart says yes.
It's going to be a long, hot winter.
Available August 26
Buy Heroes are my Weakness at Amazon
In the second episode of a spectacular new series from New York Times bestselling author Fern Michaels, the men in the Sisterhood's lives join forces to protect the underdog and see justice served. . .
It takes a special kind of man to love and be loved by one of the Sisterhood. The women's escapades have brought them worldwide fame and created a bond among their menfolk too. But now, Jack, Ted, Harry, Joe, Bert and Abner have formed a secret group of their own and they've got a project in mind--taking down some of Washington D.C.'s most ruthless slum landlords.
First step: making reparations to the tenants who've suffered. Second step: making sure the bad guys pay. Ted, Jack, and company must find a way to hit the villains where it hurts most. Good thing these modern-day Robin Hoods have learned from the best, and that the Sisterhood can always be counted on to help fight for what's right.
Available August 26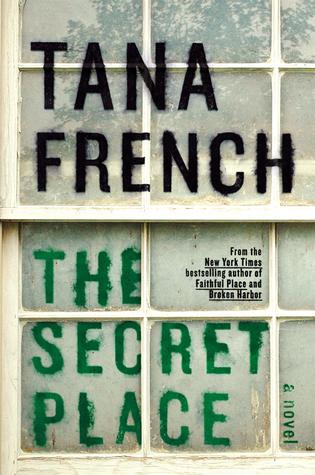 The photo on the card shows a boy who was found murdered, a year ago, on the grounds of a girls' boarding school in the leafy suburbs of Dublin. The caption says, I KNOW WHO KILLED HIM.
Detective Stephen Moran has been waiting for his chance to get a foot in the door of Dublin's Murder Squad—and one morning, sixteen-year-old Holly Mackey brings him this photo. The Secret Place, a board where the girls at St. Kilda's School can pin up their secrets anonymously, is normally a mishmash of gossip and covert cruelty, but today someone has used it to reignite the stalled investigation into the murder of handsome, popular Chris Harper. Stephen joins forces with the abrasive Detective Antoinette Conway to find out who and why.
But everything they discover leads them back to Holly's close-knit group of friends and their fierce enemies, a rival clique—and to the tangled web of relationships that bound all the girls to Chris Harper. Every step in their direction turns up the pressure. Antoinette Conway is already suspicious of Stephen's links to the Mackey family. St. Kilda's will go a long way to keep murder outside their walls. Holly's father, Detective Frank Mackey, is circling, ready to pounce if any of the new evidence points toward his daughter. And the private underworld of teenage girls can be more mysterious and more dangerous than either of the detectives imagined.
The Secret Place is a powerful, haunting exploration of friendship and loyalty, and a gripping addition to the Dublin Murder Squad series.
Available August 28
Buy The Secret Place at Amazon
Girl Who Reads is an Amazon advertising affiliate; a small fee is paid by Amazon when purchases are made through the above links. Covers and descriptions from Goodreads.com