by Donna Huber
Yesterday was my last work day of the year and I should have everything done for Christmas by tomorrow night. I have to read 7 more books to reach my Goodreads Reading Challenge. So I have decided to do an impromptu read-a-thon. I usually can't participate in the ones that are going on during the year because of work. While this is my personal, unorganized read-a-thon, I want to invite anyone else that needs to finish up their reading challenge or just wants to have a little reading fun to end the year.
If you want to participate, just do up a start/goals post and leave a link to it in the comments. (If you don't blog, you can still participate. I will be posting updates on
our Facebook page
.) You can do a progress post during the next week and a half, if you want. Then on Dec. 31 or Jan. 1, do a "how you did" post. (Again if you don't blog, there will be threads on the Facebook page.)
Here are the books I'm hoping to read before the end of 2014:
Anabel Martin's world was destroyed the day her father was murdered. After spending seventeen years of her life trapped on a Top Secret island in the South Pacific, she now finds herself in Washington, DC in the care of her former politician brother and his unwelcoming wife. While she wants nothing more than to be left alone, instead she is thrust into the limelight as a key witness in the Congressional hearings investigating the murder of her father and the very existence of her former home. For Anabel, it's hard to concentrate on these proceedings when the thing she wants most in the world is for Jared Sorensen to die. What's even worse is that Jared is the only reason she's still alive.

(I'm already 30% into this book so will hopefully be checking this off the list soon)
Buy Anabel Unraveled at Amazon
Attorney Brady Stewart knows he's in for a wild ride when psychic matchmaker Armani Vasquez tasks him with finding a Purple People Eater.
His life becomes even more complicated when he meets Amy Winn, a woman crazy enough to take on a would-be mugger, and desperate enough to come looking for a mysterious inheritance.
As Brady and Amy attempt to unravel the mystery behind the puzzling legacy, they can't deny their mutual attraction despite the fact they live in different worlds.
Difficult choices put their budding romance at risk as they juggle Amy's desire to unlock the secrets of a father she never knew and Brady's need to tread carefully in order to protect his career.
Can they solve a mystery twenty years in the making? Or will doing so ruin any chance at a future together?
Buy A Match Made in Mystery at Amazon
Could you handle life in the spotlight?
Julia Alexander is a quiet girl from a small town. Content to spend her days with her small group of friends and a pile of books, Julia thinks her future is set. When she unexpectedly meets Chase, a fellow college student and budding musician, she is unaware of just how drastically things are about to change.
Suddenly thrown into the limelight, her life is no longer her own. Relentlessly followed by the paparazzi, Julia is forced to make tough decisions about fame, love, family, and relationships. But just how much will Julia have to sacrifice to become invisible...
Buy Chasing Invisible at Amazon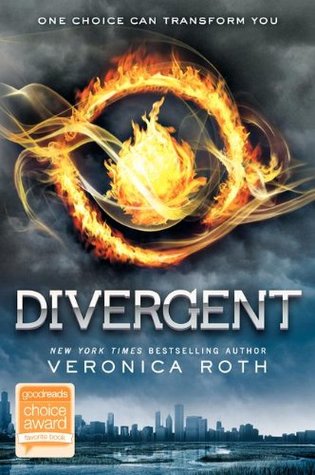 In Beatrice Prior's dystopian Chicago world, society is divided into five factions, each dedicated to the cultivation of a particular virtue--Candor (the honest), Abnegation (the selfless), Dauntless (the brave), Amity (the peaceful), and Erudite (the intelligent). On an appointed day of every year, all sixteen-year-olds must select the faction to which they will devote the rest of their lives. For Beatrice, the decision is between staying with her family and being who she really is--she can't have both. So she makes a choice that surprises everyone, including herself.
During the highly competitive initiation that follows, Beatrice renames herself Tris and struggles alongside her fellow initiates to live out the choice they have made. Together they must undergo extreme physical tests of endurance and intense psychological simulations, some with devastating consequences. As initiation transforms them all, Tris must determine who her friends really are--and where, exactly, a romance with a sometimes fascinating, sometimes exasperating boy fits into the life she's chosen. But Tris also has a secret, one she's kept hidden from everyone because she's been warned it can mean death. And as she discovers unrest and growing conflict that threaten to unravel her seemingly perfect society, Tris also learns that her secret might help her save the ones she loves . . . or it might destroy her.

(I'm listening to audio book)
Liza Sutherland isn't looking for love. Not from a charity-auction date she didn't even bid on and especially not with Nationals first baseman Cole Collins, the guy she obsessed over as an awkward teenager. She won't get involved with a notorious player, no matter how attractive Cole is.
Cole Collins is up for contract renegotiation, but after too many late-night parties, he'll need some positive publicity before he can make the roster. His agent, Frank, pitches Liza as the perfect prop…only Cole didn't account for Liza no longer being just a teenager with a crush. She's gorgeous and smart and he's instantly hooked.
When Frank makes Liza a deal she can't refuse—a bet she will fall in love with Cole or a cool half mil goes to charity—the game is on. But neither bet on the real feelings that surface. Could a fake fling turn into an official forever?
Buy The Practice Proposal at Amazon
On the Bright Side is a hilarious road to guardian angeldom paved with so much drama and due-paying that it makes middle school look painless. As if the devil's food cake at her wake and the white fat pants she's stuck wearing for eternity weren't bad enough, fourteen year-old Gabby is quick to discover that Cirrus, the main rung of Heaven, is a far cry from the Pearly Gates. Here, Skyphones and InnerNets are all the rage. Until Gabby finds out she has to protect Angela, her school nemesis, in order to move up through the training levels of heaven. Problem is, Angela is now hitting on Gabby's should-have-been boyfriend. (awkward!) Instead of protecting Angela, Gabby pranks her (like tripping is a sin?) at the hopes of cooling off the new couple. At first, they seem harmless until the school dance sabotage gets completely out of control. Then, her Celestial Sky Agent, who happens to have anger management issues of his own, puts Gabby on probation, threatening her eternal future. Determined to right her wrongs, Gabby steals an ancient artifact that allows her to return to Earth for just one day. Without knowing, she kicks off a series of events and learns what can happen when you hate someone to death.
Buy On the Bright Side at Amazon
In Utterly Loved, award-winning paranormal romance writer Kat Bastion shares her poetry with the world for charity. Heartfelt poems, rich in passion and rooted in nature, transport us to misty forests and sandy beaches. What began as a private collection of poetic love letters to her husband for their twentieth anniversary, evolved into a book of poems and quotes they decided to share.
Proceeds of Utterly Loved, after costs and taxes, will go directly to selected charities. They will feel Utterly Loved.
I tried to pick short and/or quick reads in hope of reaching my goal by the December 31, 2014. I hope you will join me in this read-a-thon (it'll be more fun!).
Girl Who Reads is an Amazon advertising affiliate; a small fee is earned when purchases are made at Amazon through the above links.