Goodreads Choice Award Winner 2014: Best Romance
About the Book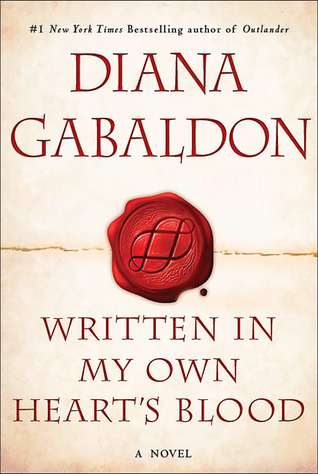 WRITTEN IN MY OWN HEART'S BLOOD is the eighth novel in the world-famous OUTLANDER series. In June of 1778, the world turns upside-down. The British army withdraws from Philadelphia, George Washington prepares to move from Valley Forge in pursuit, and Jamie Fraser comes back from the dead to discover that his best friend has married Jamie's wife. The ninth Earl of Ellesmere discovers to his horror that he is in fact the illegitimate son of the newly-resurrected Jamie Fraser (a rebel _and_ a Scottish criminal!) and Jamie's nephew Ian Murray discovers that his new-found cousin has an eye for Ian's Quaker betrothed.

Meanwhile, Claire Fraser deals with an asthmatic duke, Benedict Arnold, and the fear that one of her husbands may have murdered the other. And in the 20th century, Jamie and Claire's daughter Brianna is thinking that things are probably easier in the 18th century: her son has been kidnapped, her husband has disappeared into the past, and she's facing a vicious criminal with nothing but a stapler in her hand. Fortunately, her daughter has a miniature cricket bat and her mother's pragmatism.



Buy Written in My Own Heart's Blood at Amazon
About the Author
Diana Jean Gabaldon Watkins grew up in Flagstaff, Arizona and is of Mexican-American and English descent. She has earned three degrees: a B.S. in Zoology, a M.S. in Marine Biology, and a Ph.D in Ecology. She currently lives in Scottsdale, Arizona.




website
*
Goodreads
*
Facebook
*
Twitter
Read a Sample
Want your book featured?
Send a link to the book you want featured to donna @ girl-who-reads.com. 1 link per author, NO erotica. The link can be to a retail site, Goodreads, or your website.
Girl Who Reads is an Amazon advertising affiliate; a small fee is earned when purchases are made at Amazon through the above link.