Stock your shelves with these new releases
The complete Princess Madeline series in one book.
The Escape of Princess Madeline
Madeline, princess of Soron, awakens on her sixteenth birthday to find that her father has already made preparations for her betrothal. When she disappears unexpectedly, her suitors and knight champion rush to the rescue. But all is not as it seems, and the errant princess's flight has put the kingdom at stake…
Can Madeline find freedom or does it come with too high a price?
The Battle for Princess Madeline
Princess Madeline rejected Prince Paulsen's advances, but he's not about to take it lying down. In the middle of Soron's festival preparations, when his obsession jeopardizes the kingdom, mysterious figures from the kingdom's past arrive. Can Madeline risk accepting their help or will their information about a family secret be too much for her to handle?
Can Madeline trust anyone or will saving the kingdom come down to her own bravery?
The Dragon and Princess Madeline
Princess Madeline is ready to celebrate. With the foundation of her future in place, it seems nothing can hurt her. Then the return of a mysterious green dragon threatens her kingdom and king. Will this challenge prove to be too much for Princess Madeline and Prince Braden or will they find the answers they seek hidden in cryptic messages from the past?
Can Madeline save her kingdom from the dragon or is the real danger something else?
Available March 1
Buy The Princess Madeline Trilogy at Amazon
Adam has accidentally stumbled upon an important period in history: Vienna in 1814. Mostly, he'd just like to continue to enjoy the local pubs, but that becomes impossible when he meets Anna, an intriguing woman with an unreasonable number of secrets and sharp objects.
Anna is hunting down a man who isn't exactly a man, and if Adam doesn't help her, all of Europe will suffer. If Adam does help, the cost may be his own life. It's not a fantastic set of options. Also, he's probably fallen in love with her, which just complicates everything.
Available March 3
Buy Regency Immortal at Amazon
Two novellas set in the captivating world of Kiera Cass's #1 New York Times bestselling Selection series, now available in print for the first time! In The Queen and The Favorite, discover untold stories from the lives of two of the Selection series' most beloved characters.
Before America Singer's story began, another girl came to the palace to compete for the hand of a different prince. In The Queen, follow Prince Maxon's mother, Amberly, through the Selection that made her a beloved queen.
Marlee Tames came to the palace to win Prince Maxon's heart—but her own heart had other ideas. The Favorite goes behind the scenes of Marlee and Carter's life together, from the fateful night their secret was discovered to the events at the end of The One.
Available March 3
Buy The Selection Stories at Amazon
Powerful, life-changing messages for a vital time in life.
Graduation is a time of excitement and uncertainty. For graduates the question is, will they face the future with or without God? "Let the Journey Begin"repack is filled with godly wisdom, encouragement, and guidance from bestselling and trusted author Max Lucado for students about to embark on new steps in their life journey. Graduates will be reassured that they are not alone--God is with them every step of their way.
This bestselling book will include thirty-two additional pages of new content, all consisting of excerpts, quotes, and scripture as well as an updated interior design to appeal to a new generation of graduates. Included are pages for personal goals, favorite verses of scripture, and prayers.
Available March 10
Buy Let the Journey Begin at Amazon
Lizzy and Diesel return once again in an all-new adventure in the #1 New York Times bestselling series from Janet Evanovich and her co-author, Phoef Sutton!
Available March 10
Decon West arrives at Columbia University to start his freshman year. But New York City is like an alien planet to him and even though he's a fish out of water, he takes it in stride. He expected to be homesick. He expected to find the city chaotic. What he hadn't expected was that the girls would be so aggressive, throwing themselves at him. But, there's only one woman he's interested in tracking down and that's Minnie Tattersall.
Minnie dodged the bullet and resisted the temptation of eighteen-year-old Deke West when she was visiting Suttontowne. Now she's hard at work on the upcoming collection she and Verity Outlaw will be showing at Fashion Week. She also finds it hard work to get Deke off her mind, but easy to remember that he's much too young for her. It isn't until he shows up at the show, and accidentally lands on the runway modeling their clothes that things begin to heat up for them. It's clear to Minnie that Deke doesn't much care that he's taking the New York City fashion scene by storm. He's hell-bent on breaking down her barriers and having her. How will she resist?
Available March 16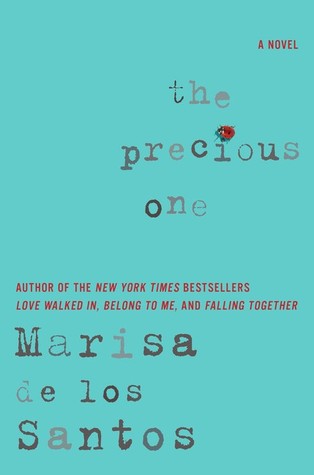 From the bestselling author of Belong to Me, Love Walked In, and Falling Together comes a captivating novel about friendship, family, second chances, and the redemptive power of love
In all her life, Eustacia "Taisy" Cleary has given her heart to only three men: her first love, Ben Ransom; her twin brother, Marcus; and Wilson Cleary — professor, inventor, philanderer, self-made millionaire, brilliant man, breathtaking jerk: her father.
Seventeen years ago, Wilson ditched his first family for Caroline, a beautiful young sculptor. In all that time, Taisy's family has seen Wilson, Caroline, and their daughter Willow only once.
Why then, is Wilson calling Taisy now, inviting her for an extended visit, encouraging her to meet her pretty sister — a teenager who views her with jealousy, mistrust, and grudging admiration? Why, now, does Wilson want Taisy to help him write his memoir?
Told in alternating voices — Taisy's strong, unsparing observations and Willow's naive, heartbreakingly earnest yearnings — The Precious One is an unforgettable novel of family secrets, lost love, and dangerous obsession, a captivating tale with the deep characterization, piercing emotional resonance, and heartfelt insight that are the hallmarks of Marisa de los Santos's beloved works.
Available March 24
Buy The Precious One at Amazon
In her stunning new novel, Gruen returns to the kind of storytelling she excelled at in Water for Elephants: a historical timeframe in an unusual setting with a moving love story. Think Scottish Downton Abbey.
After embarrassing themselves at the social event of the year in high society Philadelphia on New Year's Eve of 1942, Maddie and Ellis Hyde are cut off financially by Ellis's father, a former army Colonel who is already embarrassed by his son's inability to serve in WWII due to his being colorblind. To Maddie's horror, Ellis decides that the only way to regain his father's favor is to succeed in a venture his father attempted and very publicly failed at: he will hunt the famous Loch Ness monster and when he finds it he will restore his father's name and return to his father's good graces (and pocketbook). Joined by their friend Hank, a wealthy socialite, the three make their way to Scotland in the midst of war. Each day the two men go off to hunt the monster, while another monster, Hitler, is devastating Europe. And Maddie, now alone in a foreign country, must begin to figure out who she is and what she wants. The novel tells of Maddie's social awakening: to the harsh realities of life, to the beauties of nature, to a connection with forces larger than herself, to female friendship, and finally, to love.
Available March 31
Buy At the Water's Edge at Amazon
The 16th Amendment to the Constitution is why Americans pay income taxes. But what if there were problems associated with that amendment? Secrets that call into question decades of tax collecting? In fact, there is a surprising truth to this hidden possibility.
Cotton Malone, once a member of an elite intelligence division within the Justice Department known as the Magellan Billet, is now retired and owns an old bookshop in Denmark. But when his former-boss, Stephanie Nelle, asks him to track a rogue North Korean who may have acquired some top secret Treasury Department files—the kind that could bring the United States to its knees—Malone is vaulted into a harrowing twenty-four hour chase that begins on the canals in Venice and ends in the remote highlands of Croatia.
With appearances by Franklin Roosevelt, Andrew Mellon, a curious painting that still hangs in the National Gallery of Art, and some eye-opening revelations from the $1 bill, this riveting, non-stop adventure is trademark Steve Berry—90% historical fact, 10% exciting speculation—a provocative thriller posing a dangerous question: What if the Federal income tax is illegal?
Availble March 31
Buy The Patriot Threat at Amazon
Before You Take a Stand . . . You've Got to Take a Chance.
Holden Harris is an eighteen-year-old locked in a prison of autism. Despite his quiet ways and quirky behaviors, Holden is very happy and socially engaged--on the inside in a private world all his own. In reality he is bullied at school by kids who only see that he is very different.
Ella Reynolds is part of the "in" crowd. A cheerleader and star of the high school drama production, her life seems perfect. When she catches Holden listening to her rehearse for the school play, she is drawn to him . . . . the way he is drawn to the music. Then Ella makes a dramatic discovery--she and Holden were best friends as children. Frustrated by the way Holden is bullied and horrified at the indifference of her peers, Ella decides to take a stand against the most privileged and popular kids at school. Including her boyfriend, Jake.
Ella believes miracles can happen in the most unlikely places and that just maybe an entire community might celebrate from the sidelines. But will Holden's praying mother and Ella's efforts and a cast of theater kids be enough to unlock the prison that contains Holden? This time friendship, faith, and the power of a song must be strong enough to open the doors to the miracle Holden needs.
Available March 31
Buy Unlocked: A Love Story at Amazon
Do you or your favorite author have a book coming out this month? Add it to the comments!
Girl Who Reads is an Amazon Advertising Affiliate; a small commission is earned when purchases are made at Amazon through the above links.