by Donna Huber
Minor characters are often overlooked or just given a cursory mention in reviews - "the secondary characters supported the main characters well". However, they often play a crucial role in plot and/or main character development. With the trend towards ensemble casts with multiple protagonists, minor characters are relegated to the shadows even more. Yet, without these characters, the stories wouldn't be half as good.
Amazon affiliate links are used on this site.
I would love to know who some of your favorite minor characters are. Tell me in the comments!
The brilliance of minor characters is sometimes not realized until the book is re-read as the reader is rightfully caught up in the main actions and main characters. While other times we connect so well with a minor character that we hope that they get
their own spin-off series
.
(For the purpose of this article, I'm lumping supporting and minor characters together.)
Why Minor Characters are Special
In the opening paragraph of his Writer's Digest article
What is a Minor Character: Understanding the Minor Characters' Role
. Orson Scott Card states,
"You must know—and let your readers know—which characters are most important to the story (i.e. the major characters), so they'll know which are worth following and caring about, and which will quickly disappear (i.e. the inconsequential placeholders)"
But truthfully, minor or supporting characters are often passing figures that for any number of reasons catch our eyes. We can come to care for them just as much as we do the main characters. In some instances, we are more drawn to a minor character than the main character. Just take a look at the number of fanfiction stories that have thrust a minor character into a leading role.
3 reasons we are drawn to minor characters:
Delivers a particularly witty, poignant, or otherwise memorable line.
We recognize something of ourselves in them.
They provide key information on the plot or insight into the main characters, particularly true for foils.
I believe a great writer can and should breathe as much life into their minor characters as they do their main characters. As the saying goes, no man is an island unto himself. Therefore the more real the minor characters are the richer the whole story becomes. It will make readers want to delve back into a book again and again to mine for those undiscovered gems.
A Closer Look at Specific Minor Characters
Neville Longbottom and Luna Lovegood - Harry Potter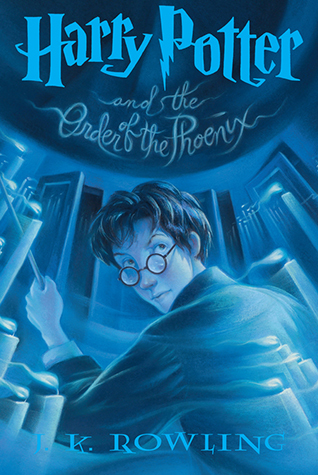 Arguably, the Harry Potter has one of the largest ensemble cast of characters and at times it is difficult to distinguish who is a minor and who is a major character. If we go with a strict definition of any character that is not Harry, Ron, or Hermoine is a minor character then we are left with a multitude of favorite characters - the whole Weasley clan, Colin Creavy, Kingsley Shackbolt, just to name a few.
For more two minor/supporting characters truly stand out - Neville and Luna. Luna became a fan favorite from the moment she graced the pages in the 5th Potter book,
Harry Potter and the Order of the Phoenix
. Her strangeness is almost endearing, but it is really her uncanny ability to state what everyone is thinking but not willing to say out loud. She also provides comic relief at a point where the books become markedly darker. Interestingly, she is the only student that fights at the Ministry of Magic who is not a Gryffindor. She is a Ravenclaw, distinguished by their wisdom and cleverness. For many readers, she could represent their desire for labels not to define them.
I'm not sure in the beginning if Neville received the fan support he deserved. Sure he is singled out by Dumbledore at the end of the 1st book, but did that really mark him as a minor character to watch for? For me, Neville embodies the regular person. For most people, particularly at the age of 11 are awkward and more inept at things. How many of us still had our baby fat at that age? Or were the one that was targeted by the school bully? Probably for most of us, we wondered why such a boy was chosen for Gryffindor, surely he was more suited for Hufflepuff. Yet, by the end of the book 1 we see that it is what is on the inside, that which is often not seen, that really matters.
As we go through the series, Neville is always on the outskirts, tagging along. Like most of us, he wants to be part of the fight against evil but hasn't quite got the confidence to lead the charge. Or perhaps he didn't mind living in the shadows of Harry, Ron, and Hermoine. I know for me I will often let others lead, but like Neville, I'm capable of stepping up when necessary. It is probably why Neville's killing of the snake is so triumphant (and if you have only watched the movies, that scene is so much more satisfying in the book.)
Gallowglass and Sophie - All Souls Trilogy
It was actually during my recent re-read of Deborah Harkness's All Souls Trilogy that I really got to thinking about the importance of minor characters. The 2nd book in the series,
Shadow of Night
, is peppered with prominent historical characters, but it is two completely fictional minor characters that really jumped off the page for me.
Like Luna, Gallowglass is an instant fan favorite. So many fans have hoped for spin-off series or at least a novella featuring Gallowglass. After reading the series for the first time, hands down Gallowglass was my favorite character. However, it was during my recent re-read that I really took notice of Sophie.
I'm not sure if I have ever noticed her quite as much before. Compared to Gallowglass, Sophie does not have a lengthy part. However, her appearance towards the end of
A Discovery of Witches
is important in moving the plot forward. And not just because she brings with her the chess piece that allows them to know when and where they should go. It is probably the wit and cleverness in which she delivers her lines that makes her so memorable, some of which you won't recognize until you have completed the trilogy. But for this go around, for me, it was the levity that she inserted into the story that made me take notice. At the point she where she enters the story, everyone knows just how much danger Diana and Matthew are in and the characters are on the verge of letting fear paralyze or divide them. Sophie is like a breath of fresh air. I actually giggled at some of her lines. She doesn't diminish the seriousness of the situation, but instead provides a different perspective and infuses some hope into it.

All Characters are Important
For me, a great story has to have great characters. I will forgive a lot in the writing and plot if I fall in love with the characters. And it is often the minor and supporting characters that make or break the story - even if their role isn't fully realized during the first read.
What books have you read where the minor characters really enhance the story? Are there any minor characters who you have liked more than the main characters?
Donna Huber is an avid reader and natural encourager. She is the founder of Girl Who Reads and the author of how-to marketing book Secrets to a Successful Blog Tour.
Get even more book news in your inbox, sign up today! Girl Who Reads is an Amazon advertising affiliate; a small commission is earned when purchases are made at Amazon using any Amazon links on this site. Thank you for supporting Girl Who Reads.