by Susan Roberts
This is a well-researched novel about Charleston SC in 1822 and 2015 and is not only about racial issues but about family and love and the connections that exist between families and generations.
Amazon affiliate links are used on this site. A free book was provided for an honest review.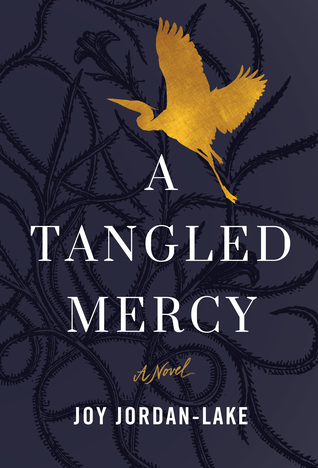 November 2017; Lake Union Publishing
978-1503946736; ebook, print (433 pages)
historical, women's fiction
The author does a fantastic job of tying together the terror that the slaves lived through in 1822 and the more subtle but equally as painful terror that the present day blacks live through on a daily basis.
She writes about an unsuccessful slave revolt in 1822 and the shooting at the Emanuel African Methodist Episcopal Church in 2015. The main character in 2015 is Kate, a Harvard grad student trying to solve the mystery of her family while doing research for her dissertation on the attempted slave revolt in 1822. While the main character in 1822 is Tom Russell, a slave and blacksmith, who is trying to protect the woman that he loves even as he gets involved in the slave revolt.
Sometimes when I read books with a dual timeline, I like one story more than the other. Both of the stories are compelling and readable with well-done characters and the way that the author ties it all together at the end is fantastic.
I highly recommend this book. It's a well-written novel on the subject of racism which is an issue that everyone in America needs to learn more about and understand better in our current troubling times.
A portion of the proceeds of this novel will go to a foundation set up and administered by Mother Emanuel to serve the families of the victims.
A TANGLED MERCY was a Kindle First pick for the month of October. That means that Amazon customers can purchase an early electronic copy of the book for only 1.99 if they sign up for the Kindle First newsletter, and you can download it for free if you are a Prime customer.
Buy A Tangled Mercy at Amazon
Susan Roberts lives in North Carolina when she isn't traveling. She and her husband enjoy traveling, gardening and spending time with their family and friends. She reads almost anything (and the piles of books in her house prove that) but her favorite genres are Southern fiction, women's fiction, and thrillers. Susan is a top 1% Goodreads Reviewer. You can connect with her on Facebook, Goodreads or Twitter.
Get even more book news in your inbox, sign up today! Girl Who Reads is an Amazon advertising affiliate; a small commission is earned when purchases are made at Amazon using any Amazon links on this site. Thank you for supporting Girl Who Reads.