Are you ready for summer vacation? Your favorite authors aren't taking a break. There a bunch of new releases coming out this month, just in time to be packed for that beach trip you have planned or just for the trip to the pool.
After everything that has happened, Grace moves to the Everglades to live with her grandmother, Birdee, and hang out with old man Rex, Birdee's "friend with benefits". Grace quickly befriends Dylan, Rex's nephew, and Dylan's girlfriend, Sadie, who is a die-hard teen activist. Sadie spends her time leading protests against the roadside zoos that run rampant in Florida with a total disregard for animals or the flimsy law.
One day while out in the marshes of the Everglades, Grace and her friends rescue an abused—and endangered—Florida panther. She and Birdee spend time rehabilitating the animal. But when the panther runs off, Grace follows it to Uncle Bob's, a large roadside zoo they all have been protesting. One that is illegally filled with a variety of endangered and exotic animals. Before she can rescue the panther, she and her friends are kidnapped by the ruthless owner and dragged deep into the Everglades for a hunting challenge.
Only this time, Grace is the prey.
During a sick game of cat and mouse, Grace and her friends are offered one chance at survival, but only if they reach civilization before being caught. With a small head start and very little supplies, only time and skill stand between the hunter and the hunted. But out in the Everglades, there may be more dangers than Grace realizes.
Against all odds, Grace must make it out alive and win, or everything she holds dear could be lost.
Available June 3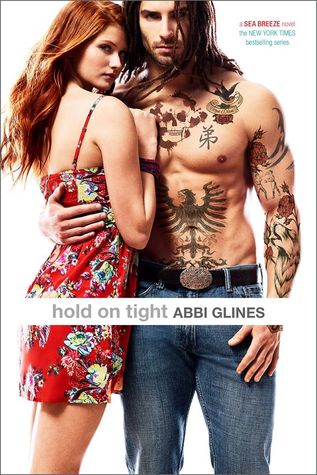 Six years ago, Dewayne Falco's life changed. He lost someone he never expected to lose. Resigned to punish himself for something he felt he could have prevented, he goes through life without getting too close to anyone.
What he didn't expect was for the girl across the street to move back home and remind him of what they both lost: Dewayne's younger brother Dustin. However, when a miniature version of Dustin opens the door to greet him, Dewayne realizes he might not have lost everything after all.
Sienna Roy loved Dustin Falco most of her life. He was the boy next door, the high school basketball star and her best friend. But when his life was cut short, she realized he left a part of himself behind.
Now, she's back in Sea Breeze, thankful to have a home for her and Dustin's son, but not sure if she can ever forgive the people across the street who abandoned her when she needed them the most — The Falcos.
Betrayal, lies, and forbidden attraction might end Dewayne and Sienna's story before it's even begun.
Available June 3
The year was 1942, there was a war on, and Adam was having a lot of trouble avoiding the attention of some important people. The kind of people with guns, and ways to make a fella disappear. He was caught somewhere between the mob and the government, and the only way out involved a red-haired dame he was pretty sure he couldn't trust.
In Hard-Boiled Immortal , the second adventure in The Immortal Chronicles Adam has to figure out how to survive wartime from the quiet corner of a bar in Chicago... if he can.
Available June 9
Buy Hard-boiled Immortal at Amazon
"My name is Nyah and I'm a hacker. I know things most people would never believe. Things that shouldn't exist, but do."
Seventeen year old Nyah Parks is a genius hacker who makes a living by cracking the firewalls of the world's largest corporations. But when the biggest job of her life goes wrong she's plunged into a desperate situation with only one way out: one last hack that will either save her or kill her. So begins Hacker, a modern day parable that examines the staggering world around us, the seen and unseen, and reminds us that there's far more to who we are than meets the eye.
Available June 10
A touching new novel from Elin Hilderbrand in which a dying woman sets out to find love for those closest to her - before it's too late
Dabney Kimball Beech, the 48-year-old fifth generation Nantucketer, has had a lifelong gift of matchmaking (52 couples still together to her credit). But when Dabney discovers she is dying of pancreatic cancer, she sets out to find matches for a few people very close to home: her husband, celebrated economist John Boxmiller Beech; her lover journalist Clendenin Hughes; and her daughter, Agnes, who is engaged to be married to the wrong man.
As time slips away from Dabney, she is determined to find matches for those she loves most - but at what cost to her own relationships? THE MATCHMAKER is the heartbreaking new novel from Elin Hilderbrand about losing and finding love, even as you're running out of time.
Available June 10
Buy The Matchmaker at Amazon
As a teenager, Toni Murphy had a life full of typical adolescent complications: a boyfriend she adored, a younger sister she couldn't relate to, a strained relationship with her parents, and classmates who seemed hell-bent on making her life miserable. Things weren't easy, but Toni could never have predicted how horrific they would become until her younger sister was brutally murdered one summer night.
Toni and her boyfriend, Ryan, were convicted of the murder and sent to prison.
Now thirty-four, Toni is out on parole and back in her hometown, struggling to adjust to a new life on the outside. Prison changed her, hardened her, and she's doing everything in her power to avoid violating her parole and going back. This means having absolutely no contact with Ryan, avoiding fellow parolees looking to pick fights, and steering clear of trouble in all its forms. But nothing is making that easy—not Ryan, who is convinced he can figure out the truth; not her mother, who doubts Toni's innocence; and certainly not the group of women who made Toni's life hell in high school and may have darker secrets than anyone realizes. No matter how hard she tries, ignoring her old life to start a new one is impossible. Before Toni can truly move on, she must risk everything to find out what really happened that night.
But the truth might be the most terrifying thing of all.
Available June 17
Catch a professional assassin: top priority. Find a failure-to-appear and collect big bucks: top score. How she'll pull it all off: top secret.
Trenton, New Jersey's favorite used-car dealer, Jimmy Poletti, was caught selling a lot more than used cars out of his dealerships. Now he's out on bail and has missed his date in court, and bounty hunter Stephanie Plum is looking to bring him in. Leads are quickly turning into dead ends, and all too frequently into dead bodies. Even Joe Morelli, the city's hottest cop, is struggling to find a clue to the suspected killer's whereabouts. These are desperate times, and they call for desperate measures. So Stephanie is going to have to do something she really doesn't want to do: protect former hospital security guard and general pain in her behind Randy Briggs. Briggs was picking up quick cash as Poletti's bookkeeper and knows all his boss's dirty secrets. Now Briggs is next on Poletti's list of people to put six feet under.
To top things off, Ranger—resident security expert and Stephanie's greatest temptation—has been the target of an assassination plot. He's dodged the bullet this time, but if Ranger wants to survive the next attempt on his life, he'll have to enlist Stephanie's help and reveal a bit more of his mysterious past.
Death threats, highly trained assassins, highly untrained assassins, and Stark Street being overrun by a pack of feral Chihuahuas are all in a day's work for Stephanie Plum. The real challenge is dealing with her Grandma Mazur's wild bucket list. A boob job and getting revenge on Joe Morelli's Grandma Bella can barely hold a candle to what's number one on the list—but that's top secret.
Available June 17
Buy Top Secret Twenty-One at Amazon
Chris, a sexy tattoo artist, tries to win the heart of Sarah, a grad student with little interest in him, in this second e-short and follow-up to Helena Hunting's gripping love story, Clipped Wings—"twisted, dark, incredibly erotic…a love story like no other" (USA TODAY bestselling author Alice Clayton).
Part owner of the Chicago tattoo shop Inked Armor, Chris Zelter is a talented artist who decorates skin with gorgeous designs. He might look the part of the typical jacked-up, inked-up bad-boy, but underneath is a fiercely loyal, complicated man. Kicked out at sixteen, Chris has had to fend for himself for the last twelve years, making his Inked Armor crew as much family as they are business partners. For him, it's enough—until he meets Sarah Adamson.
A grad student waitressing at the local strip club, Sarah is used to propositions and crude comments. The job is a means to an end—finish her MBA, pay off the tuition loans, and get a good job. Then she won't have to rely on anyone to take care of her. So when brawny, tatted up Chris begins hanging out at the club, she rebuffs his advances. At first. But Chris isn't like her usual clientele: despite his hard exterior, he's almost…sweet.
Sometimes, the people with the roughest edges have the biggest hearts.
Available June 23
Buy Cracks in the Armor at Amazon
Girl Who Reads is an Amazon advertising affiliate; a small fee is earned when purchases are made at Amazon through the links above.